"A life-saving place to go:" Pulaski Police Department opens 'Safe Room' to the public
PULASKI -- In Pulaski, police have a new way of helping people who feel they might be in an emergency and have nowhere else to go.

Whether you're one of the estimated 3,539 people who live in Pulaski or you're just passing through, the police department wants you to know it has a "Safe Room."

"It could be a life-saving place to go, depending on the situation," said Mark Hendzel, Pulaski police chief.

Long before this new facility became available, Hendzel wanted to make sure it offered a safe place for people to go.

"It could be used for domestic violence related incidents as well as sexual assault and maybe even road rage," Hendzel said.

He visited a number of other departments to see what would fit best in the new building.

"We took a lot of ideas from other agencies and incorporated the good ideas we though would work for our community," he said.

On the outside, SAFE ROOM is clearly visible on a door with a blue light above it.

Once it's opened, the alarm will go off.

"You'll notice that it's a heavy steel door and a continuous hinge on the entire door," Hendzel said as he walked into the room.

The door has two locks and an emergency button that will immediately call for help.

"If you press that, it takes you to dispatch," he said.

There's also a camera inside the room which will eventually allow dispatch to see what's going on.

The Pulaski Police Department also has plans to allow a 911 dispatcher to be able to see surveillance video recorded on the outside of the building.

"Sometimes what's going on in the parking lot is just as important, especially if we have one or more suspects," Hendzel said.

Only officers will be able to open a second door that leads from the safe room and into the station.

Hendzel says even though the "Safe Room" hasn't been used for an emergency that doesn't mean it isn't important.

"As far as having an incident occur, they can occur anywhere, anytime, in any community," he said.

The room is available 24 hours a day.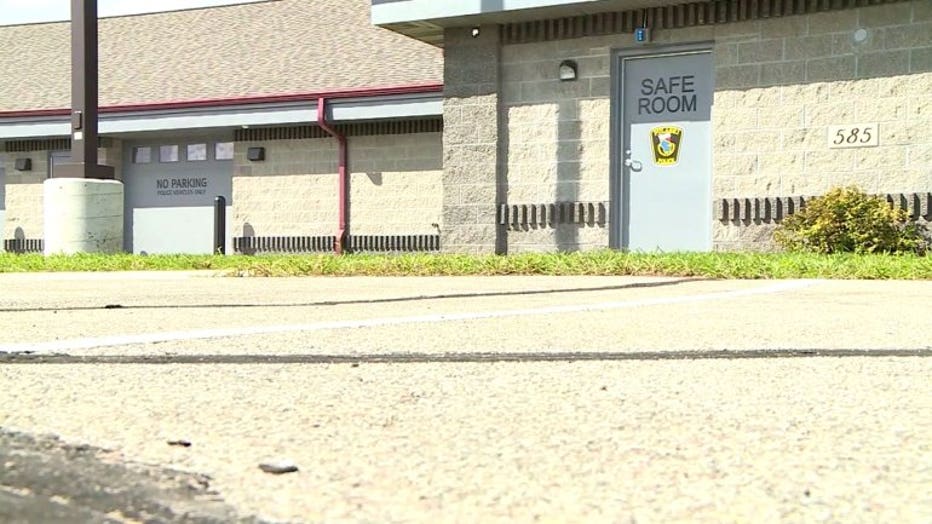 Safe Room -- Pulaski Police Department