'A landmark:' Hidden statue at Greendale Middle School to be restored, revealed for Village anniversary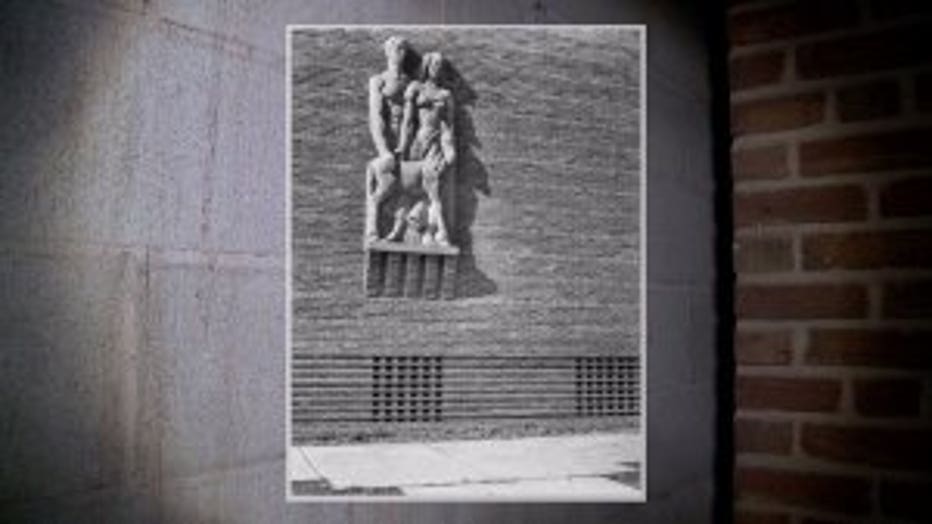 GREENDALE -- It's now a modern mystery. Only folks born decades ago were able to see a special statue built at what's now Greendale Middle School. The sculpture is still there, but no one is allowed to see...yet.

In the darkness entombed between two buildings sits a hidden gem that hasn't been seen in nearly half a century.

"A little bit of a landmark," Mary Mainella with the Greendale Historical Society said.

Mainella recalls seeing the now hidden treasure when she was in kindergarten.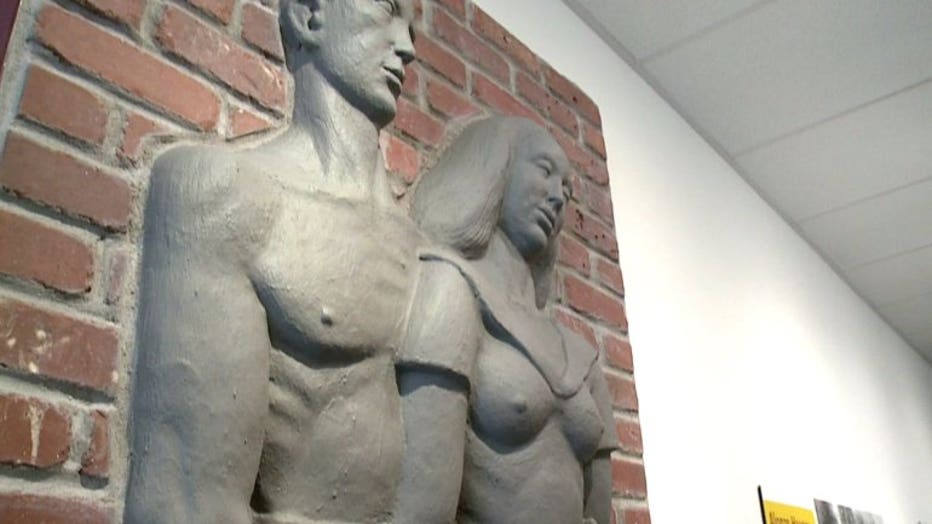 "I loved the horse," Mainella said.

A replica of the Alonzo Hauser sculpture now sits inside of the Greendale Historical Society.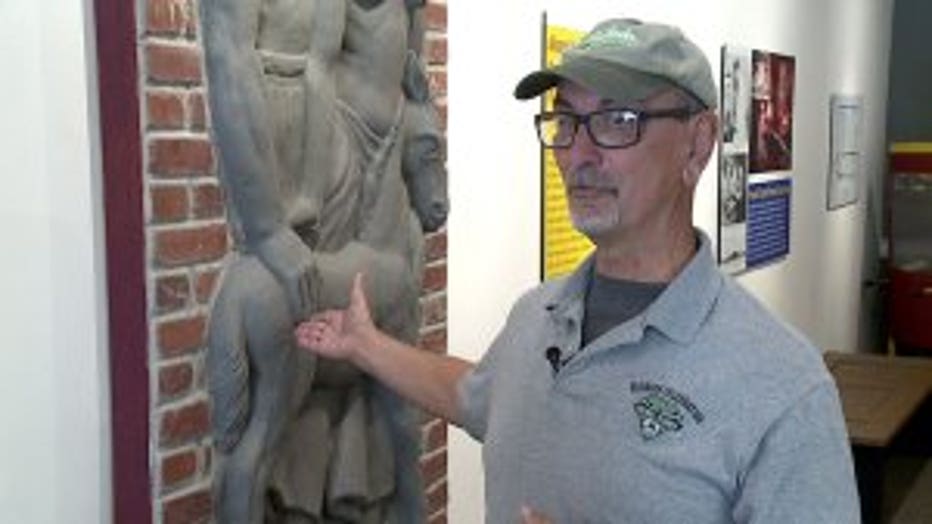 "He was a renowned artist in his own right at the time. It was an effort during the depression era to get artists to work so they were commissioned to make sculptures and various artwork," Past president of the Greendale Historical Society Ted Mainella said.

Paying homage to the farmers of the land -- the sculpture was built into the wall of what used to be a community center.

"It remained there from 1938 when the building opened until 1971 when there was an addition put on the school," Ted said. "There were no means or method that were considered viable at the time to remove this from the building."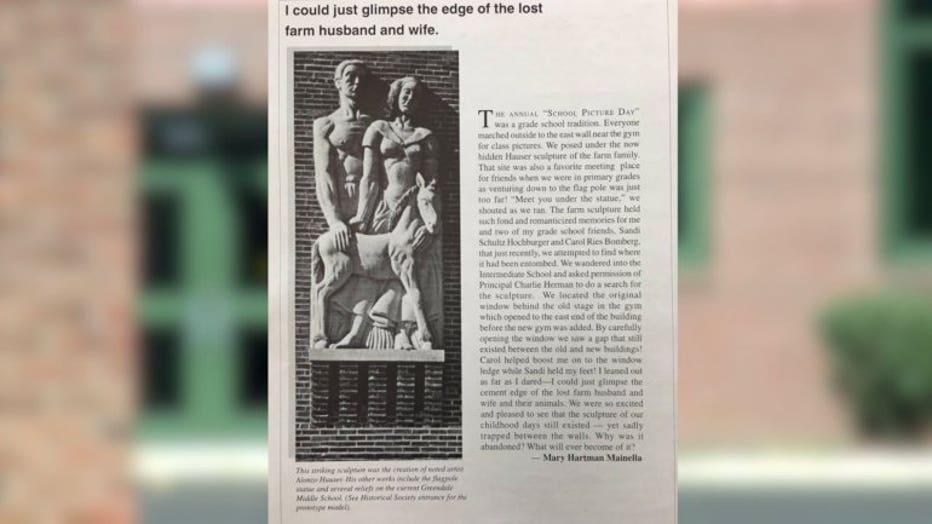 The new building shrouded the piece, concealing it for generations to follow.

"We tell them the story of this sculpture that is in the building," Ted said.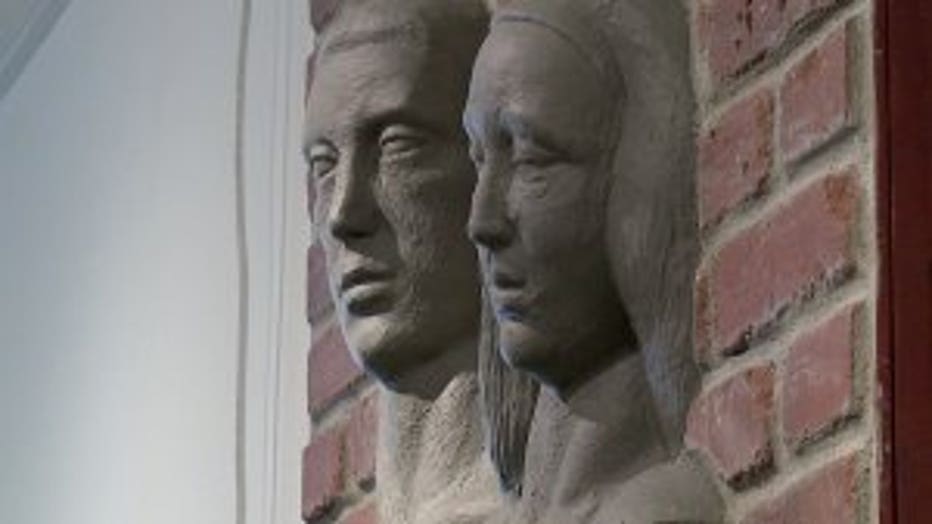 To celebrate the village's 80th anniversary, the school district and historical society have decided to reveal it once again.

"We want to expose the statue and probably put a fiber glass with some lighting so as people come into the middle school gym they will have an opportunity to view the sculpture which is embedded in the wall," Superintendent of Greendale Schools Gary Kiltz said.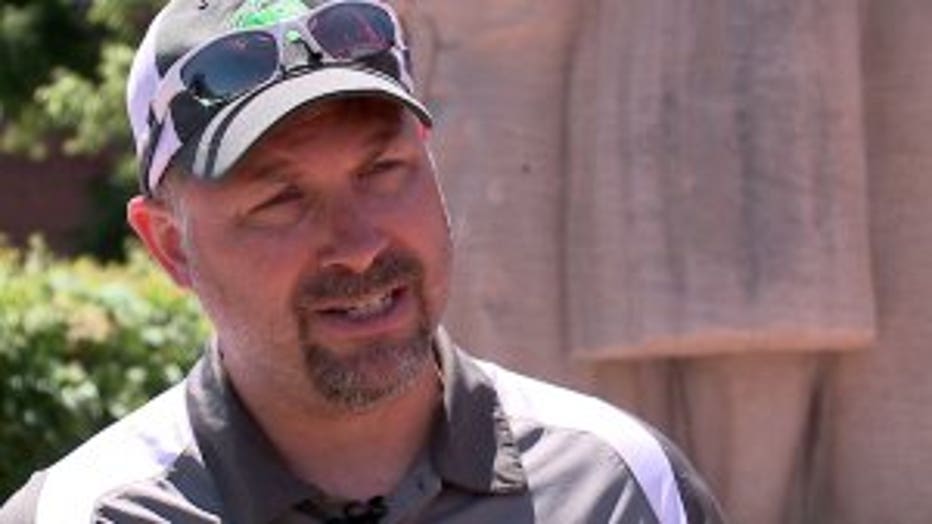 Additionally they're also looking to restore another Hauser piece that sits at the flag pole.

"We are hoping the community really cherishes the historical pieces," Kiltz said.

The goal is to raise $50,000 for the restoration and reveal projects. For ways you can donate to the cause and to learn more about Alonzo Hauser, CLICK HERE.