A Heimlich alternative? Wisconsin medical experts say anti-choking device needs more testing


FENNIMORE — It's 'the Heimlich in a machine.'  That's how a New York inventor describes a suction device that he designed to save lives. It's called the LifeVac. The anti-choking apparatus was patterned after a sink plunger.

The man who invented it says it could save at least some of the 5,000 lives lost in America every year to choking. The FOX6 Investigators found emergency medical experts in Wisconsin are approaching those claims with caution.

As the Bruegmann's gather for a friendly game of Chutes and Ladders, they may look like a family of four. But make no mistake, there are five of them.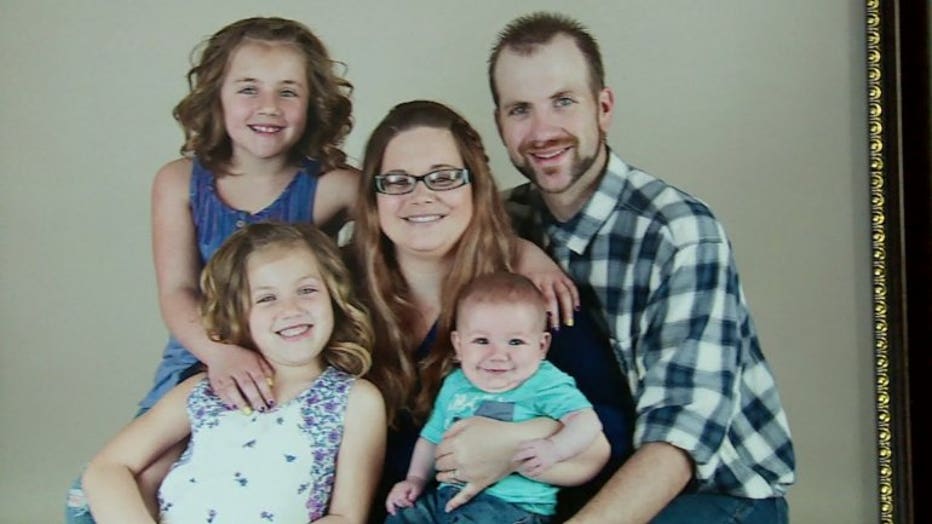 It's just that one had his life cut way too short.

"You don't ever imagine losing a child," said Courtney Bruegmann.

In the fall of 2016, Camynn Bruegmann got a one-and-a-half-inch rubber ball stuck inside his throat.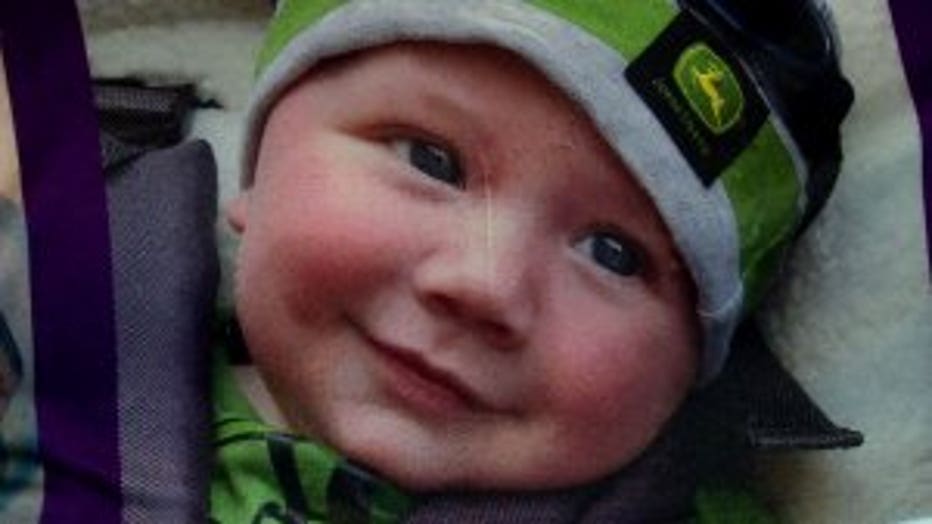 He was 9 months old.

"I immediately flipped him over and went like this," Courtney Bruegmann said while making a patting motion. "Nothing."

His dad, Matt Bruegmann, remembers attempting similar techniques.

"Flipped him over on his back, put him on my stomach tried to get it out. Pattin' him on the back -- that wouldn't do nothing," he recalled.

The local rescue squad had no more success at removing the obstruction.

"There's a lot of times we just, we run out of options," explained Nathan Flynn, Chief of the Fennimore Rescue Squad.

The Bruegmann's live in Fennimore, a small community in southwest Wisconsin, where the nearest hospital is 15 minutes away.

By the time doctors got the ball dislodged, Camynn's brain had stopped working.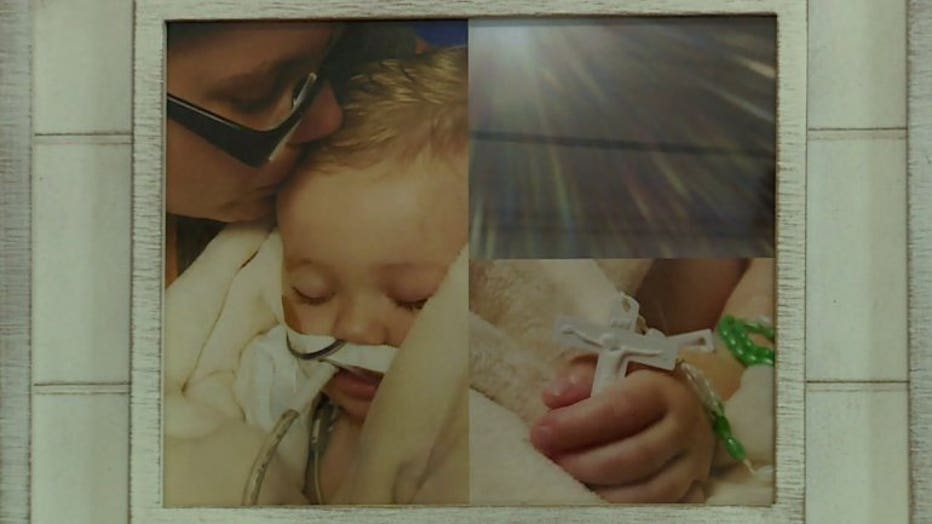 Camynn Bruegmann was 9 months old when he passed away after choking on a rubber ball.


"He was too long without air," Courtney Bruegmann said. "I looked at him one more time and I could see that he just wasn't there."

"I never want anybody else to go through it," Matt Bruegmann said.

Not long after their son's death, the Bruegmann's learned about LifeVac.

"You put it on your mouth, pop it out," Matt Bruegmann said describing the device.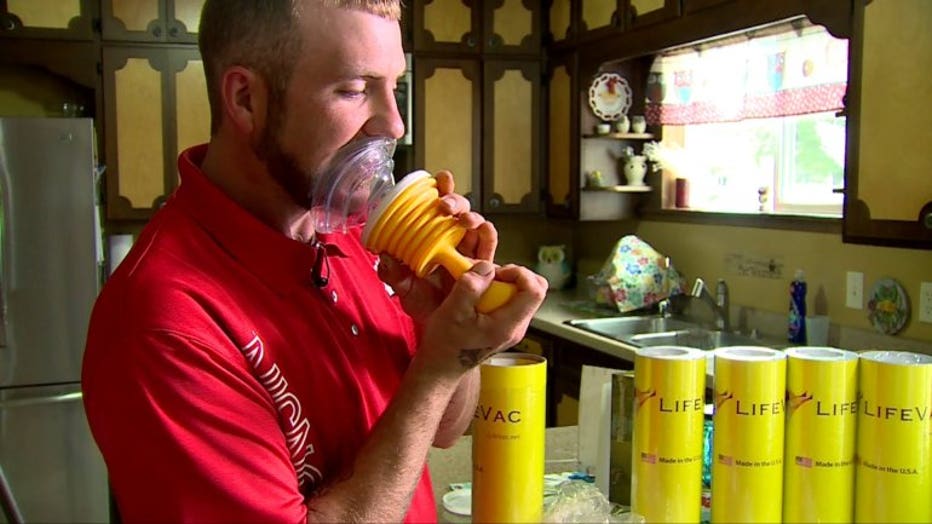 Matt Bruegmann, Camynn's dad, demonstrates how the LifeVac works.


It's a plunger-like suction device whose inventor claims it can save choking victims when traditional methods fail.

"If I would've just had one of these, maybe he would be here," Courtney Bruegmann said.

The Bruegmann's found the $70 device on Amazon, ordered five and offered to donate them to the Fennimore Rescue Squad.

"I had no previous knowledge of it," Flynn said.

Flynn is now asking state health officials for permission to include LifeVac as part of their official choking response protocol.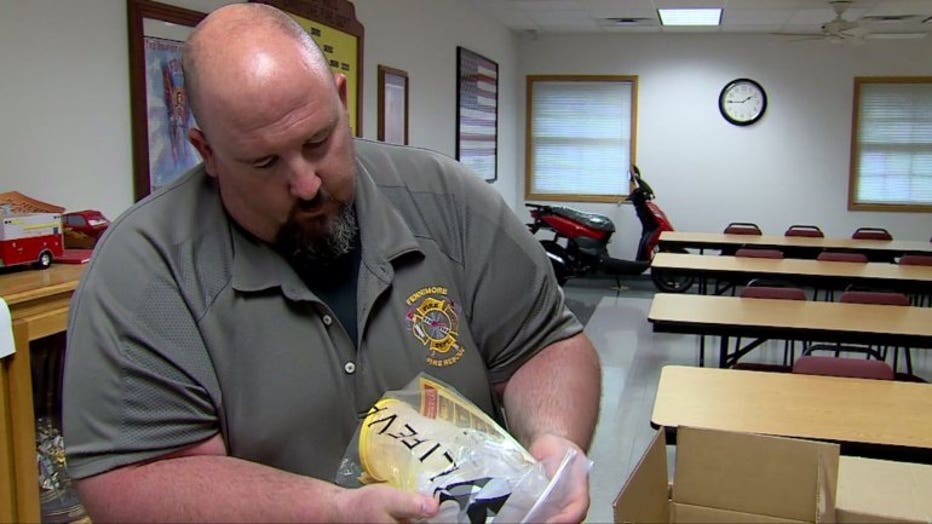 Nathan Flynn, Chief of the Fennimore Rescue Squad and Fire Department, wants LifeVac added to his department's choking response protocol.


"This is a last resort before CPR. There's some time between when a person stops breathing because of a lodged object to the point where they no longer have a pulse. Once they no longer have a pulse, then we have to stop and just do straight CPR," Flynn explained.

According to the National Safety Council, 5,000 people in America choke to death every year. Children and the elderly are especially vulnerable.

"I'm not letting these kids keep dying," said Arthur Lih, the founder of  LifeVac.

Lih says his device is a matter of simple physics.

"Plumbers unclog pipes. If we stop and take a deep breath, and realize that's what we're dealing with, I went and found a plunger," Lih said.

But unlike a plunger, Lih engineered LifeVac with a one-way valve that vents air out the sides when you push it in.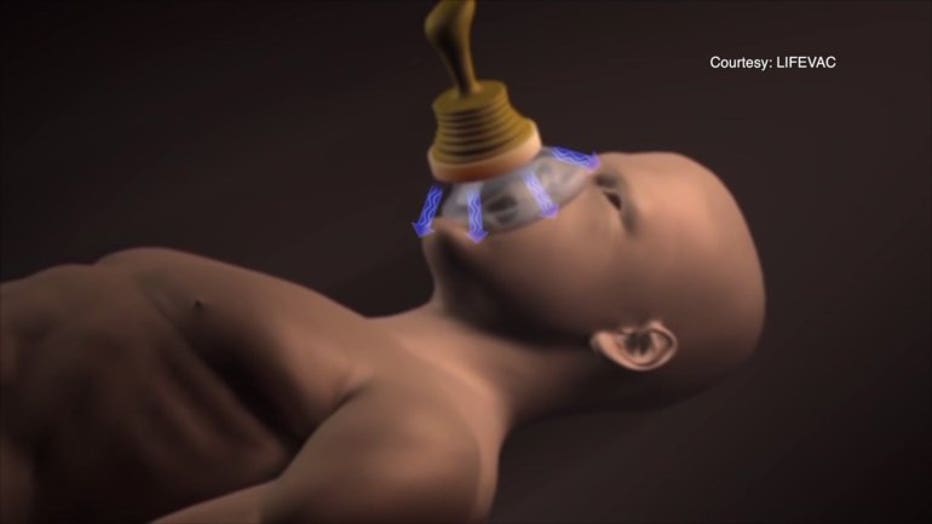 "When you push that plunger down, zero force is going in," Lih explained.

Once a person pushes down on the device, they can suck air back out when pulling up.

"We always say our training is, 'Place. Push. Pull,'" explained Tom Foley, Vice President of LifeVac.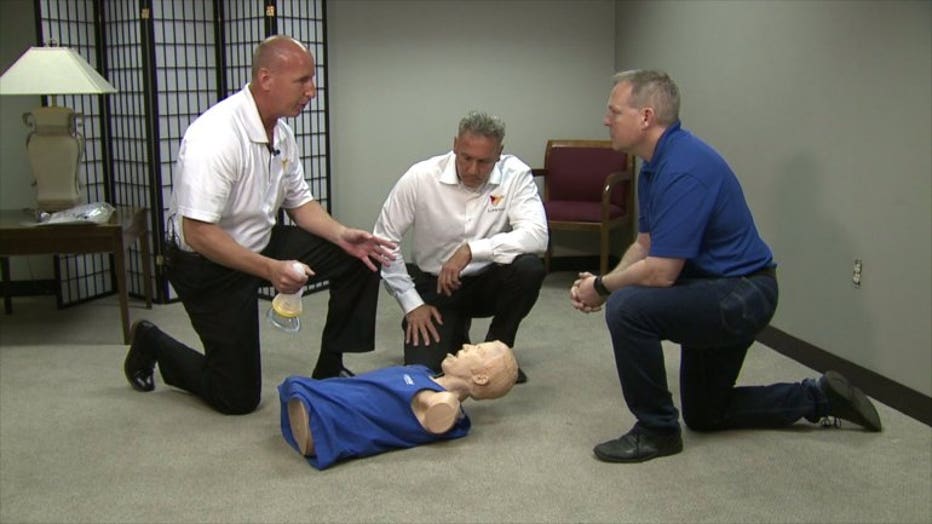 Tom Foley and Arthur Lih, LifeVac, demonstrate the anti-choking device for FOX6 Investigator Bryan Polcyn.


In June, Lih and Foley demonstrated LifeVac for the FOX6 Investigators.

"It's really that simple," Foley said.

They also showed it to the parents of Sam Megna, a 9-year-old Milwaukee boy who choked to death on pancakes in a school cafeteria.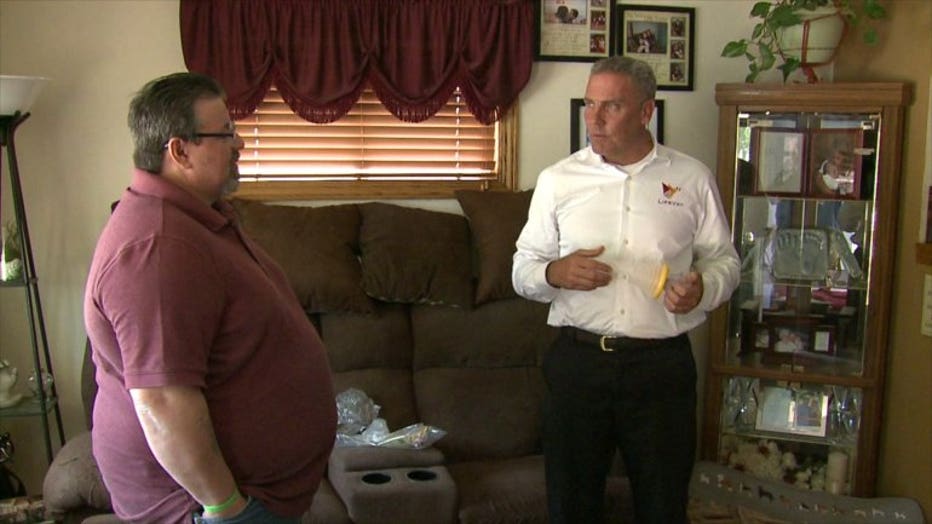 Arthur Lih, LifeVac founder, shows how his device works to Mark Megna. Megna's son, Sam, died after choking on pancakes.


"Something like your device could have made a world of difference," said Mark Megna, Sam's father.

However, medical experts in Wisconsin are taking a cautious approach.

"I don't want to talk badly about it or support it because we don't know," said Marc Cohen, Executive Director of the Wisconsin EMS Association.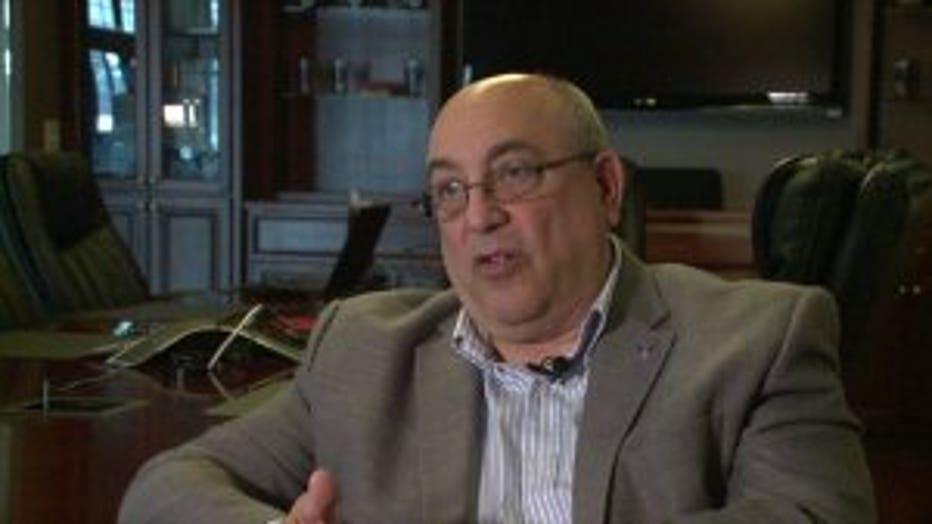 Marc Cohen, Wisconsin EMS Association


The Wisconsin EMS Association represents more than 7,000 EMT's and paramedics across the state.

"There are two things that are so critical -- training and data. Without data to know if it is something that would save a life or won't, you can't make any valid decisions," Cohen said.

"Simplicity is not what the world needs. It needs proof," Lih said.

LifeVac claims to have mountains of evidence that the device works, including articles published by the International Journal of Clinical Skills, the American Journal of Gastroenterology,  and the American College of  Emergency Physicians.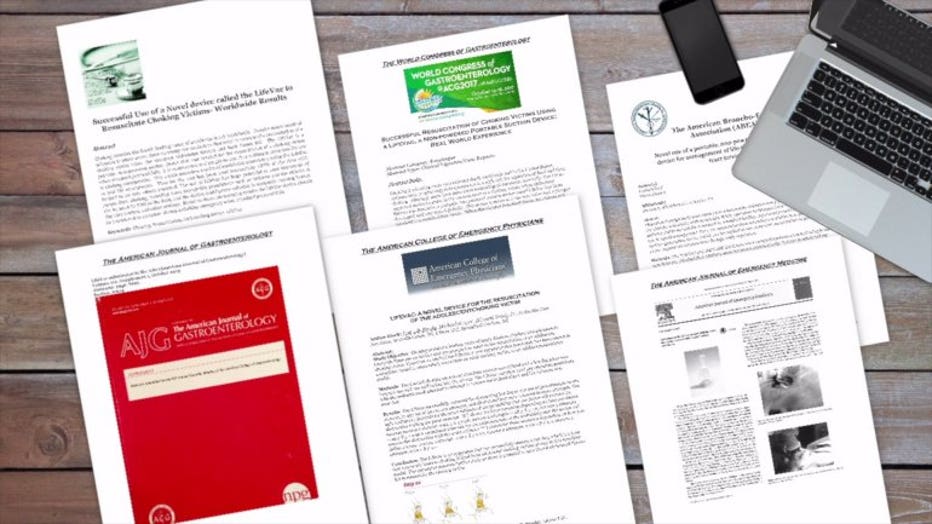 But at least two of those articles were authored by a doctor who is also Lih's sister and none involved clinical trials of the device on live humans.

"They have to be tested and tested and tested," Cohen said.

According to an article in the American Journal of Emergency Medicine, LifeVac has been tested, but only on dead bodies successfully removing an obstruction 49 times out of 50.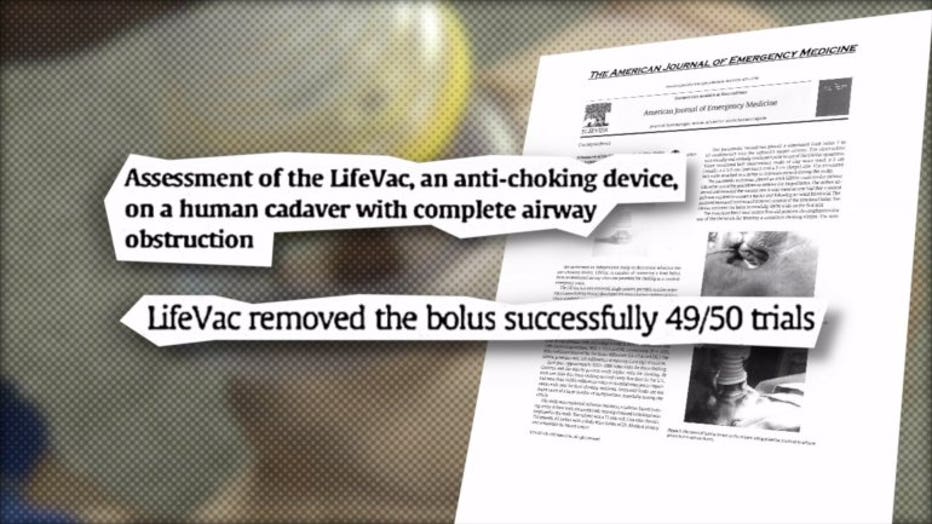 "A cadaver is certainly a good start, in terms of testing, but it doesn't have any response," Cohen said.

"I don't know how much more proof I can do. It's saved 12 lives. No adverse effects," said Lih.

Lih claims the device has been successfully used in about a dozen real-life emergencies though at least seven of those cases occurred overseas and details about those cases are scarce.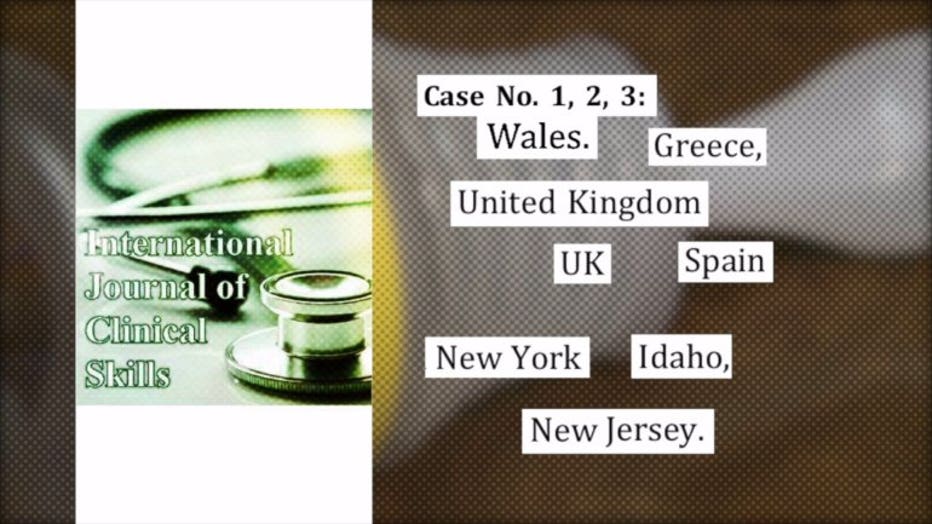 Even Courtney Bruegmann knows it is not likely that LifeVac would have saved her son.

"I don't want people to think that it can help in every situation," she said.

While LifeVac does come with both an adult and pediatric sized facemask, the smaller mask is only recommended for use on children who weigh at least 22 pounds. Any smaller and the mask might not make an effective seal.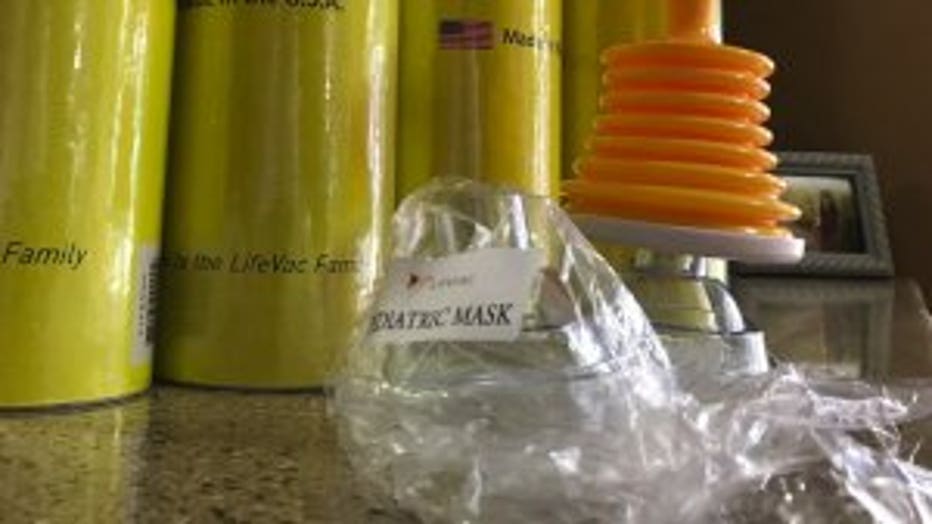 "I guess I would rather have an option than not have any options. You know?" Courtney Bruegmann said.

Lih admits LifeVac may not work in every situation and he recommends you call 911 right away and try traditional rescue methods -- like the Heimlich maneuver-- first.

"We beg and plead people to be trained and to do protocol immediately. Whether it's abdominal thrusts, back slaps or whatever," Lih said.

But, if all else fails, he says, the LifeVac is far better than just giving up.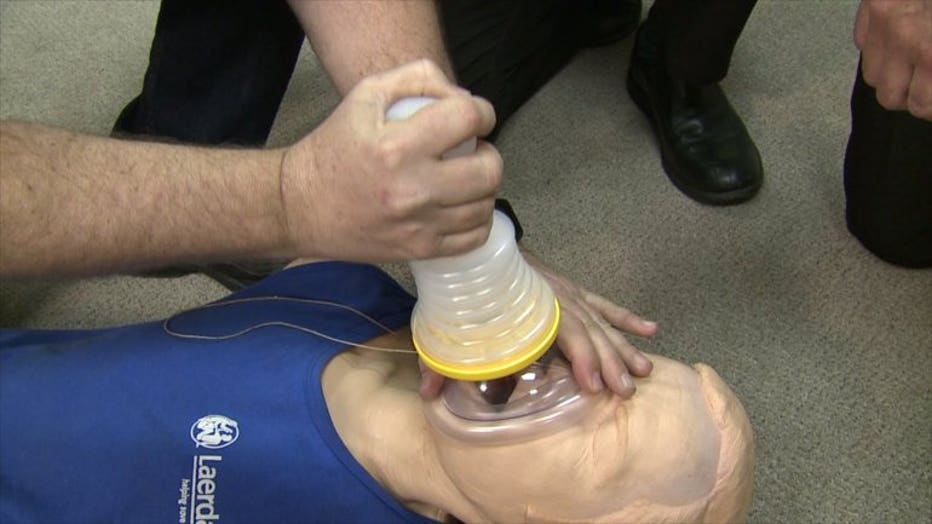 "There is something we can do. It doesn't have to happen anymore," Lih said.

"It beats the second option -- losing someone," Matt Bruegmann said.

LifeVac donated 10 of its devices to the Fennimore Rescue Squad, but it could still be several weeks before the state Department of Health Services decides whether or not to approve them for use.

If so, Fennimore would be the first agency in Wisconsin that the FOX6 Investigators are aware of to carry LifeVac on an ambulance.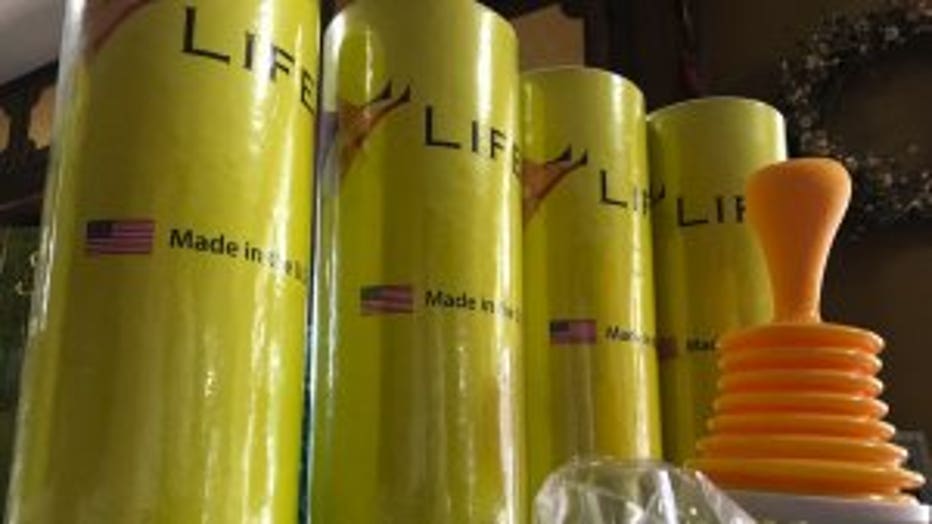 The LifeVac is registered with the Food and Drug Administration as a Class I medical device same as elastic bandages, thermometers, and bedpans.

Class I devices do not require FDA approval.

It's, also, not the only anti-choking device on the market.

A competing product called the Dechoker is also registered with the FDA and sold online.