"A heart of gold:" 7-year-old Racine County boy collects gifts for kids in need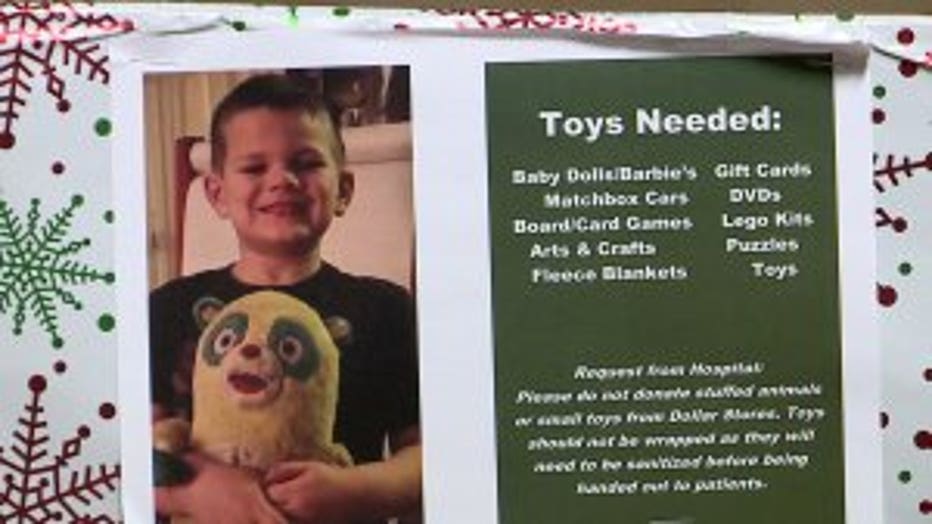 RACINE COUNTY -- A Racine County boy can teach us all a lot about the spirit of giving. The 7-year-old collected close to 1,200 gifts for kids in need.

"We've been doing a lot," Cody Struble said.

Each box is stuffed with gifts and Cody Struble's compassion.

"I collect them for Racine County," Struble said.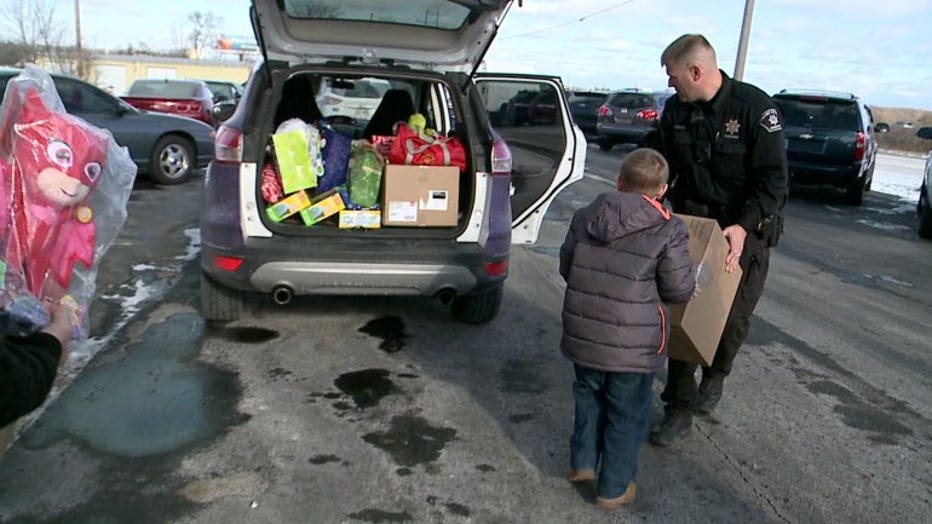 The Caledonia second grader collected 1,176 presents to be delivered ahead of Christmas.

"He's always had a heart of gold. He's always helped others," Struble's mother, Sonia Erickson said.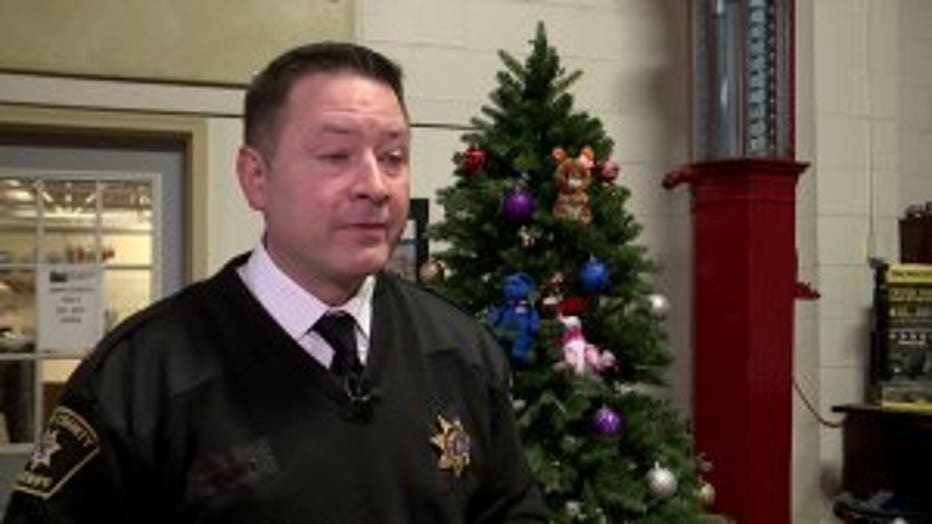 The toys are headed to Children's Hospital and the stuffed animals are going to the Sheriff's Department.

"We wanted to put those stuffed animals in the trunks of our cars and, as we explained to Cody, hand them out to kids at a traffic stop or perhaps an accident," Racine County Sheriff Christopher Schmaling said.

Cody's never been in a crash. But he understands fear and how a friend, even a stuffed one, can help kids get through scariest situations.

"With all my surgeries, Oso was with me," Struble said referring to his stuffed animal.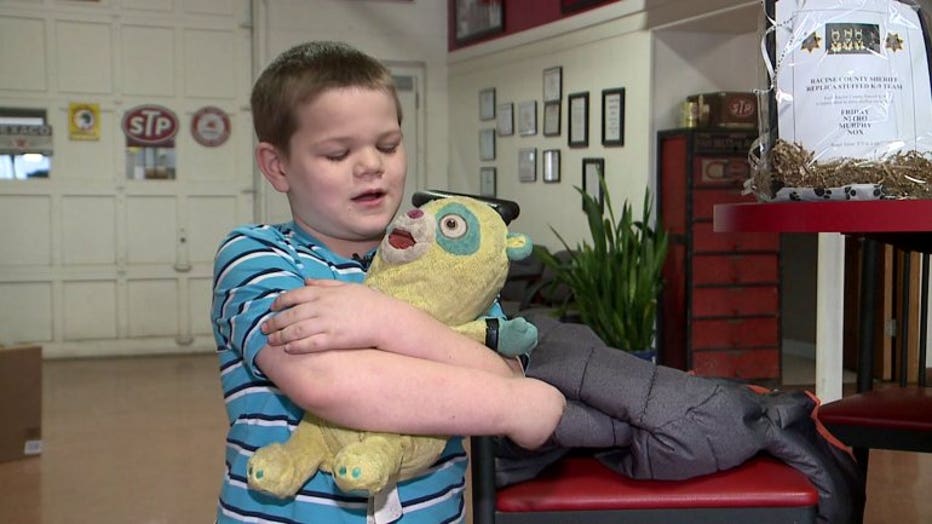 His first surgery, of many, took place when Cody was just four.

"His skull closed prematurely so they had to go and open it up so his brain could grow," Erickson said.

Now at 7-years-old, Cody's skull is just the right size. His heart however -- is overflowing.

"I'm so happy for him and I'm so proud," Erickson said.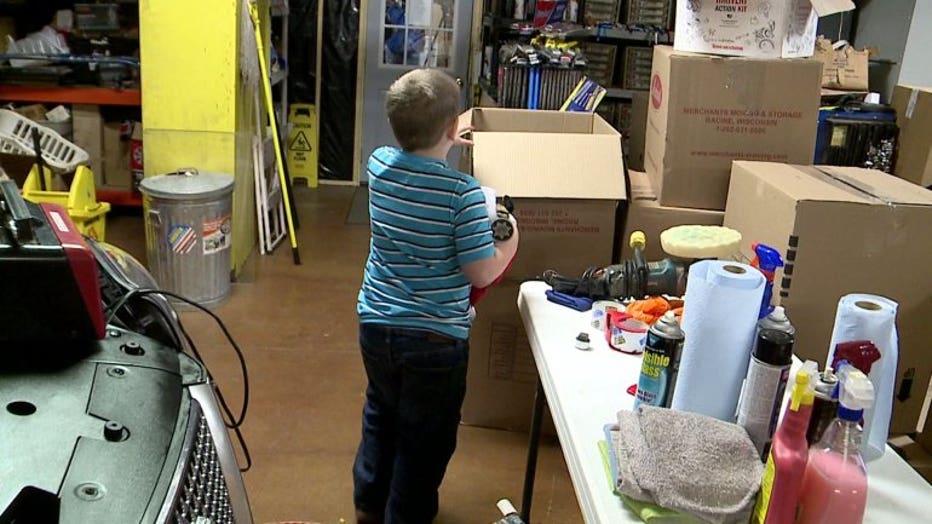 "So they realize they can have friends if they don't have any friends," Struble said.

This is the second year Cody has collected toys and he's already making plans for another drive next year. Cody hopes to collect more than 1,200 gifts.