"A Day Without Latinos:" Hundreds to rally in Madison in protest of two controversial bills


MADISON -- Businesses across the state of Wisconsin will shut down on Thursday, February 18th in solidarity with Latinos, who say they want their neighbors to see what would happen if they weren't here. "A Day Without Latinos" rally is planned for Thursday in Madison -- and it is likely to draw hundreds, perhaps even thousands of protesters focused on two very controversial bills making their way through the Legislature.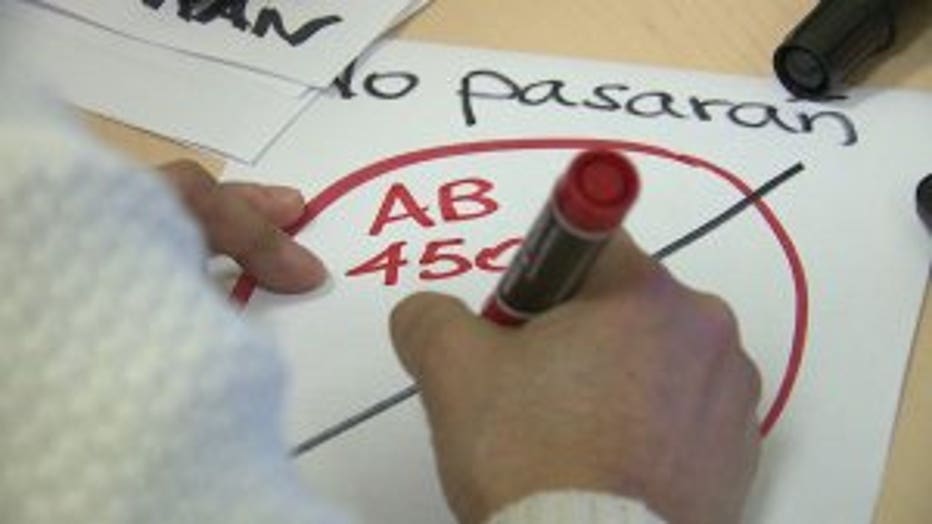 "This is really important for us.  Everybody is supporting us. The whole community," Omar Barberana, Voces de la Frontera volunteer said.

The Voces de la Frontera office was buzzing on Wednesday ahead of the rally at the Capitol.

"From here we have already five buses and they are all filled up," Barberana said.

If you've ever wondered what a day would be like without Latinos -- you'll find out on Thursday.




"We`re going to have a caravan going to the steps of the state Capitol," Barberana said.

Businesses, like the El Rey grocery store chain in Milwaukee, for example, will shut down.

"(Thursday) is closed. Everybody to Madison," Alejandro Rivera said.

Rivera's western wear shop is one of those businesses that will be closed.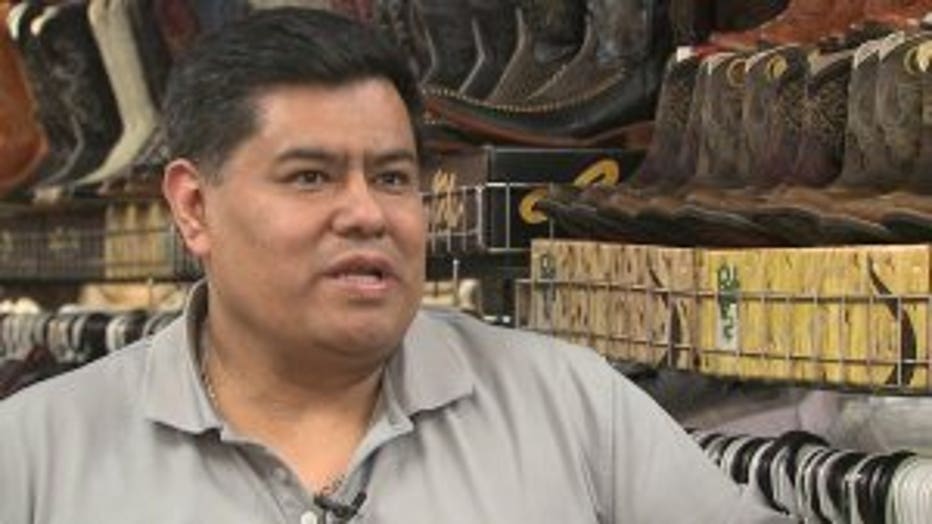 "It`s very important to my community," Rivera said.

Latinos plan to protest two controversial bills: Assembly Bill 450 and Senate Bill 533.

Assembly Bill 450 is known as the "sanctuary cities" bill. It would involve fines for cities that prevent police officers from asking people about their immigration status.

Republicans say it's about making communities safer.

Critics say it promotes racial profiling and creates fear.

"They are not going to be able to call the police because they are going to be afraid of being asked for papers," Barberana said.




Senate Bill 533 would prohibit cities from issuing their own photo IDs.

Republican lawmakers say the state gives out free IDs and city-issued IDs are confusing and can lead to voter fraud.

Critics say it will make it more difficult for minorities to sign up for basic needs.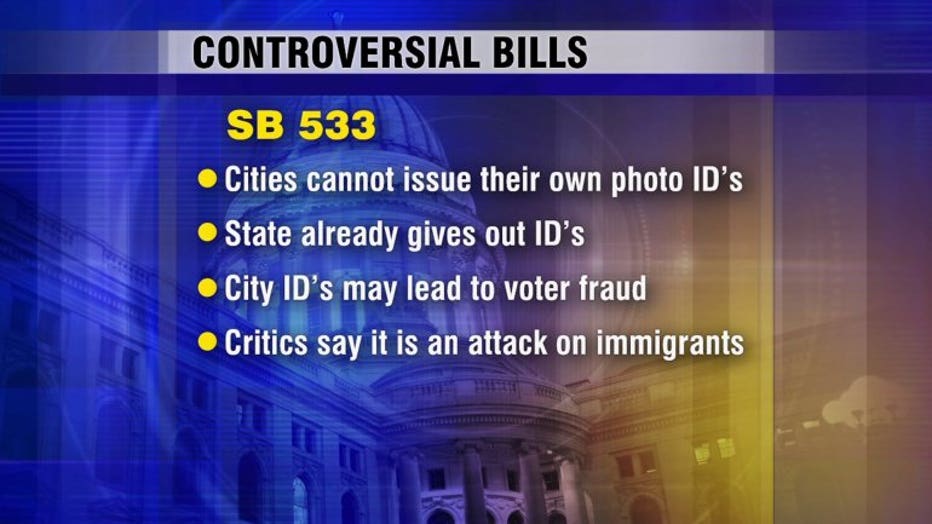 "These laws are going to be hurting our communities," Barberana said.

The photo ID bill has already passed the Legislature and is sitting on Governor Scott Walker's desk.

The sanctuary cities bill still needs to be approved by the Senate.

Protesters plan to leave Milwaukee for Madison at 8:00 a.m. Thursday.