'A city that loves people:' Rainbow crosswalks honor Milwaukee's LGBTQ community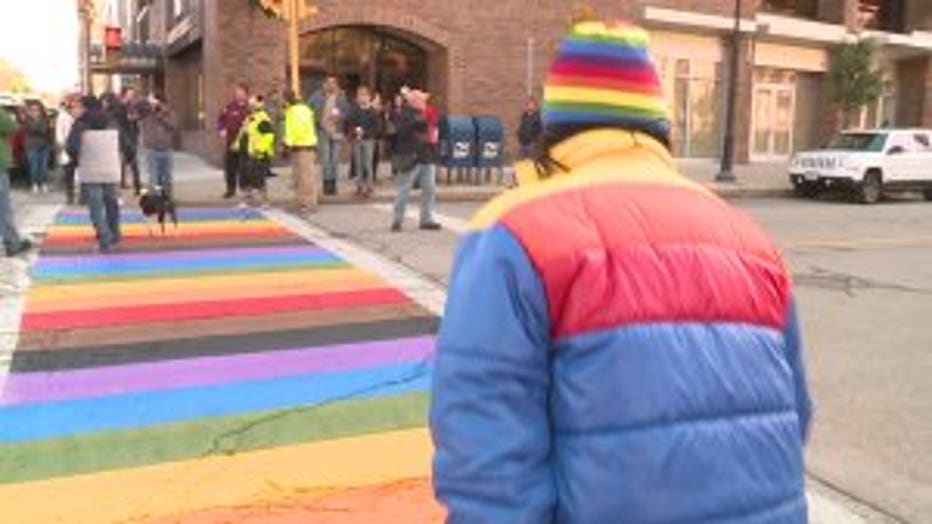 MILWAUKEE -- A couple of Milwaukee crosswalks have gotten a makeover that's inspiring people to connect and reflect. The change in Cathedral Square goes deeper than just decoration.

"Milwaukee is proud to be a city that loves people," said Milwaukee Mayor Tom Barrett.

Pride beamed from city leaders and community members on Saturday, Nov. 3, excited about the installation of the two decorative crosswalks.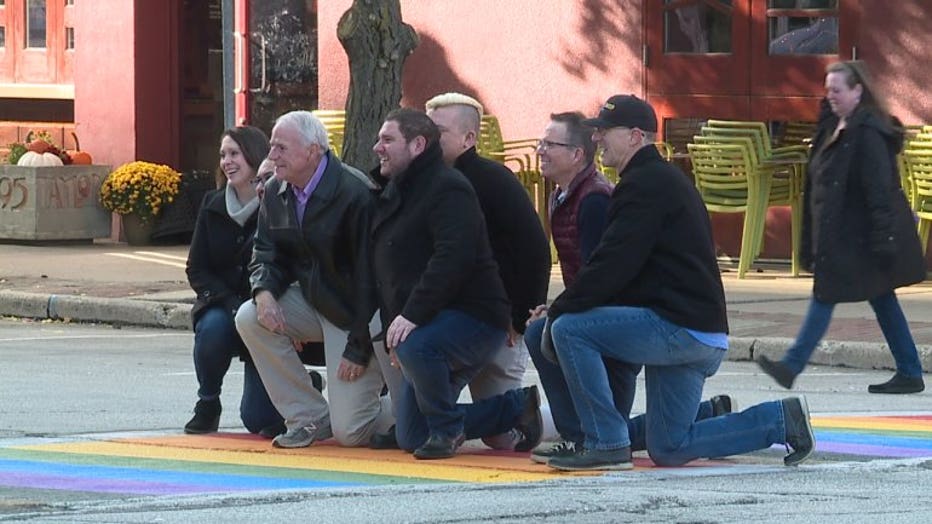 "This is such a big honor," said Chris Walton, excited about crosswalk.

"We celebrate LGBTQ visibility, vibrancy, and history," said Tony Snell Rodriguez, City of Milwaukee Equal Rights Commission.

Rainbow patterns symbolizing diversity and inclusivity.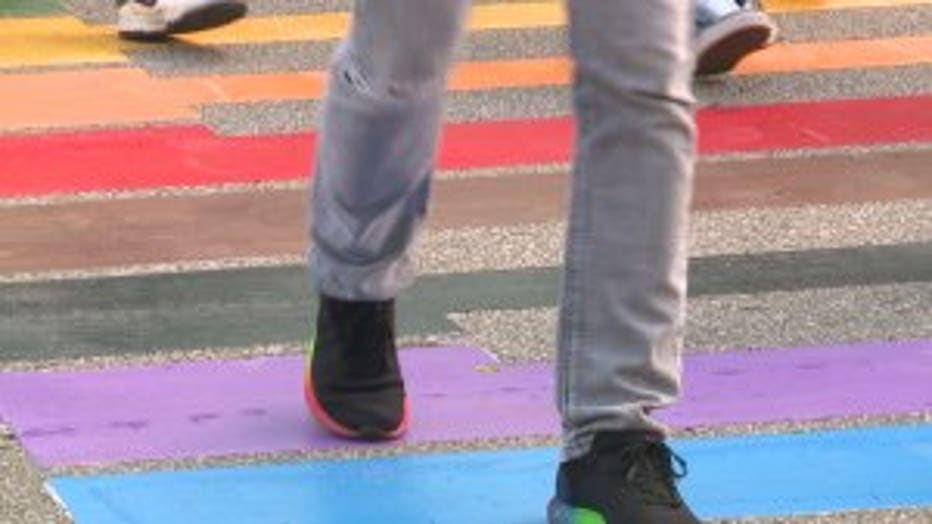 "Every community and neighborhood needs to be included and accepted and treated fairly and equally as everybody else," said Walton.

Strategically placed at the intersection of Jefferson and Wells, the two colorful designs play homage to LGBTQ heritage.

"We stand in cathedral square where on June 17, 1989, 1,500 people gathered for the first pride march and rally which literally walked here from Walkers Point in anger and defiance, and call for justice against discrimination, homophobia and inequality," said Michail Takah, Milwaukee Pride.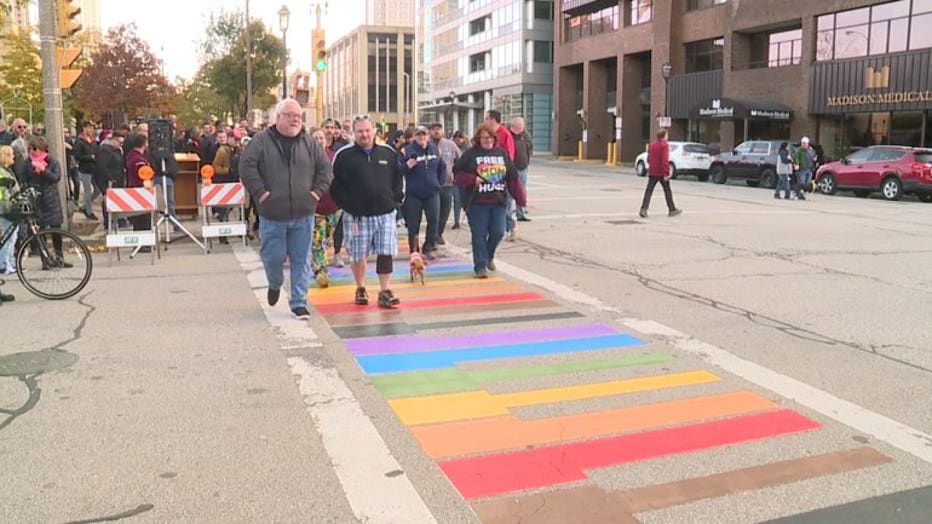 A tribute to those who marched that day and also in honor of a special woman.

"We also dedicated the other crosswalk to June Brehm, who in 1968 opened 'This Is It!' to form a place for her gay friends that was just as good if not better than any place in town," Takach said.

The patterns are a permanent reminder of the past, present and future where people can take more steps toward dialogue.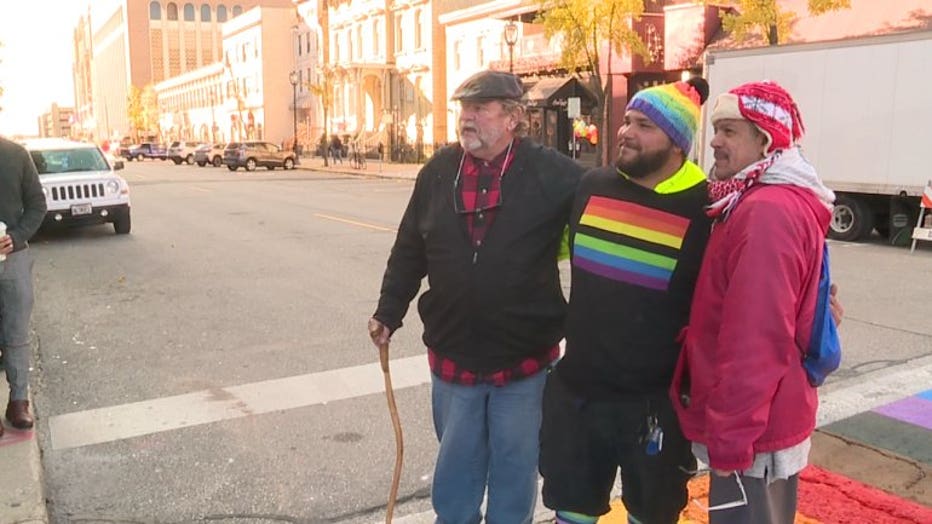 "It will encourage conversations, maybe some understanding as we are coming together and walking together," said Snell.

"We are a community that accepts people that embraces people that we want to be together. I think this is an important message for all of us," Mayor Barrett said.

The project was made possible by the efforts of Milwaukee Pride, in partnership with the East Town Association and with the support of 13 LGBTQ organizations.