'A calculated move:' Police say suspect caught on camera illegally dumping located, cited


MILWAUKEE -- The City of Milwaukee is cracking down on illegal dumpers. This, after a man was caught unloading his truck full of trash near North 18th and Wright Sts. -- before taking off. A Milwaukee Police Department spokeswoman said Thursday, March 29 the man was located and cited after they pleaded for help identifying and locating him.

According to police, a dark green, late-model Ford F-150 pickup truck with an extended cab was captured on surveillance video last week, dumping various large items including what appears to be mattresses, boxes and dresser drawers.

A woman, who asked not to be identified, captured the man in the act twice via a Ring home security system.




"The gentleman is not only pushing this stuff against the garage across from mine, but ran out of space and started pushing it in front of my garage," the woman said.

PHOTO GALLERY






We know the house does not belong to the man captured on camera because it's a boarded up property the city is responsible for.

Don Schaewe, Neighborhood Services enforcement manager said it's no coincidence he chose it.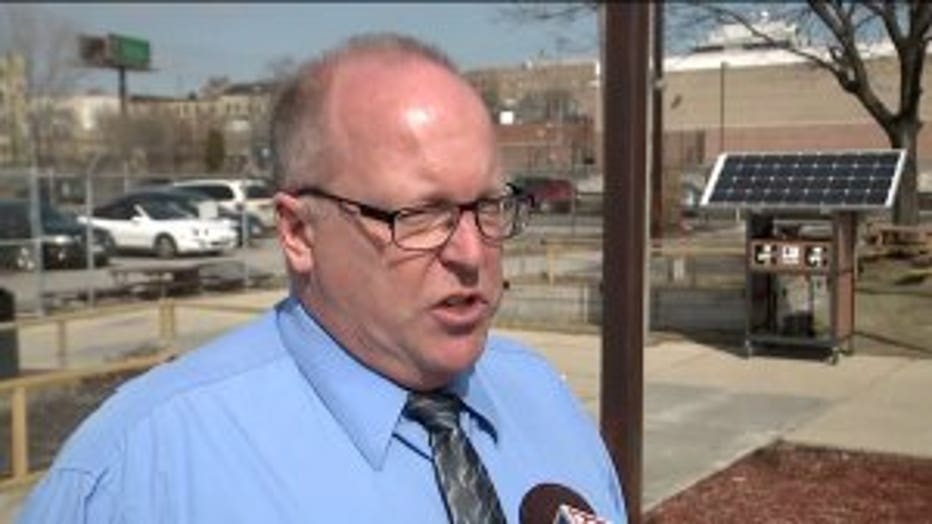 "It was a calculated move on this gentleman's part, we think, to put it somewhere where it would affect the city and cost the city money and that money is spread to all the taxpayers," said Schaewe.

The man could have driven a mere seven miles to one of the city's drop off centers and disposed of his contents legally, instead of negatively impacting a neighborhood.

"When you have someone continuing to dump and just dump and just dump, whether they live in the neighborhood or not, it breaks spirit and it tends to leave people with everyone for themselves," said Schaewe.

Illegal dumping and getting caught can result in a fine of $1,500 to $5,000 for every specific incident.

If you see illegal dumping in progress, police are advising to not confront the individual(s). Instead, write down the details and get descriptions of the suspect(s), vehicle make and model, license plate, items dumped and the location.

"Illegal dumping in the city of Milwaukee is a punishable crime and will not be tolerated in our neighborhoods. Additionally, enforcement and cleanup activities are costly for taxpayers and result in neighborhoods looking unsightly," the Department of Neighborhood Services said in a news release.

Call Milwaukee police's non-emergency number at 414-933-4444 to report any illegal dumping in progress.

There are two drop off centers available for City of Milwaukee residents -- located at 6660 N. Industrial Rd. and 3879 W. Lincoln Ave. -- to dispose of their waste the correct way. Fees apply for disposing of construction and demolition waste. Call 286-CITY (2489) or visit www.milwaukee.gov/DropOff for current hours.