47 charges for man accused of violating restraining order in attempted homicide case
RACINE -- A Racine man is facing a lengthy list of charges, 47 in all, accused of violating a restraining order in an attempted homicide case. He stands accused of calling the victim 23 times over a three-day period.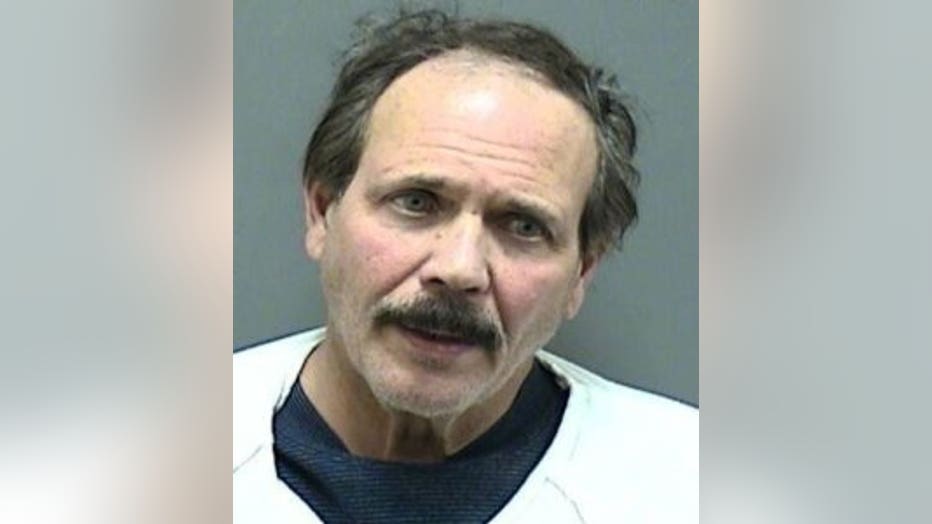 63-year-old James Kapla of Racine faces 47 charges -- 24 counts of felony bail jumping and 23 counts of knowingly violating a domestic abuse order/injunction.

According to a criminal complaint, on November 27th, investigators spoke with a woman who indicated she'd spoken with Kapla on the telephone -- a violation of a restraining order signed on October 9th in connection with a case out of Racine County.

Additionally, the phone call violated $25,000 cash bond posted on October 3rd in connection with a case out of Sauk County in which Kapla was charged with the attempted homicide of the woman. He was ordered to have no contact with her, nor her family or any of their homes.

The woman met with investigators and said she received the call on November 24th, and did not answer. She said a subsequent call came in on the morning of November 25th. She said she didn't look at her phone because she had the headset on, and answered it. She said Kapla started talking immediately -- apologizing and saying "he couldn't live with himself if what he was being accused of was true" -- begging the woman for forgiveness.

The complaint indicates he called back later that morning and had a similar conversation. Kapla told the woman "he knew he could get into further trouble for talking to her," and discussed "how much he didn't want to go to prison," and that he "would probably die there." He implied that he would kill himself, and that caused the victim to fear for his safety. He inquired about where the victim was staying, which she said caused her to fear for her safety.

He called again the next day, according to the complaint, and they talked for several hours. The victim told investigators Kapla was implying suicide and "scaring her." She said at one point she tried calling him back several times and he didn't answer, later telling her he had drank bleach. She said she was "intending on telling him to stop calling," but she remained concerned for his safety. She told investigators he also called the next day -- the 27th.

A review of the victim's call logs showed numerous calls from Kapla.

The complaint indicates when Kapla was arrested at a home in Racine, investigators "were immediately struck by the strong odor of intoxicants," and at the Racine County Jail, he was unable to perform a preliminary breath test after approximately 10 attempts. A manual sample of a shallow breath returned a result of .188.

According to the complaint, Kapla admitted he'd been communicating with the woman, and said she'd even been to his house. He said she initiated the communication. He agreed to submit to an Intoximeter test, which resulted in a reading of .218. A blood sample was taken at the hospital.

Phone records showed 23 calls or attempts to call the victim by Kapla between November 24th and the 27th.