3 candidates vying for seat on SCOWIS come together for Federalist Society forum in Milwaukee


MILWAUKEE -- Three candidates are vying for a seat on Wisconsin's Supreme Court after Justice Michael Gabelman chose not to seek a second term. Candidates Judge Michael Screnock, Judge Rebecca Dallet and Attorney Tim Burns battled it out during a forum hosted by the Federalist Society Monday, Jan. 22, during which a race usually not weighted with political views took an unusual turn.

It marked the first time all three candidates came together for a forum.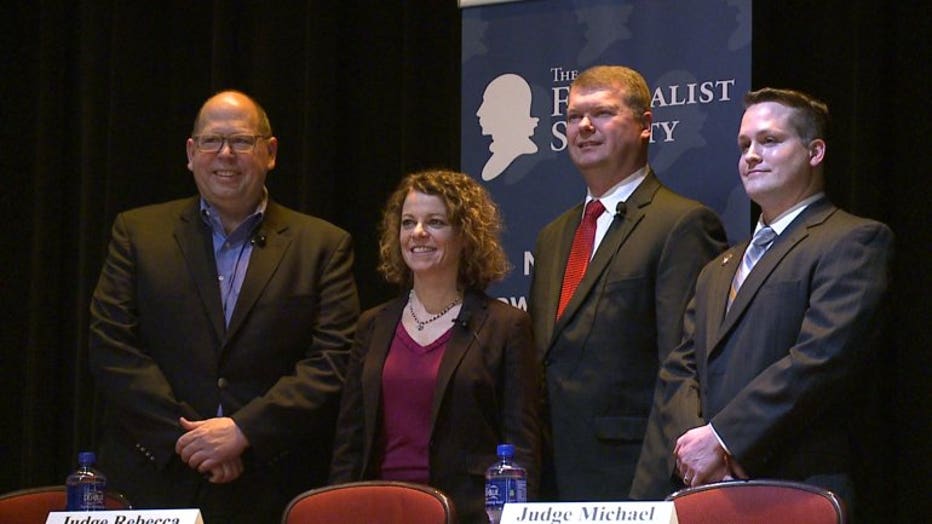 "I am a 'big D' Democrat and a 'small d' Democrat and I believe in democracy," Burns said.

"I'm the only one at this table who knows what that's actually like to apply the rule of law every day, regardless of political views," Dallet said.

"You begin with the case when you find it. You do the research. You go where the law takes you, and I do not care what my political beliefs are," Screnock said.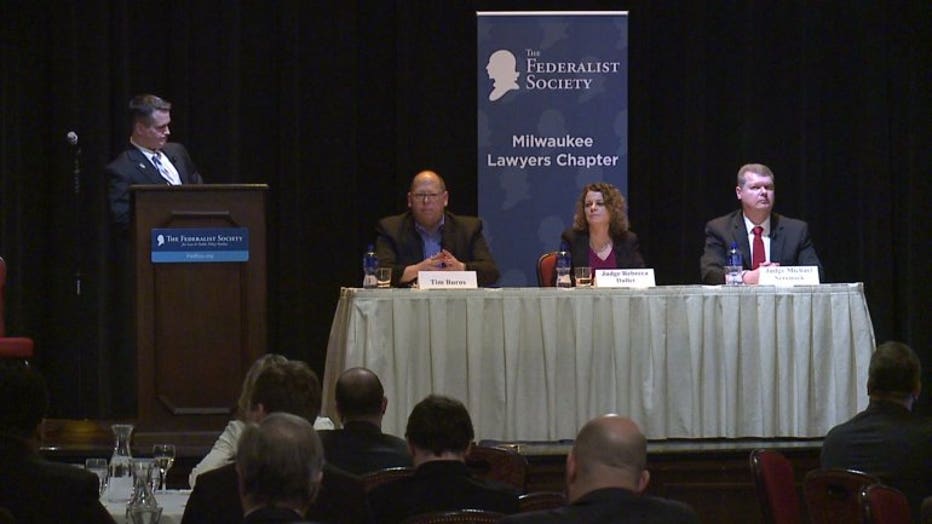 The forum wasn't without tense moments -- with the candidates reacting to each other's claims. All three had different responses to a question from FOX6 News of what issues they would prioritize if they become the next justice.

"The court simply interprets and applies the law. I'm not running on a platform of any issues at all other than that, because it's really not the courts rule to use the court to impose its policy preferences on the state," Screnock said.

"I think restoring a recusal rule for our judges and justices across our state will go along way to make sure the public can have confidence again in our Supreme Court," Dallet said.

"I think the biggest issue facing our country today is how we've let wealth concentrate in the country over the past 40 years," Burns said.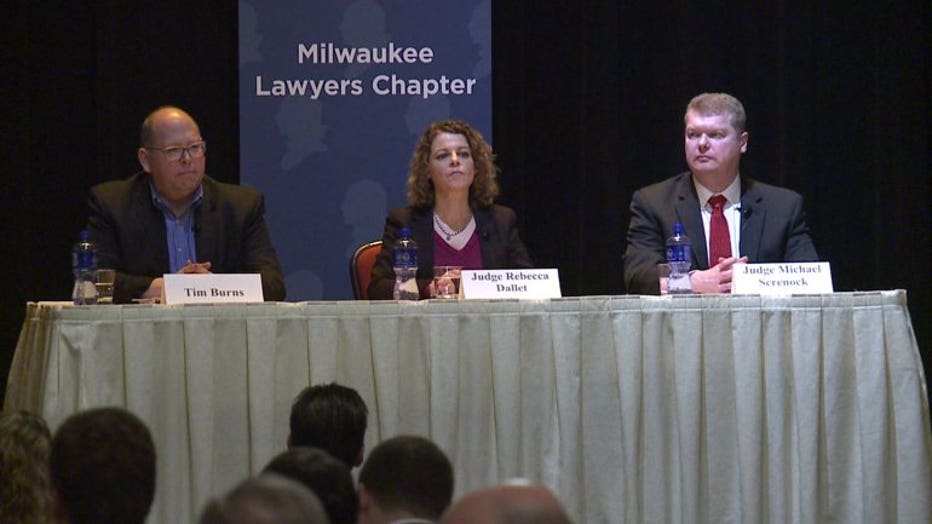 A Feb. 20 primary will narrow the field to two candidates. The general election will take place on April 3.