23-year-old man charged after he confessed to stealing TV, gun, firing at officer near 27th & Ruby


MILWAUKEE -- A 23-year-old Milwaukee man has been criminally charged, accused of firing at officers during a burglary in progress near 27th and Ruby on Thursday night, November 17th.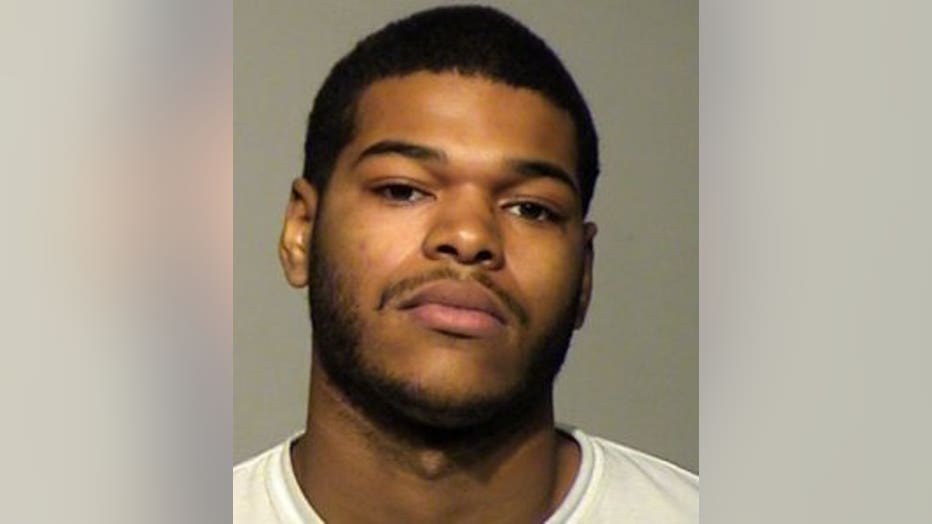 Dabreon Jefferson faces one count of burglary of a building or dwelling, and one count of attempted first degree intentional homicide.

He made his initial appearance in court in this case on Tuesday, November 22nd -- and according to court documents, was wanted at the time of this alleged crime.

In court, probable cause was found for further proceedings in this case. A preliminary hearing was scheduled for December 1st -- and cash bond was set at $100,000.

Jefferson was described as a "substantial flight risk," and it was said he has a history of not showing up for court appearances.

According to a criminal complaint, around 10:30 p.m. on Thursday night, two Milwaukee police officers responded to an "entry in progress" call near 27th and Ruby after a juvenile called police indicating an unknown individual was attempting to enter her home.

The front door to the home was found forced open, according to the complaint. The owner of the home reported a television was taken without her consent.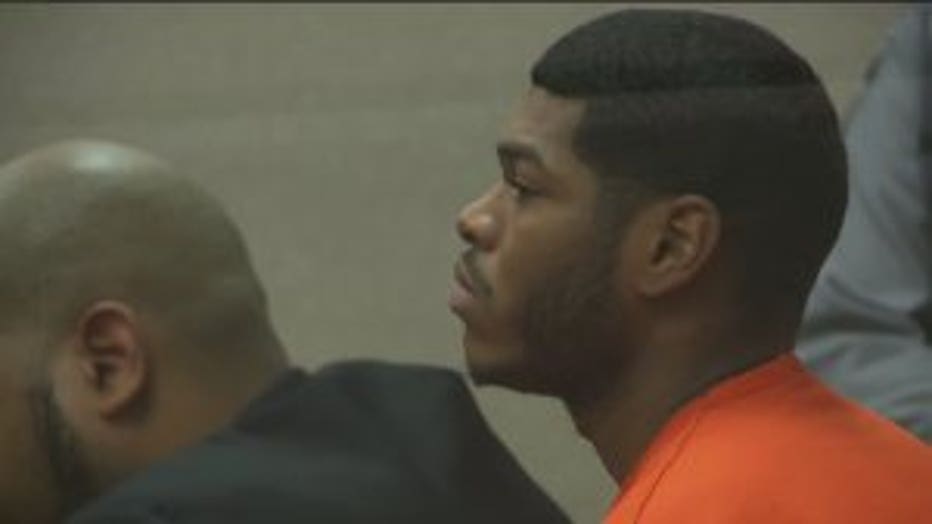 One of the officers attempted to check the rear of the home for a suspect, and a man wearing a hooded sweatshirt and jeans was spotted standing near a rear window of the home -- later identified as Dabreon Jefferson.

The officer stated: "Police! Police! Show me your hands" and the complaint indicates when Jefferson turned around, he was seen holding a dark object in his right hand. The complaint says Jefferson raised the object towards the officer and the officer indicated he was "100 percent sure it was a gun."

Jefferson then fired at the officer once, the complaint states, and the officer then discharged his service weapon twice at Jefferson, who then fled the scene.

Numerous officer arrived on scene to search for the suspect.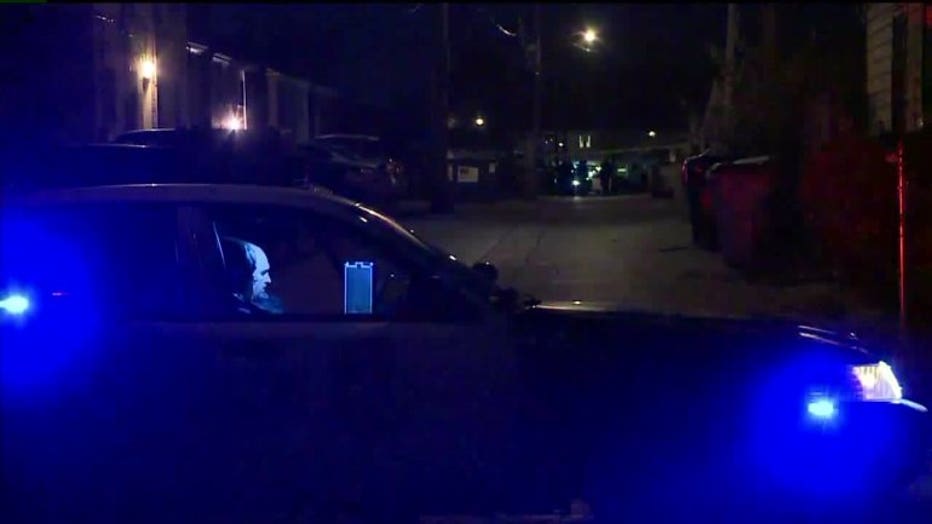 Officer shot at during burglary investigation near 27th and Ruby


The complaint states an officer observed a person matching the description of the suspect -- and Jefferson was eventually found hiding in bushes near 28th and Glendale. Jefferson was taken into custody.

According to the complaint, the television, taken from the home near 27th and Ruby was recovered inside a vehicle parked in an alley in the area.

Police interviewed Jefferson on November 18th, and the complaint states he admitted to committing the burglary at 27th and Ruby -- removing the television from the home. He stated that he "needed the property to sell for money."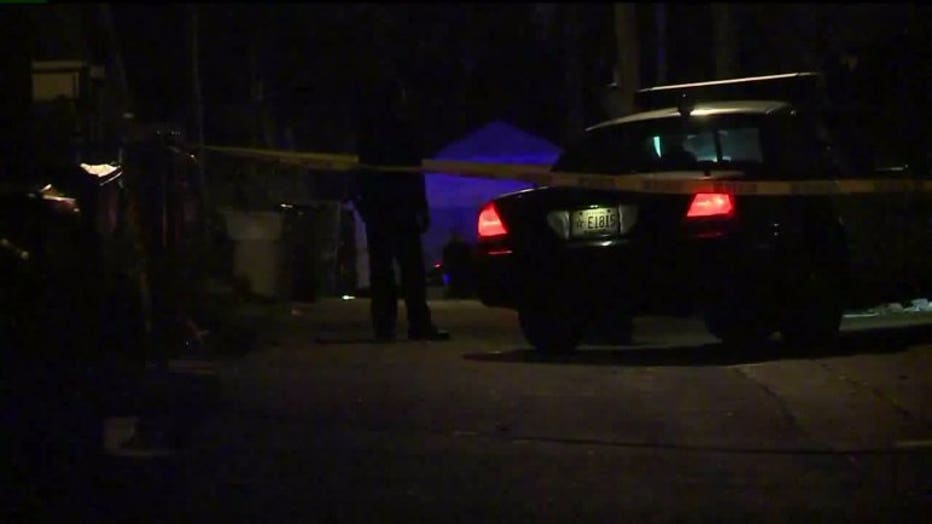 Officer shot at during burglary investigation near 27th and Ruby


Jefferson also admitted to being in possession of a firearm that he stole from the basement of the home during the burglary. He said after he fled the scene, he discarded the gun under a vehicle, according to the complaint.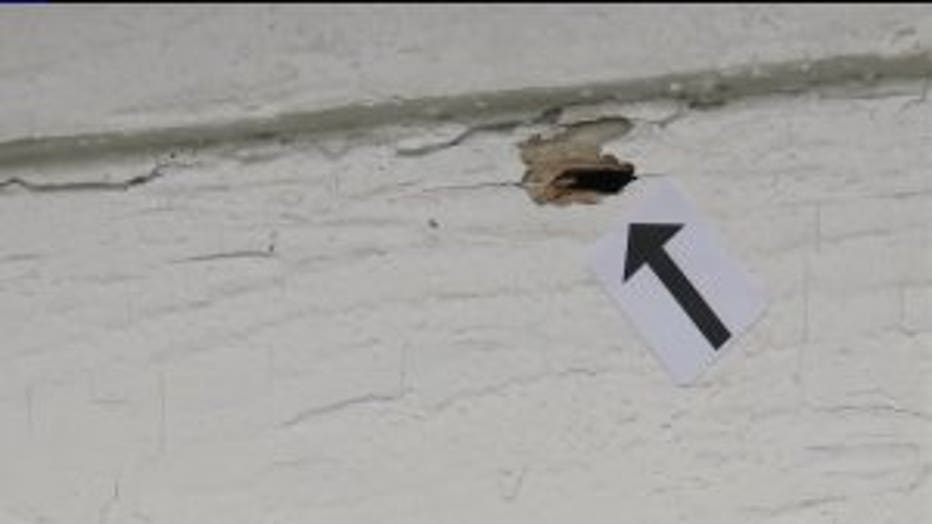 Officer shot at during burglary investigation near 27th and Ruby


Court documents show another open case for Jefferson, filed on November 7th out of Waukesha County -- charging him with vehicle operator flee/elude officer, possession of THC, operating while revoked (revocation due to alcohol/controlled substance/refusal).

An arrest warrant was issued for Jefferson in connection with that case on November 8th.

Jefferson has three other open court cases out of Milwaukee County -- filed in January of 2015, and July and September of 2014.

FOX6 News on Friday, just hours after the incident on Thursday night spoke with neighbors in the area, who said they were targeted -- victims of burglaries in the area.

"He kicked mine in. He kicked the next door lady's, her garage door in. He tried to break inside the red brick house. That's why it's boarded up," said Glenn Simmons.
Simmons said he owns one of the properties targeted.
"I was missing some winter items, like my snow blowers and leaf blowers and stuff like that," said Simmons.
Simmons said his son heard a series of banging, then gunfire on Thursday night.
"He heard gunshots, like four shots," said Simmons.
Bullet holes were also visible on a garage near 27th and Ruby.
"I've been here since residence 2010, and it's the third break-in at my residence," said Simmons.
Simmons said he's taken steps to prevent the burglaries, and he said he won't be scared out of his neighborhood.
"We are here to stay. We are not going to be deterred out of this neighborhood. We are here to stay and see and witness and report anything out of the ordinary," Simmons said.