"200 of my friends were in the area:" Milwaukee's British natives concerned for family, friends back home


MILWAUKEE -- "Appalling" and "sickening" are just some of the words being used to describe the terror attack in Manchester, England Monday night, May 22nd. A suicide bomber killed at least 22, and left more than 50 wounded. The attack happened during an Ariana Grande concert at Manchester Arena. The Islamic State group has claimed responsibility.

Officials on Tuesday said the bomber was 22-year-old Salman Abedi, who authorities said died in the attack. Police raided two sites in the northern English city, setting off a controlled explosion in one, and arresting a 23-year-old man in a third location.

Meanwhile, British natives now living in Milwaukee said Tuesday they've been impacted by this tragedy.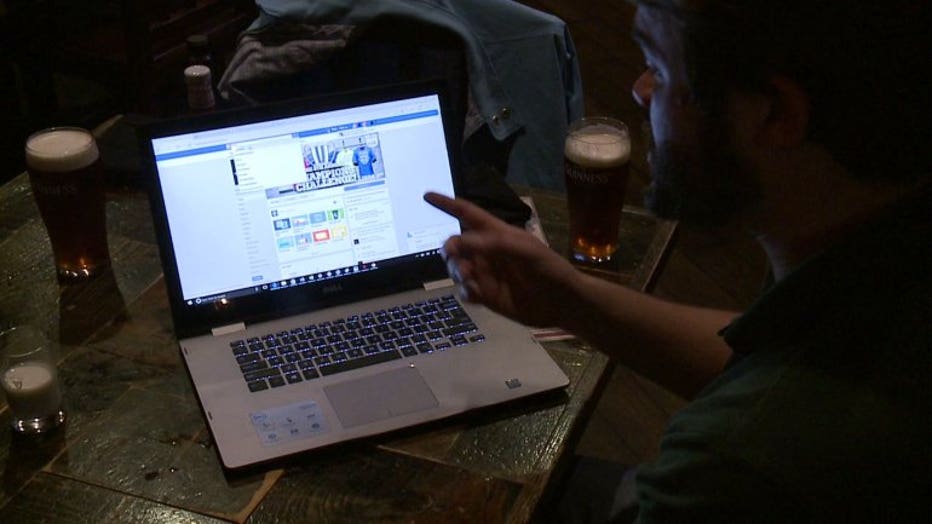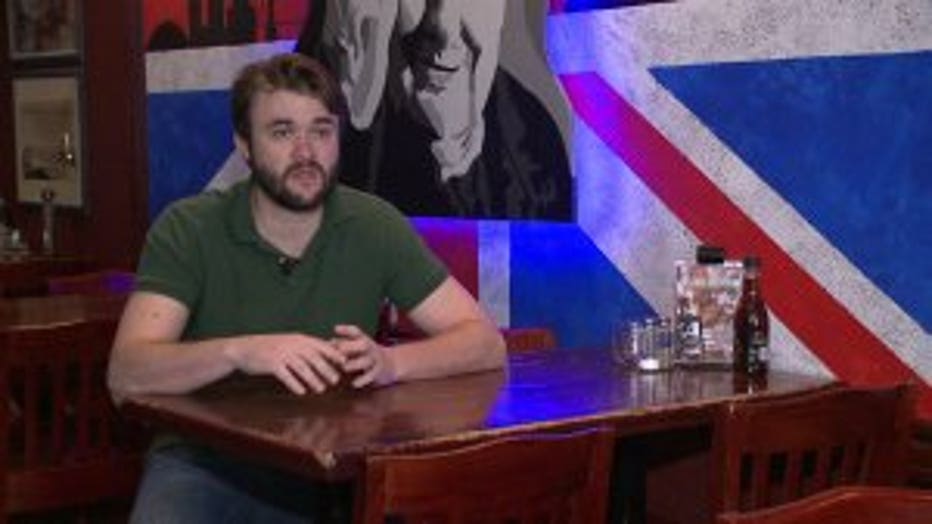 FOX6 News spoke with the owner of Three Lions Pub on Tuesday afternoon. Normally, the popular bar is upbeat, but there was a mood of frustration toward the suspect and deep concern for the victims.

"About 200 of my friends were in the area of the Manchester Arena marked unsafe," said David Price.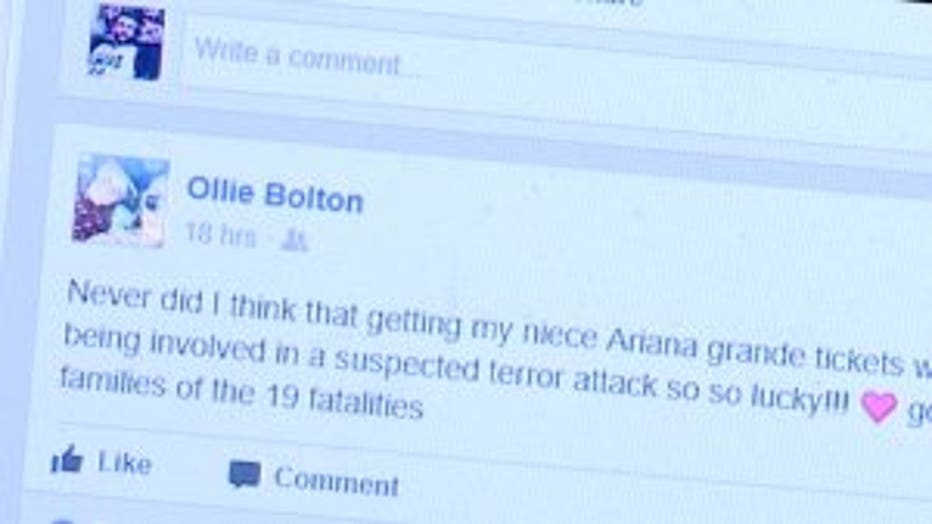 Relying on social media during the chaos, Price said he felt the panic of his family and friends back home in England.

"I get goosebumps. I think it's disgusting. I think it's absolutely atrocious. You are targeting 14- and 15-year-old children. There is absolutely no justification for that," Price said.

As at least 22 people, including children, were killed and dozens of others injured Monday night, Price's father Shaun was on a flight from Manchester to Milwaukee.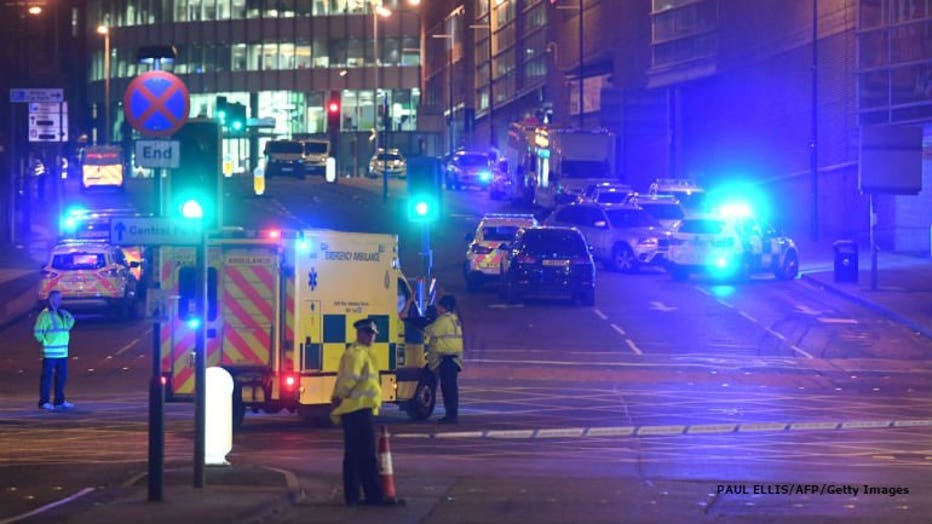 TOPSHOT - Emergency response vehicles are parked at the scene of a suspected terrorist attack during a pop concert by US star Ariana Grande in Manchester, northwest England on May 23, 2017. / AFP PHOTO / Paul ELLIS (Photo credit should read PAUL ELLI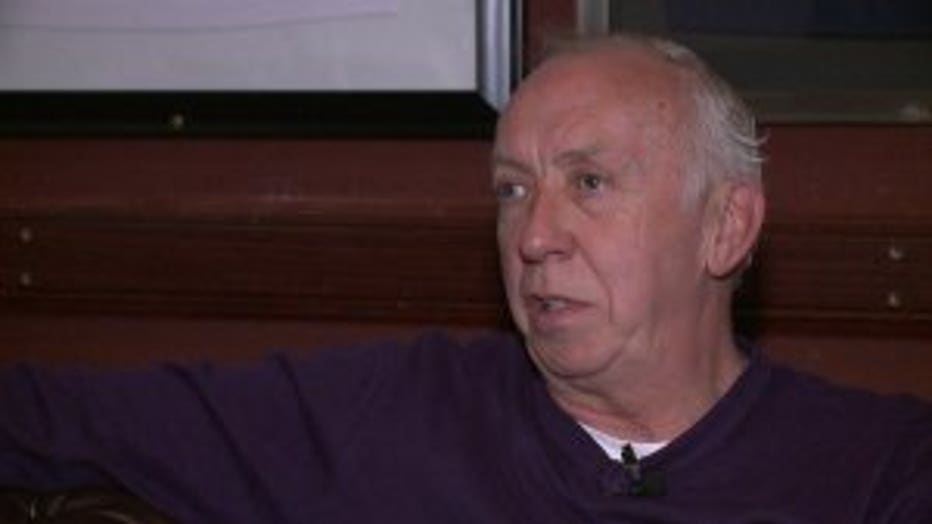 "It's just another list of atrocities that ISIS has carried out, and for them to do what they did to vulnerable children and teenagers..." said Shaun Price.

The hearts of the father and son were heavy Tuesday.

"Pure grief, disappointment and heartache. Do not give into these acts of terror. There was a saying that came through, 'keep calm and carry on,' and that's how the British are. It's a stiff upper lip. We unite and come together in times of this," they said.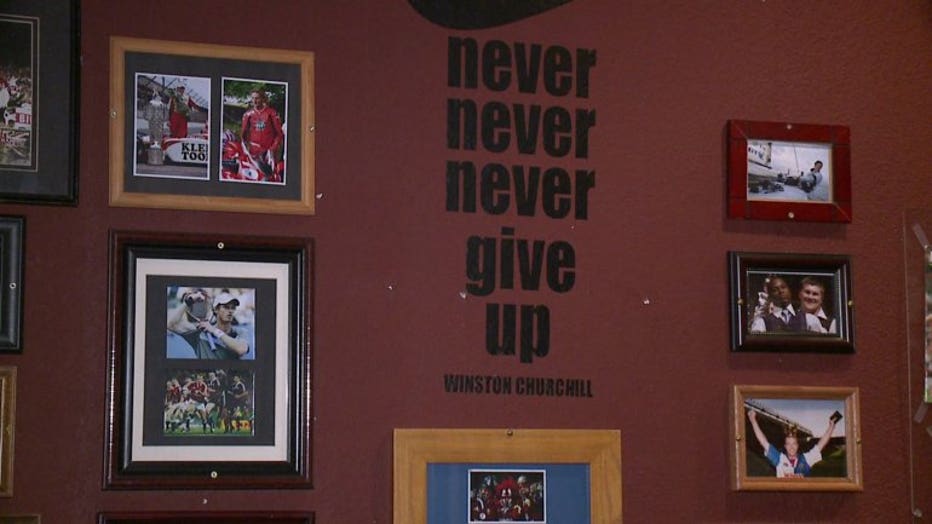 On Wednesday, Manchester United has a big game, and those who are watching in the stadium and at Three Lions Pub will observe a moment of silence.

David Price said he's currently in the process of putting something together in remembrance of the victims. He said despite the tragedy, people back home are going on with their lives as normal.