2 men indicted in connection with attempted armed carjacking in Milwaukee
MILWAUKEE -- Jack Clayborne,30, and Sylvance Brown, 43, have been indicted for an attempted armed carjacking in Milwaukee.

Both were charged with one count of motor vehicle robbery causing serious bodily injury, one count of discharging a firearm in furtherance of a crime of violence, and one count of possession of a firearm and ammunition by a felon.

According to the U.S. Department of Justice, those charges relate to a July 7, 2016, attempted carjacking on Hampton Avenue in Milwaukee, in which the victim was shot.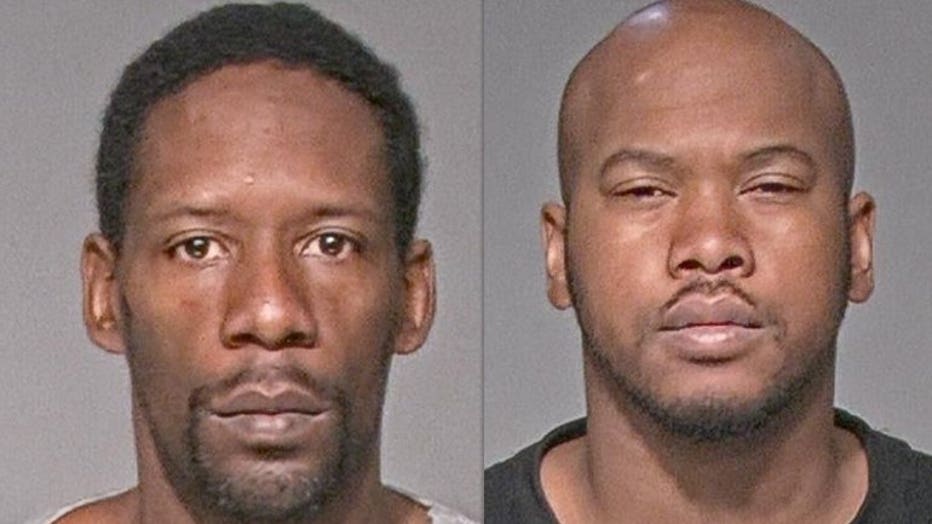 Clayborne and Brown were previously charged with the same crimes by criminal complaint on March 22, 2018. A third defendant, Eric Booker, was also convicted of participating in the attempted armed carjacking after a jury trial in January of 2017.

Clayborne and Brown each face up to 25 years in prison for the carjacking, a minimum mandatory consecutive sentence of 10 years to life in prison on the brandishing count, and up to 10 years in prison on the firearm possession count. Booker has already been sentenced to 13 years in prison for his role in the July 2016 crime.

"If convicted, the defendants will face at least 10 years—and likely more—in federal prison. The United States Attorney's Office, in partnership with law enforcement agencies, is committed to prosecuting gun violence aggressively," said United States Attorney Krueger.