1st Street bridge dubbed 'Old Rusty' celebrates 99th birthday
MILWAUKEE -- It's a party that's both fun and educational. An old railroad bridge in Milwaukee, which has been dubbed 'Old Rusty' turned 99 on Saturday, August 29th.

FOX6's Brad Hicks has reported on this bridge in the past near 1st and Oregon.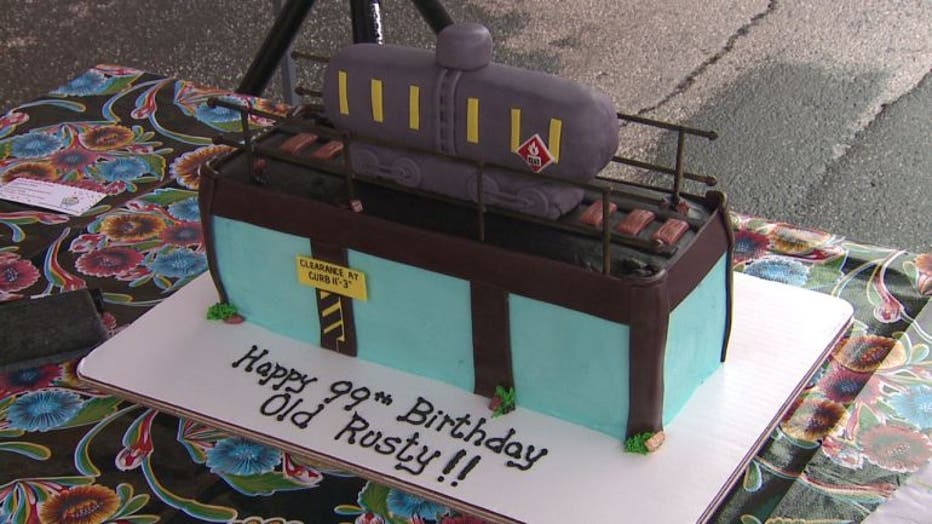 Hicks exposed flaws in the bridge that dangerous crude oil trains pass over. Inspectors found corrosion eating away at the vertical support columns.

"Back when they built these bridges, they were thinking about freight. They were thinking about passenger trains. They weren't thinking about anything that, if it derails, it would explode. This is the new reality we're faced with and I don't think 'Old Rusty' has signed up for this," said Brian Chiu, event organizer.

The Canadian Pacific Railroad sent inspectors to the scene. However, the company is refusing to make the results public.

The Federal Railroad Administration did its own inspection of the bridge about a month ago. Those results of that are expected sometime soon.