19-year-old man charged in connection with October homicide
MILWAUKEE (WITI) — 19-year-old Joshua Buford of Milwaukee has been charged in connection with the October homicide of Joseph Malicki.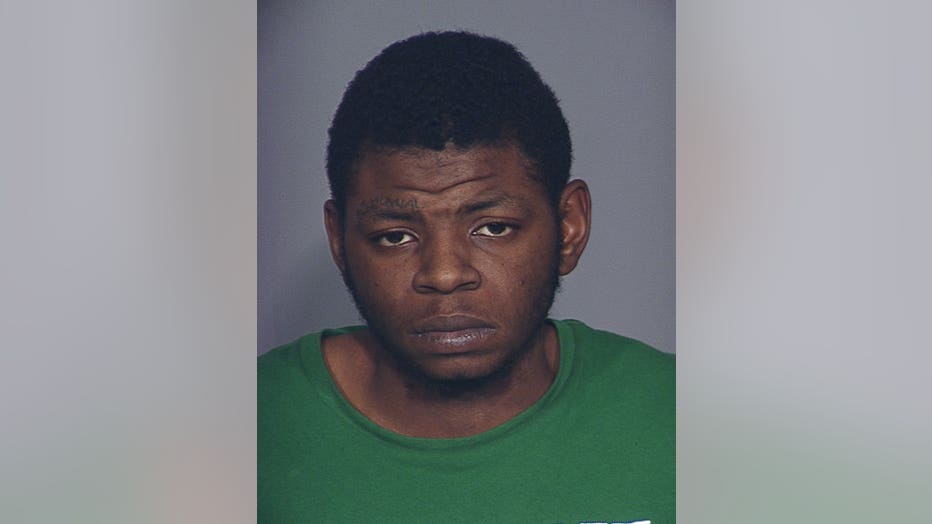 The shooting incident occurred on Saturday, October 12th, in the 2100 block of S. 25th Street (near 25th and Grant).

Buford faces one count of first degree intentional homicide, use of a dangerous weapon and two counts of possession of a firearm by a felon.

Officers were dispatched to the shooting scene just before 2:00 a.m. on October 12th.

There, they discovered Malicki lying in an alley, deceased.

A Medical Examiner determined Malicki died as a result of five gunshot wounds -- including one gunshot wound to the back of his head that was fired at close range.

Buford was interviewed by police on February 7th, 2014.

A criminal complaint says Buford told officials he was looking to get into the Cobra gang "for protection, and to belong to a group," and said in the night of the homicide, he wasn't aware that anything was planned.

The complaint says Buford told officials Malicki and another man had gone into an alley because Malicki wanted to shoot off his gun that he had just bought. The three went into the alley, and Buford says Malicki shot the gun into a garage, and then handed it to Buford -- who says he tried passing it to the third man.

The complaint says Buford told officials the third man told him "to do it," and he took this to mean he was being initiated into the gang.

The complaint says Buford pointed the gun at Malicki, who was walking down the alley, turned his head and fired once -- and then continued to fire. The complaint says Malicki fell to the ground.

That's when the complaint says the third man asked for the gun back because he "wanted to get one in." That's when the complaint says that man went up to Malicki and shot him once in the back.

The complaint says Malicki was chosen as a victim because the Cobras were afraid that Malicki was going to retaliate for another homicide by killing the third man in this case.

Buford was arrested on February 5th, 2014 at a home in W. Morgan Avenue. A revolver was discovered in the bedroom, according to the complaint.

The criminal complaint against Buford says that he should not have been in possession of a firearm at the time of this incident because he is a felon.