17-year-old charged in connection with burglary, attempted robbery in Greendale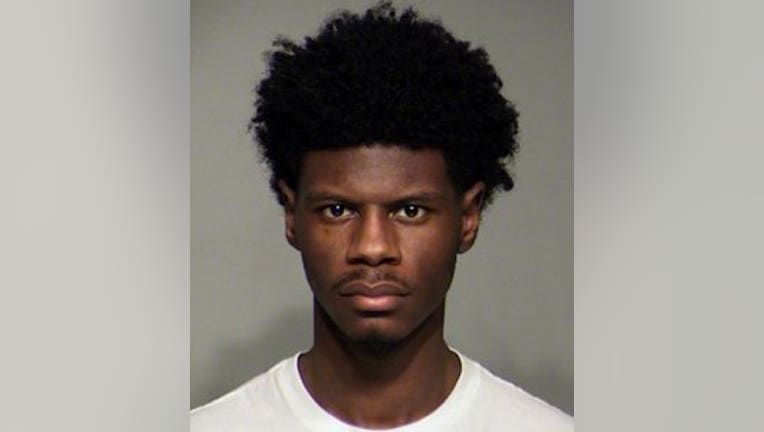 GREENDALE -- 17-year-old Charles Wilson of Milwaukee is now charged in connection with a burglary and attempted robbery that allegedly happened at an apartment complex in the Village of Greendale earlier this year.

Wilson is charged with the following:


According to the criminal complaint, this case was prompted by an alleged crime that happened on January 18th. The victim was in his apartment when the complaint says "there was a knock on the door and when he opened it, three males pushed their way into his apartment. One of them put a gun, similar to an AK47, into his chest and pushed him back onto the couch. That person patted him down and took his cellphone."

The complaint indicates a third person "roamed around the apartment" but the victim indicated he didn't see that person take anything. The victim's wallet which had an ID, a debit card and $900 in it, were taken.

The victim told police "he had arranged to purchase $300 of marijuana from 'Raymond' at his apartment." He was supposed to meet "Raymond" in the parking lot. When there was a knock on the door and the victim answered it, "they 'bum rushed' in."

Wilson is due in court for a plea hearing on June 19th.

Monitor FOX6 News and FOX6Now.com for updates on this developing story.