15-year-old boy in custody, charged with making threat against Homestead H.S.


MEQUON -- Mequon police arrested on Friday morning, January 22nd a 15-year-old boy in connection to a threat made on social media and directed at Homestead High school.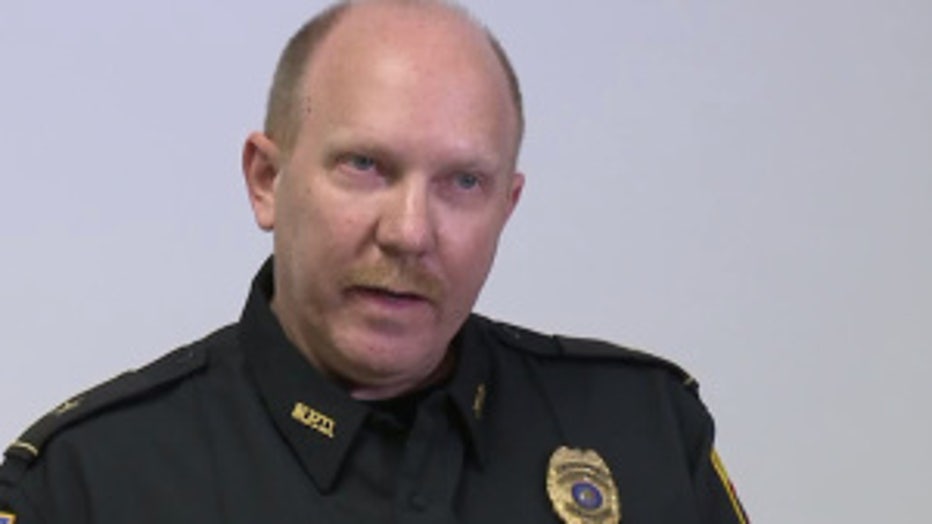 Mequon Police Chief Steve Graff


Mequon Police Chief Steve Graff spoke with Mequon-Thiensville Superintendent Demond Means in a news conference on Friday morning. Chief Graff indicated his department took the first report of the threat on student safety just after 4:30 p.m. on Thursday. The threat, Graff said, had been posted to a social media app.

Superintendent Means said the app was identified as "whatsgoodly." The app is location-based -- and allows users to ask questions and see what others think. The social post was traced with the cooperation of the app developer in California.

"It wasn't a question, it was a threat," said Superintendent Means. "And the emojis had a gun and two fire shots coming out of the gun -- and again it specified our high school and it specified a day."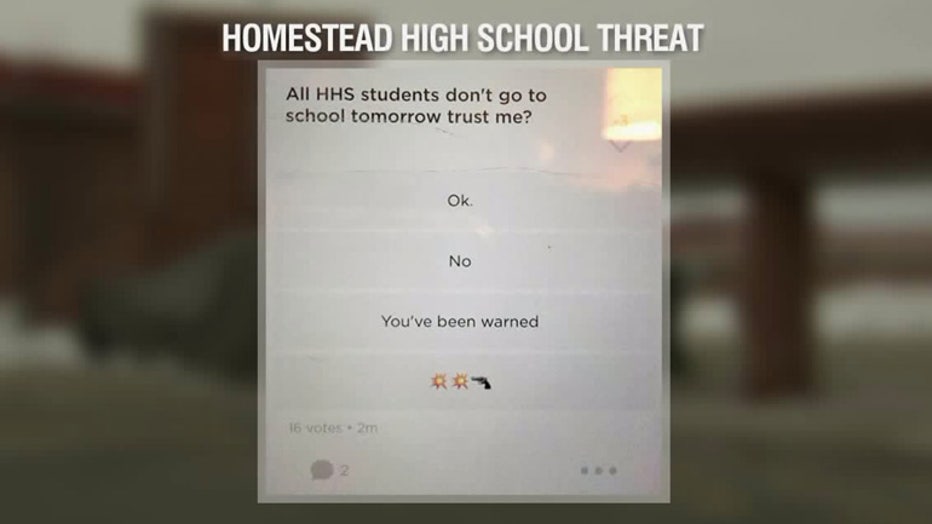 Shortly after 5 a.m. on Friday, Mequon police executed a search warrant at a Mequon home -- and about a half-hour later, a 15-year-old boy was taken into custody. Chief Graff said the teenager was acting alone -- and officials do not believe the boy was going to take any further action on his social media post.

The suspect has been charged with making a threat and unlawful use of a computerized communication system. He was placed into the custody of the juvenile justice system in a closed hearing. The boy is not only charged, the Mequon-Thiensville School District could expel him.




Mequon officials emphasized there is no further concern over safety for students, staff or the community in general. They also urged all students to be mindful of what they are downloading to their phones or computers.

"And a message to the kids out there who believe they can remain anonymous behind these type of apps -- you can't. Please be smart about how you use these apps or better yet don't even download them to begin with," said Chief Graff.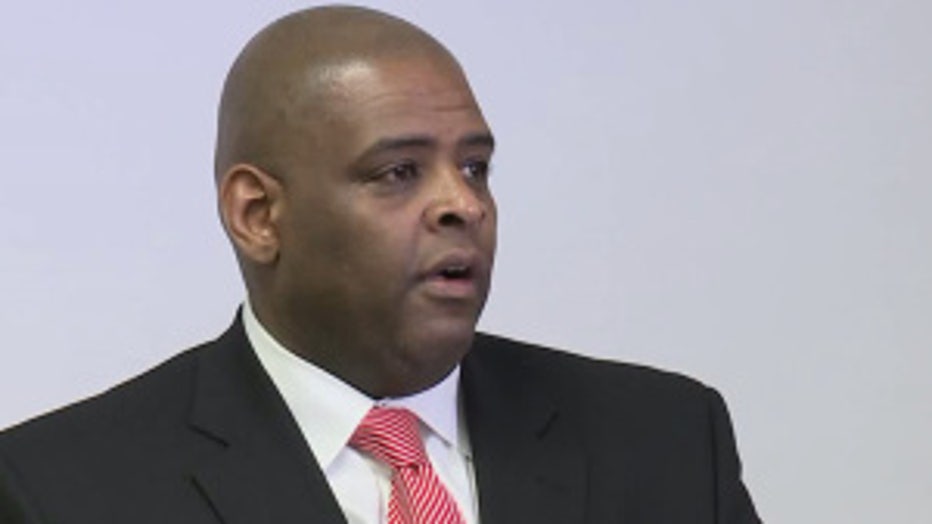 Mequon-Thiensville Superintedent Demond Means


"Families need to have conversations as to why Homestead High School didn't have school today, not only in our school district but across the region," said Superintedent Means.

Classes at Homestead High School were cancelled on Friday because of the threat. School district officials said the threat made was "specific to the high school" -- and later deleted.