15 families displaced by "aggressive" apartment fire in Greenfield


GREENFIELD (WITI) -- FOX6 News has learned 15 families have been displaced after an aggressive fire broke out at an apartment complex on Saturday afternoon, March 1st.

The fire broke out in the 7300 block of Southridge Drive in Greenfield.

The Greenfield Police Department posted an infrared image of the fire on Facebook: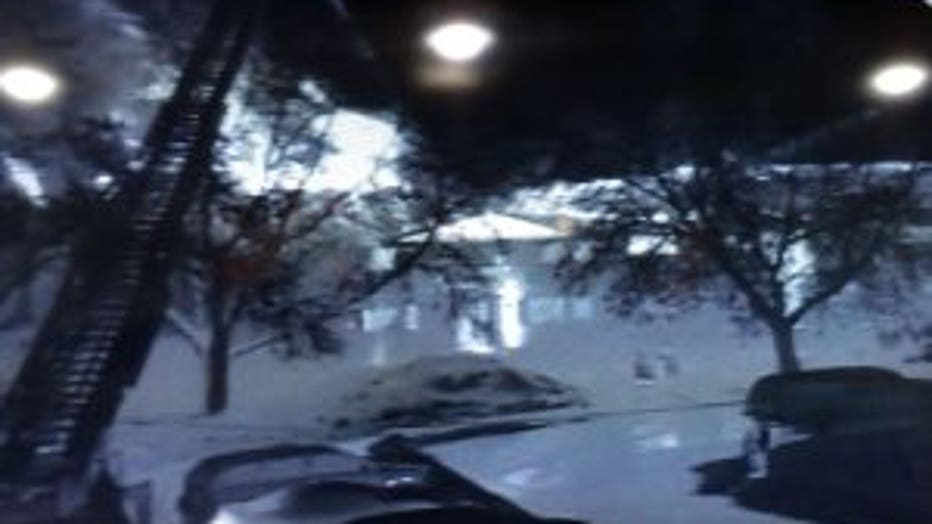 Infrared image of Greenfield apartment fire


We're told the fire started in the basement, but it is still too early to determine what sparked the blaze.

Stanley Segalle has lived in the building for about seven years.

"I was in bed, and I heard the alarms going off, and I jumped up and threw some clothes on and ran outside," Segalle said.

The call for the fire came in around 1:00 p.m. Saturday.

Francisco Flores drove by the scene Saturday afternoon, and captured cell phone video.

Greenfield Fire officials say the snow and the cold made for difficult firefighting conditions.

"Firefighters were literally frozen in their gear, so we had to rotate people in and out. We were using other apartment buildings as staging areas to try and keep firefighters warm -- and then at some point, firefighters got too iced up and we just released them and brought in fresh firefighters," Greenfield Fire Chief Jon Cohn said.

The American Red Cross was on scene to assist residents like Segalle -- who says he is planning to stay with family. He says he had renter's insurance, but says some of his neighbors did not.

"My neighbors were, you know, crying and everything that they've got stuff that can't be replaced -- pictures, things like that. They'll never get them back, so I feel bad for them, but like I said, at least everybody -- no human life was lost," Segalle said.

Greenfield Fire Chief Jon Cohn says all fire departments from Milwaukee County responded to this fire on Saturday. He says the weather was a factor in that response.

The American Red Cross says it is meeting with affected families.