Another week of declining mortgage rates fuels homebuyer demand:Freddie Mac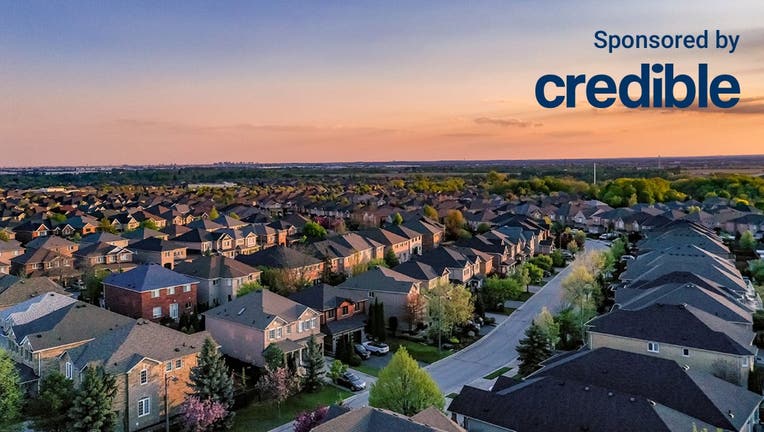 article
The housing market is emerging from its deep freeze with the aid of lower mortgage rates, according to Freddie Mac. 
The average rate for a 30-year fixed-rate mortgage fell to 6.13% for the week ending Jan. 26, according to Freddie Mac's Primary Mortgage Market Survey. This was a decrease from the previous week when it averaged 6.15% but remains significantly higher than last year when it was 3.55%.
The average rate for a 15-year mortgage was 5.17% last week, down from 5.28% the week before and up from 2.80% last year.  
Mortgage rates have now dropped for a few weeks in a row, helping to fuel buyer demand, according to Freddie Mac Chief Economist Sam Khater. 
"Mortgage rates continue to tick down and, as a result, home purchase demand is thawing from the months-long freeze that gripped the housing market," Khater said in a statement. "Potential homebuyers remain sensitive to changes in mortgage rates, but ample demand remains, fueled by first-time homebuyers." 
If you are looking to take advantage of lower mortgage rates by refinancing your mortgage loan or are ready to shop for the best rate on a loan, consider visiting an online mortgage broker like Credible to compare rates, choose your loan term and get preapproved with multiple lenders at once.
Tax refund would help many Americans pay for holiday spending: survey
Rates are likely to stabilize in the 6% to 7% range
Signs that inflation is softening are expected to help slow the pace of interest rate increases this year. Next week, the Federal Reserve is expected to raise rates by 25 basis points veering away from the more aggressive 75 basis points and 50 basis points rate hikes it undertook last year, according to Realtor.com Senior Economist George Ratiu. 
Mortgage rates will likely stay in the 6% to 7% range as the Fed continues to work toward a 2% inflation target, Ratiu said. At that range, with home prices still elevated, it has continued to create affordability challenges for many homebuyers. 
Yet, some have found that the current market dynamics have created opportunities.
"In addition to high costs, concerns about economic uncertainty also had many buyers pausing their purchasing decisions and led to fewer transactions," Ratiu said. "However, decreased competition may have presented opportunities for some first-time home buyers, whose share of purchases increased slightly to 31% in December 2022, compared to 28% in November."
If you are ready to shop for a mortgage loan or are considering refinancing your loan to take advantage of lower mortgage rates, you can use the Credible marketplace to help you compare interest rates from multiple mortgage lenders and get prequalified in minutes.
Home price gains slow to a two-year low: CoreLogic
Housing market shows signs of thawing, report says
Some buyers have been able to get rates as low as 5%, and some are opting for adjustable-rate mortgages to tap housing finance, according to a Redfin report. Others are negotiating concessions or successfully bidding for homes under the asking price.
The more favorable buyers' environment has helped boost the number of people contacting Redfin agents to start the homebuying process by 13 points and has resulted in an uptick in sales. 
"I've seen more homes go under contract this month than in the entire fourth quarter. Listings that were stagnant in November and December are suddenly getting one to two offers," Redfin agent Angela Langonea said in a statement. "I'm getting texts and emails from prospective buyers now that the new year is in full swing and the holidays are behind us."
"Mortgage rates aren't stopping people as much as they were at the end of 2022 now that they're down from their peak and sellers are more willing to negotiate," Langonea continued. "Some buyers are having luck winning a home for under asking price, especially if it has been on the market for several weeks, but those days may be numbered."
If you are ready to shop for a mortgage loan, you can use the Credible marketplace to compare rates and lenders and get a mortgage preapproval letter in minutes.
Have a finance-related question, but don't know who to ask? Email The Credible Money Expert at moneyexpert@credible.com and your question might be answered by Credible in our Money Expert column.