"Players feed off the energy:" Men. Falls HS student cheering section gets a whole lot louder


MENOMONEE FALLS -- Menomonee Falls High School is creating a winning attitude on field and courts, but also in the stands. They've found a fun way to teach sportsmanship and their work is being recognized around the state.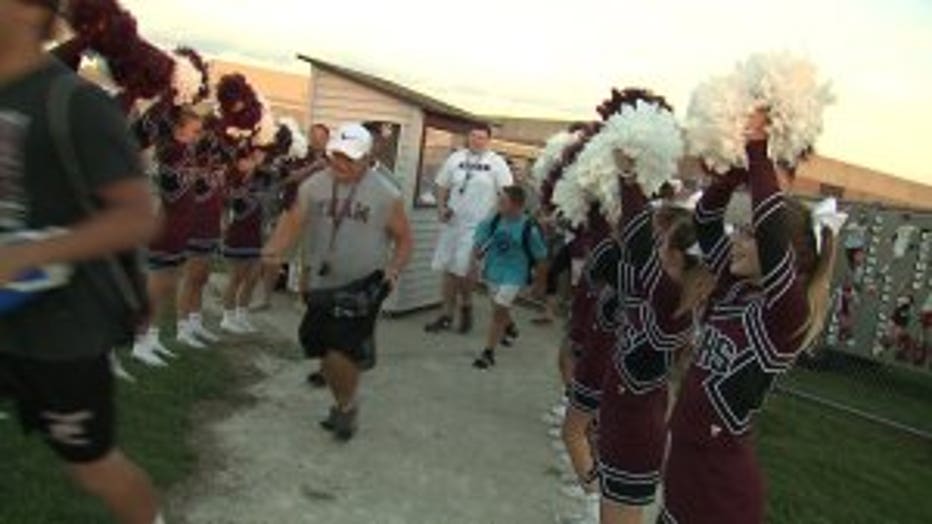 Menomonee Falls High School


Controlled chaos before classes even started -- that's the atmosphere at Menomonee Falls High School. With it comes food, camaraderie and impending excitement.

"Let's get this party started. Welcome to Fan Boot Camp 2016," said Menomonee Falls High School Athletic Director, Ryan Anderson.

These are all things Falls Athletic Director Ryan Anderson, wants out of his student section during sporting events throughout the school year.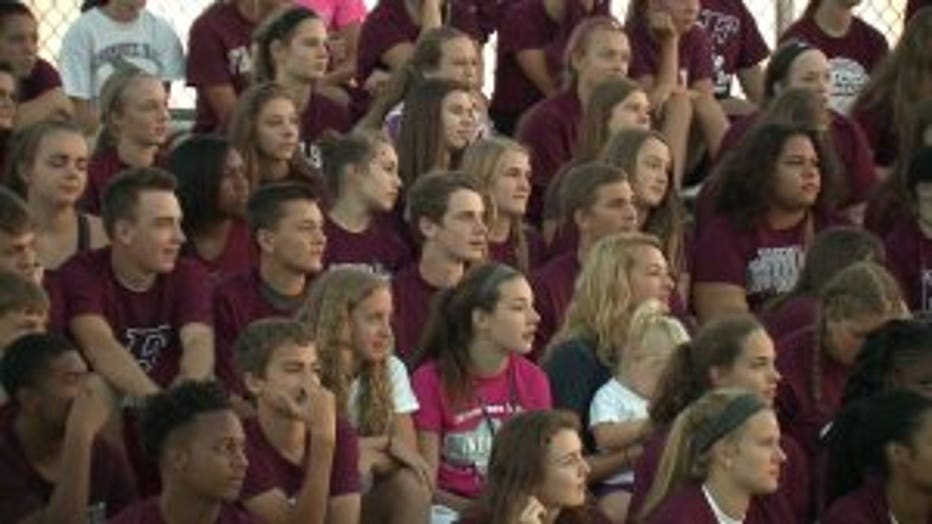 Menomonee Falls High School


"Let's do it, this is your night to get everybody involved in the student section all year long," said Anderson.

And so begins the fourth year of Fan Boot Camp.

While it's a fun way for students to kick off the beginning of school, it was created out of necessity.

"We started as the worst student section in the state according to WIAA at state volleyball," said Anderson.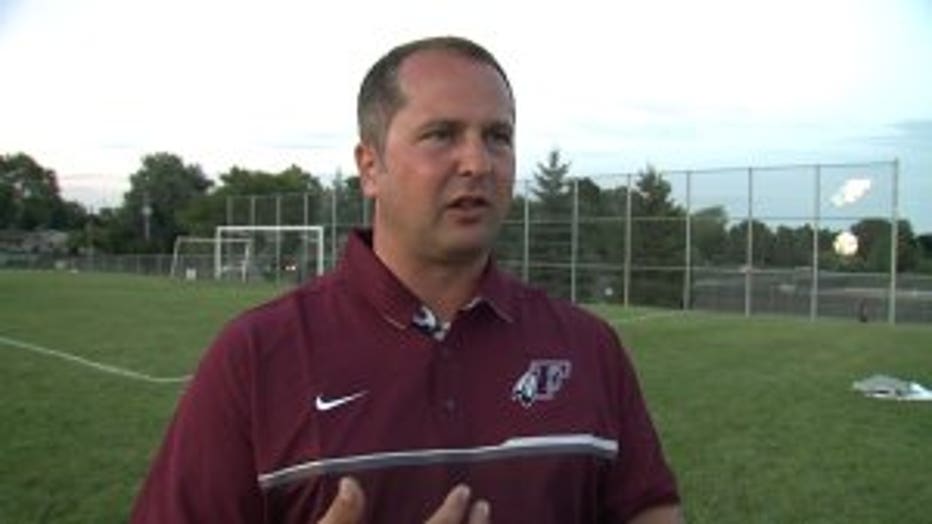 That served as a wake-up call to educate the fan base.

What is obvious to some, isn't always realized by the entire student body. Therefore Anderson uses the camp to clear up any confusion.

"We don't go after individuals by number, or hair color, or body characteristics; we don't want to do that, we don't want to isolate one player," said Anderson.

While the goal is to become positive fans cheering on their team, the process has also become fun.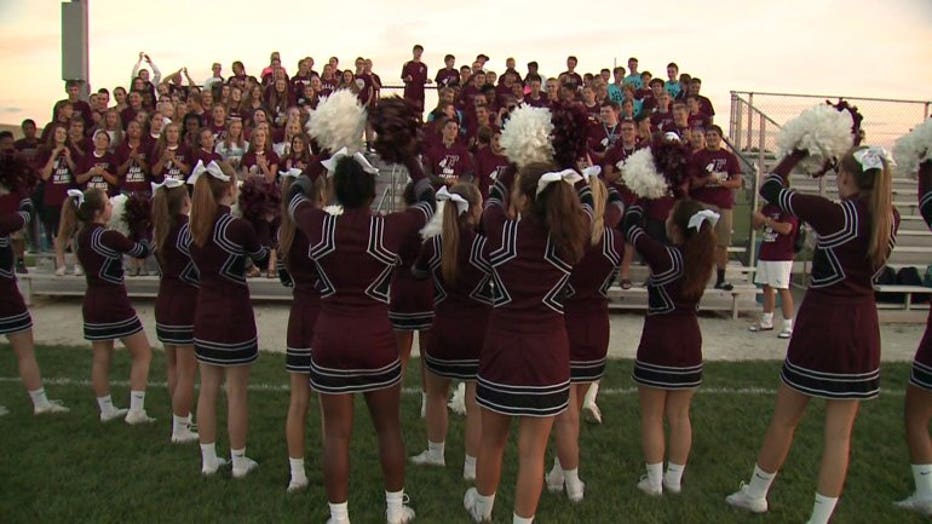 Menomonee Falls High School


"We've won three consecutive state titles in sportsmanship -- give yourself a round of applause(cheers)," said Anderson.

The responsibility doesn't solely lie with Anderson, as he gets plenty of help from the school's coaches. In the end, it's the students who take the ownership of sportsmanship.

"We need to decide who our leaders are this year and who the captains are for the student section," said Anderson.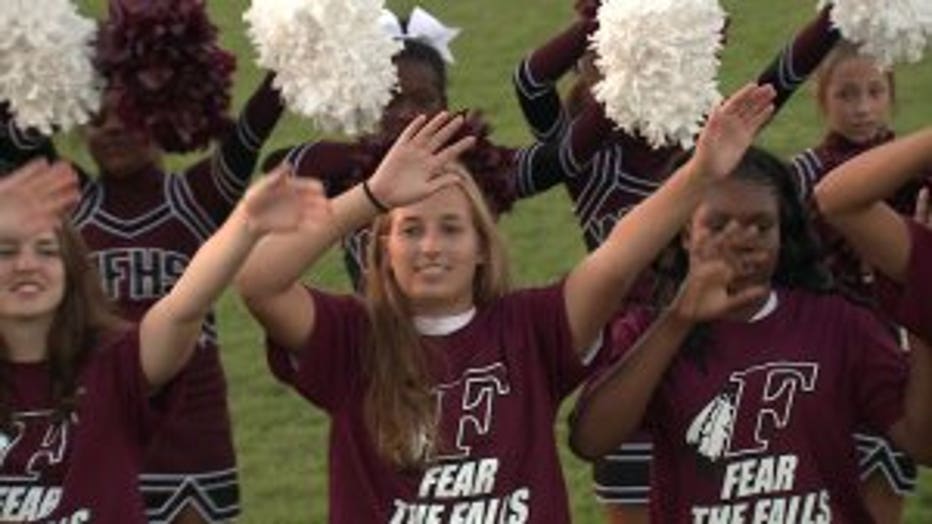 Menomonee Falls High School


Cheer section leaders are nominated by their peers. Then it's their turn to step up and get the crowd going in a positive way.

After a quick vote by coaches, four students are given the title of "student cheer section leaders," who will meet with the athletic director before games.

It's something senior Mike Marron is excited to take on.

"I play football so I know I'm going to need to be there for basketball season and be loud. Last year in our student section, we were loud but we could have been louder in games. Our players feed off the energy," said Marron.

For David Koier, another senior, it's about taking on a helping role.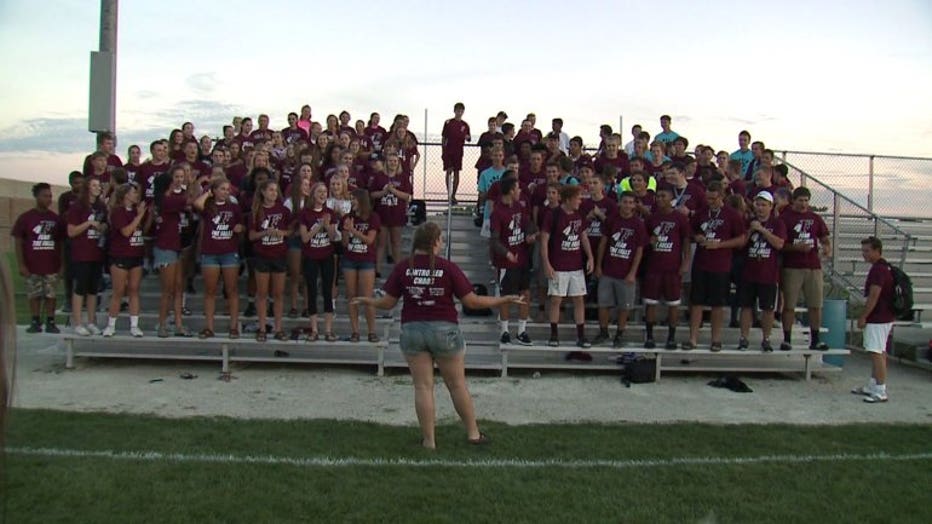 Menomonee Falls High School


"I want to get that student section behind those teams and just kind of help them perform better because I know all the teams, at least in football, we feed off the student section's energy. I want to get that energy flowing," said Koier.

It's the emotion of the moment that fires up senior Jake Sutherland.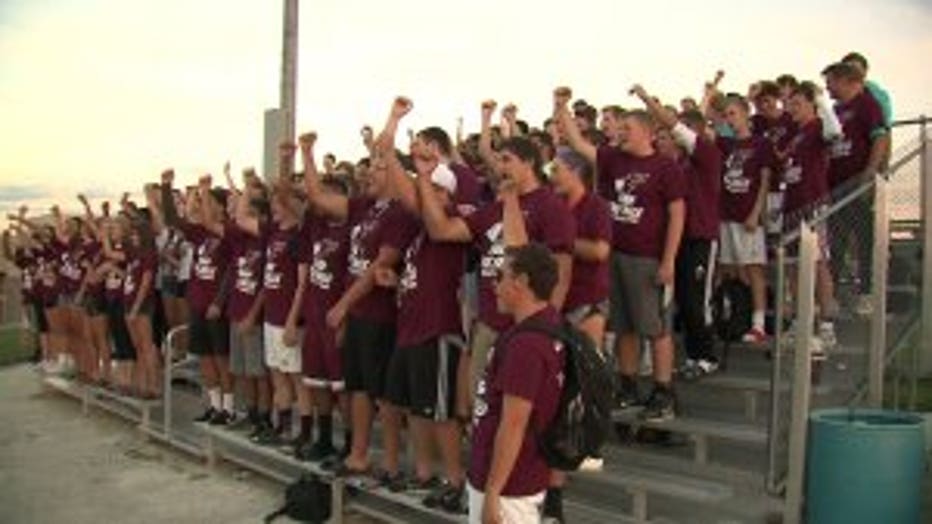 Menomonee Falls High School


"I like to get the team riled up. Our Falls team, whatever they're playing like to give them energy and have the crowd bring energy so we play better," said Sutherland.

One of the perks of being a student cheer section leader, is that you get a pass that allows you to go free to every game for every sport -- home or away.