Bo Ryan discusses decision to retire, excitement for 15th and final season as Badgers head coach


MADISON -- Wisconsin Badgers head men's basketball coach Bo Ryan made a surprising announcement on Monday, June 29th. He plans to retire after next season.

Ryan says he considered retiring after the Badgers lost in the national championship game to Duke, but athletic director Barry Alvarez told him to take some time to think about it.

After mulling his future for a few months, the 67-year-old Ryan says he has decided to coach one more season. He also says he hopes longtime assistant Greg Gard will be chosen to replace him.

Ryan talked about his decision during a news conference on Tuesday, June 30th.

As intense as he is on the sidelines, Ryan can be as laid back and funny as anybody in the business. Case in point: He walked up to the media gathered for his news conference on Tuesday using a cane -- a joking reference to rumors that Ryan made his decision for health reasons.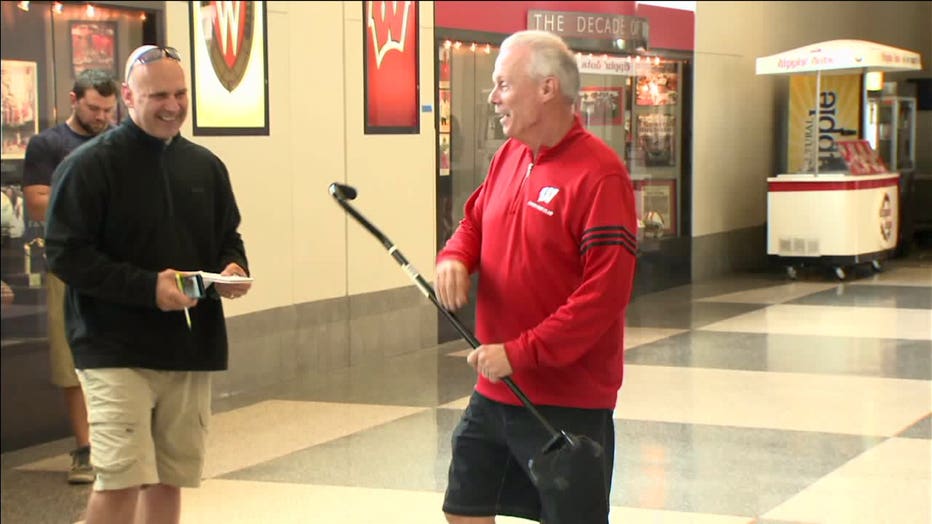 Bo Ryan walks into news conference discussing retirement using a cane


Ryan seems as fit as a fiddle, which is good, because he has no intention of breezing through his 15th and final season as head coach of the Wisconsin Badgers men's basketball team -- especially after losing the core of his Final Four team, including Frank Kaminsky and Sam Dekker, who recently heard their names called during the 2015 NBA Draft. Kaminsky will play for the Charlotte Hornets. Dekker -- for the Houston Rockets.

As for Ryan -- he says he's excited for his final season.

"This is not some swan song that I'm gonna coast and come in here and coach. No, no. This group right here, especially after watching the first two workouts, I think they need us. I think they need the coaches and as much experience as they can get. We are not very, I won't use the term good, but we are not a seasoned team by any means," Ryan said.

Ryan has coached the Badgers for 14 years. He led them to the Final Four in each of the past two seasons.

Ryan's most recent team was his most successful. Wisconsin won 36 games and lost only four.