Wanted: MCSO seeks 24-year-old suspect after shooting on I-43 between Hampton and Capitol


MILWAUKEE -- Officials with the Milwaukee County Sheriff's Office have released a photo of a man wanted in connection with the shooting on I-43 Friday, September 29th.

The suspect is 24-year-old Jonathan Perez-Perez, who stands 5'10" tall and weighs 150 pounds. MCSO officials have released a booking photo from February of 2012 in an effort to locate him.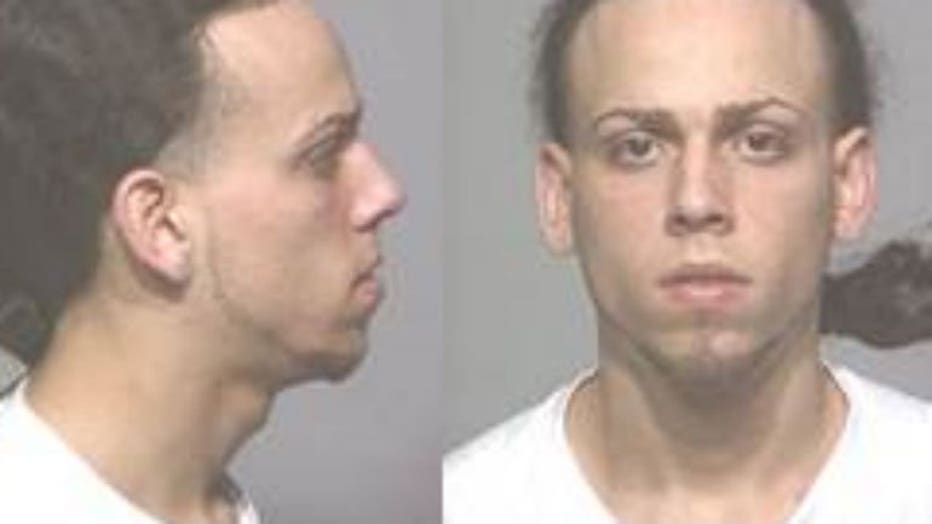 Anyone with information as to his whereabouts is asked to contact the county communications center at 414-278-4788.

On Friday, at about 4:50 p.m., deputies responded to a call about a shooting on I-43 southbound between Hampton and Capitol Drive.  One man was shot and transported to the hospital for treatment of injuries not believed to be life-threatening.  The southbound freeway was shut down between Silver Spring and North Avenue for about three-and-a-half hours while deputies canvassed the freeway for evidence.

"Our investigators will pursue this subject and ensure that he is held accountable for his reckless behavior that endangered the lives of those on the freeway," Acting Sheriff Richard Schmidt said in a news release.

PHOTO GALLERY



Meanwhile, this incident has inspired some who live in the area where it happened to take some action.

"I thought it was crazy. There's really nothing for these kids to do. When I was growing up, there was always something to do," Derek Ready said.

Ready said he is in the process of launching a year-round youth basketball program.

"I'm trying to start something so we can get these kids into something they can be in year-round," Ready said.

This was the second shooting of its kind in the same week. On Monday, the scene was at I-43 near the Marquette Interchange, where deputies investigated a report of shots fired on the freeway.

Monitor FOX6 News and FOX6Now.com for updates.