Utility worker seriously hurt after being struck by suspected drunk driver near 6th and State


MILWAUKEE -- A utility worker was seriously hurt on Thursday night, Feb. 20 after being struck by a vehicle near 6th and State. It happened around 10:50 p.m. Milwaukee police say the crash was preventable because the driver should not have been behind the wheel.

According to police, a 35-year-old utility worker was working in the roadway near his work vehicle, which had warning lights on in full operation, when he was struck by a vehicle traveling southbound on 6th Street, pinning him against another vehicle.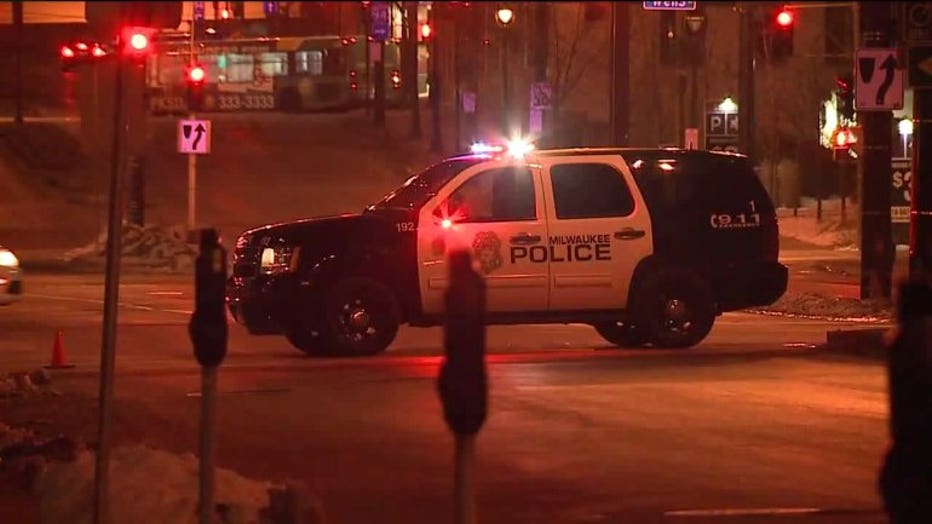 Crash near 6th and State in Milwaukee


The utility worker suffered serious injuries to both of his legs and was taken to a hospital for treatment of his injuries.


"I believe he is surviving. Last we heard he was in surgery," said Milwaukee Alderman Bob Bauman.

For Alderman Bauman. who represents the neighborhood where the crash happened, this is frustrating.

"We are ultimately dealing with personal behavior and people choosing whether to drink or drive," Bauman said. "It's pretty hard to stop them preemptively so we have to clean up the messes after the fact."


Crash near 6th and State in Milwaukee


The driver, a 39-year-old Milwaukee man, was also transported to the hospital for minor injuries. The driver did stay on the scene. The driver was arrested for operating an auto after revocation and operating a motor vehicle while under the influence of an intoxicant. He could be charged in the coming days.

Reckless driving task force

Crashes like this one have become common in Milwaukee. In fact, the Milwaukee Common Council put together a reckless driving task force to come up with solutions. The group has been meeting for ten months. Their report to the full council is due by the end of February.