Two hurt, one seriously, after collision between SUV, car on Dodge County highway
DODGE COUNTY -- Two men were hurt in a collision between a car and SUV on US 151 in Dodge County on Wednesday afternoon, August 12th.

Officials with the Dodge County Sheriff's Office say just before 1 p.m. an 87-year-old Nashotah man driving a car was slowing to make a left turn at the median crossover on US 151 in the Township of Calamus. Investigators say a 47-year-old driver from Kewaskum driving an SUV failed to slow for the car -- and both vehicles collided.

The 87-year-old man was severely injured, taken to Beaver Dam Hospital and then later flown to UW Hospital in Madison. The 47-year-old driver suffered minor injuries in the wreck -- and did not require treatment at a hospital.

Officials say there were no passengers in either vehicle -- and the crash remains under investigation.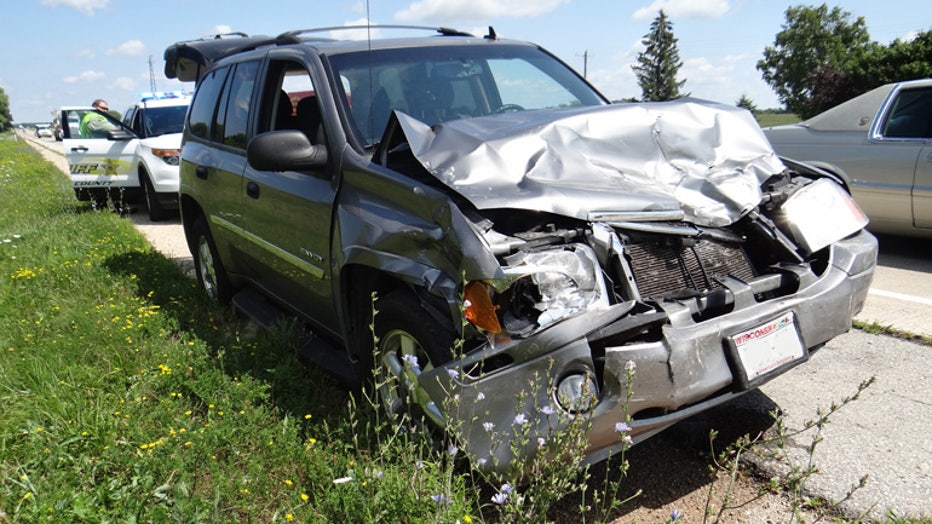 SUV involved in Dodge County collision