Sheboygan man accused of driving impaired with a 14-year-old boy in his vehicle
SHEBOYGAN COUNTY (WITI) -- A 36-year-old Sheboygan man has been charged -- accused of driving impaired with a child in his vehicle.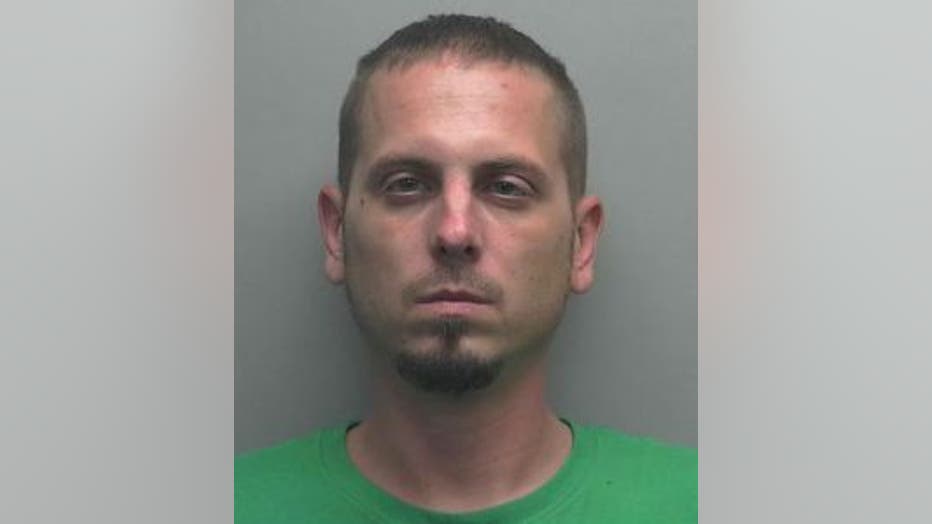 Jason Des Jardins has been charged with his fourth OWI, with a minor child in the vehicle, and operating a motor vehicle while revoked, first offense -- for an incident that occurred on Tuesday, September 9th.

A Sheboygan County Sheriff's deputy, just before 5:30 p.m. on Tuesday, was dispatched to the scene of a two-vehicle crash, occurring on State Highway 42 near Vanguard Drive in the Town of Sheboygan.

The criminal complaint filed against Des Jardins says a Sheriff's deputy made contact with a female driver, who said she was headed westbound on State Highway 42 -- going through the roundabout at Vanguard Drive when Des Jardins merged into her -- causing damage to the rear passenger side of her vehicle.

The complaint says Des Jardins had difficulty getting his driver's license out of his vehicle, and his eyes appeared to be half open, and glazed over. The complaint says Des Jardins speech was slow and slurred, and he was having extreme difficulty standing -- swaying frontwards and backwards.

Des Jardins told the deputy he hadn't had anything to drink that day, according to the complaint -- but he did admit to taking a sleeping pill, and another pill that he had difficulty naming.

The deputy informed Des Jardins that he appeared to be too impaired to safely operate a motor vehicle -- saying he wanted to perform field sobriety tests.

The complaint says as Des Jardins was escorted to the squad car, the deputy had to steady him -- and he nearly fell over.

The complaint says Des Jardins performed poorly in field sobriety tests, and was then taken into custody for operating a motor vehicle while intoxicated.

The deputy then learned of a 14-year-old boy inside Des Jardins' vehicle.

The complaint says Des Jardins agreed to a blood draw, and was taken to the hospital so that his blood could be drawn. The results of that blood draw haven't been released.

A DOT check of Des Jardins' driving status confirmed that his driving privileges were revoked at the time of the incident on September 9th, and he had three previous OWI convictions from incidents occurring in March 2014, April 2012, and May 2012.