Sheared in half: Retired dispatcher killed in 3-vehicle crash in Racine County
RACINE COUNTY -- A retired Racine County dispatcher was killed and two others transported to the hospital following a three-vehicle crash in Racine County Thursday night, Feb. 20. It happened near State Highway 11 and Cozy Acres Road.

Mount Pleasant police responded to the scene around 10:45 p.m. Upon arrival, officers located a driver trapped in a Mazda. She was extracted and transported to Froedtert Trauma Center in Milwaukee with serious injuries that were not life-threatening.

Officers then located a Honda that was split in half and began a search for the driver.

The third vehicle, a Dodge, had major front-end damage and the driver was located and treated at Ascension Hospital for minor injuries. Her two passengers were treated by South Shore fire officials and released.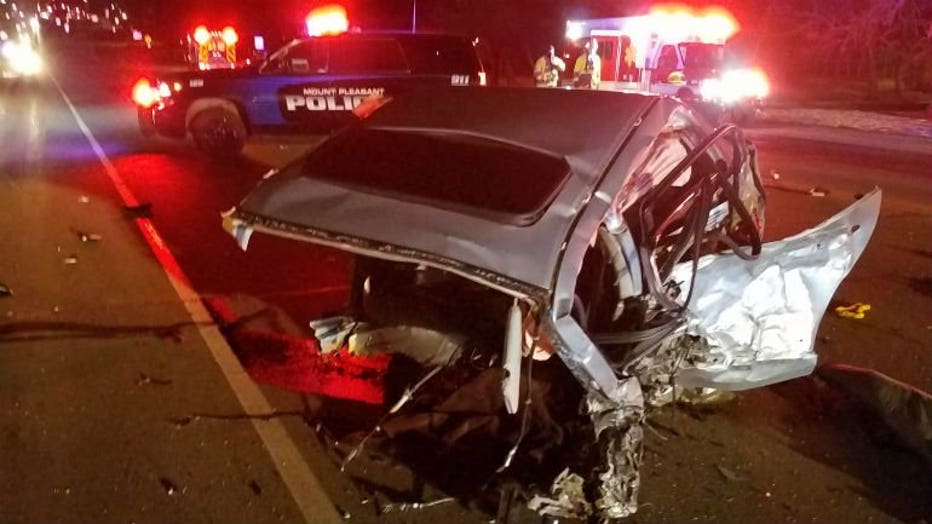 Officers began investigating and discovered the driver of the Honda under the Dodge, deceased. She was identified as Jennifer Campeau, 47, of Racine. Mount Pleasant police confirmed she was a dispatcher with the Racine County Communications Center.

It was determined that the Honda was traveling eastbound and crossed over into the westbound lane and then sideswiped the Mazda.  The Honda then lost control and was sheared in half by the Dodge, also heading westbound.

The Wisconsin State Patrol was contacted to conduct a crash reconstruction of the scene due to the severity of the injuries and the fatality.