Racine man accused of waterboarding woman, faces multiple criminal charges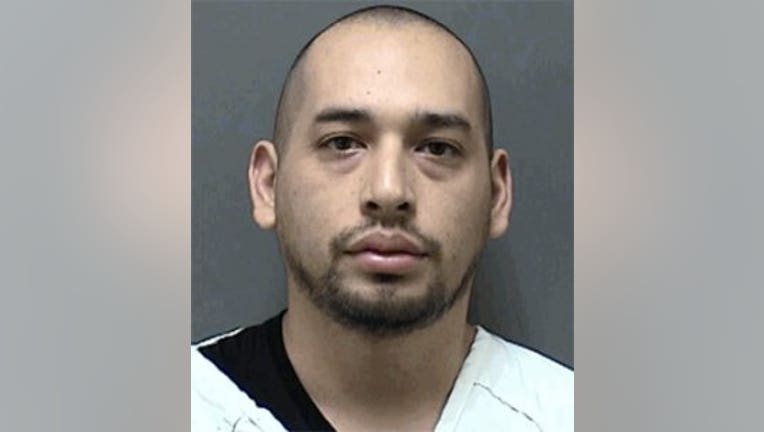 RACINE COUNTY -- 29-year-old Michael Martinez of Racine is accused of waterboarding a woman. Now, Martinez faces the following criminal charges:


According to a criminal complaint, the alleged incident happened late on Sunday, August 14th. The complaint indicates Martinez had, throughout that day, attempted to get the alleged victim in this case to his house. He apparently called and texted her cell phone multiple times throughout the day -- and even called her place of employment to speak with her. Martinez wanted the woman to come by his place -- "saying that he had food at the house for her and to just come over." The woman told police she arrived around 11:30 p.m.

Once at Martinez's house, the complaint says he accused her of going to the movies with a man last year when he was incarcerated. The woman denied this. But according to the complaint, Martinez refused to  believe her.

The complaint says the woman told Martinez "she didn't know what he was talking about -- and at one point, Martinez said: "We can do this the easy way or the hard way." When the woman continued to say she didn't know what he was talking about, Martinez said: "I guess we're gonna do this the hard way."

The complaint then indicates Martinez "grabbed a cloth belt from a pile and proceeded to forcibly tie her hands together behind her back." He apparently then forced the woman into the bathroom. At that point, the complaint indicates, Martinez covered the woman's face with a towel and poured water over her face. The complaint says the woman "felt like she was drowning." The woman apparently begged Martinez to stop.

The complaint says the woman "realized that she was going to have to make up a story and tell Michael what he wanted to hear so that he would stop torturing her with the water." So that is what she apparently did. Then when he wanted to have sex with the woman and she did not want to, the complaint alleges he threatened her saying, "'well, we can do this again and gestured towards the bathroom."

The most serious of the charges against Martinez, second-degree sexual assault, comes with a maximum penalty of 40 years in prison and $100,000 in fines.

Martinez made his initial appearance in court in this case on Wednesday, August 24th. Probable cause was found for further proceedings in this case. Cash bond was set at $100,000. A preliminary hearing was scheduled for August 31st.