MFD rescues federally-licensed "bird bander" dangling from tree after mishap in McKinley Park


MILWAUKEE -- The Milwaukee Fire Department's Heavy Urban Rescue (HURT) Team on Sunday, June 19th was dispatched to the area near McKinley Marina following an incident involving a federally-licensed "bird bander" who was dangling from a tree.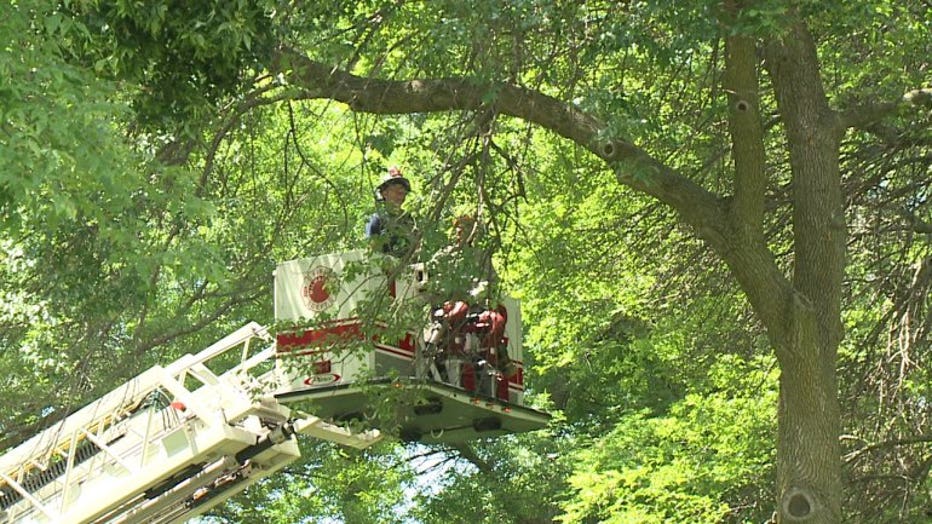 "We came out to celebrate Father`s Day for my dad and my husband," Nyoka Green said.

But just as they set up their chairs and grill...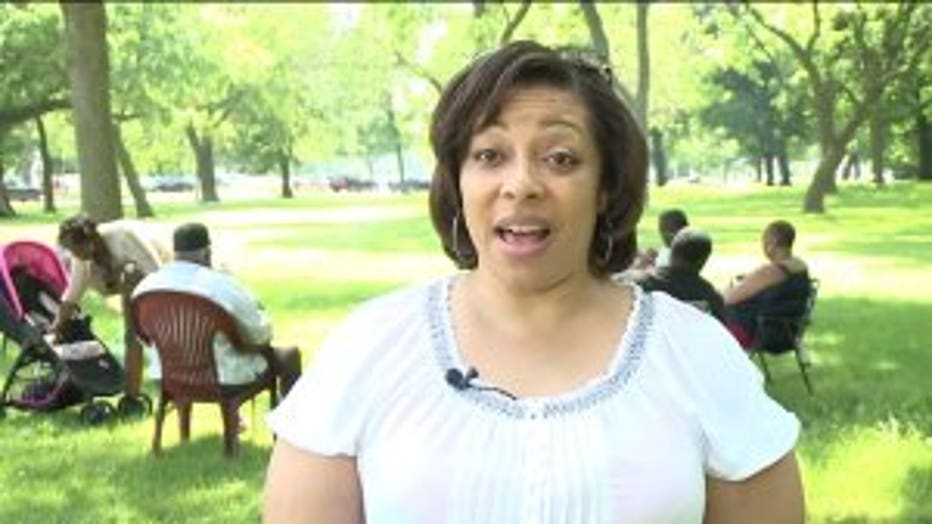 "We saw legs dangling from a tree in a pair of boots," Green said.

Another passerby called 911 as it quickly became clear that someone was stuck in the tree.

"He started shouting 'help, help, help,'" Green said.

According to Milwaukee Fire Department Deputy Chief Sean Slowey, the man working to band some Coopers Hawks on Sunday has been doing this for 30-some years -- banding the protected birds of prey so they can be tracked.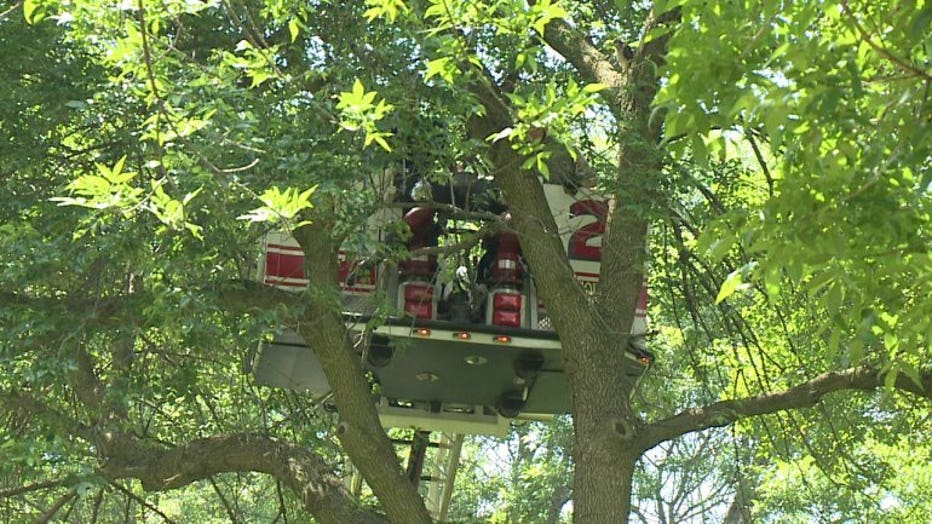 On Sunday afternoon, the man was attempting to band four Coopers Hawks fledglings in their nest in a tree in McKinley Park.

"When he went up to the nest, the four fledgling Cooper Hawks were old enough that they jumped out of the nest and took off," Slowey said.

Slowey said it appears the man got spooked and lost his footing when the birds took off.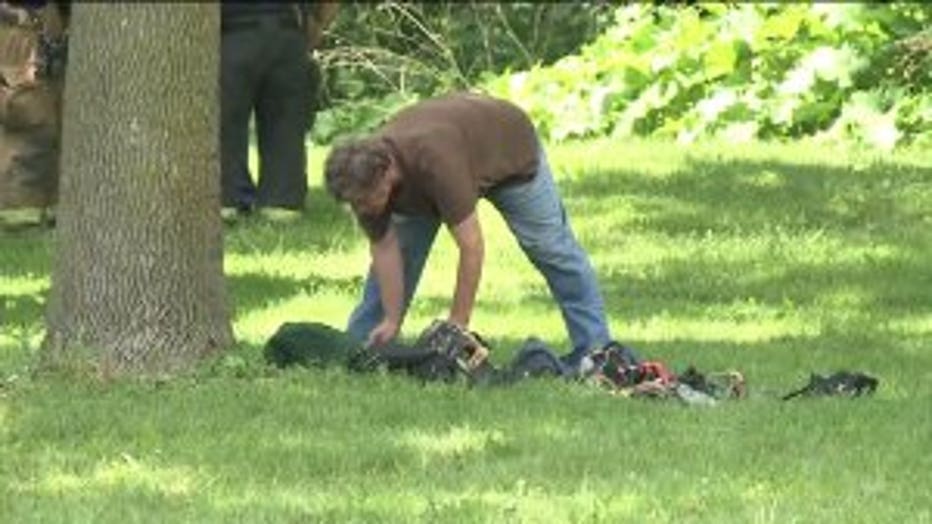 MFD HURT Team rescues bird bander at McKinley Park


"He fell off the branch and was hanging by his safety harness," Slowey said.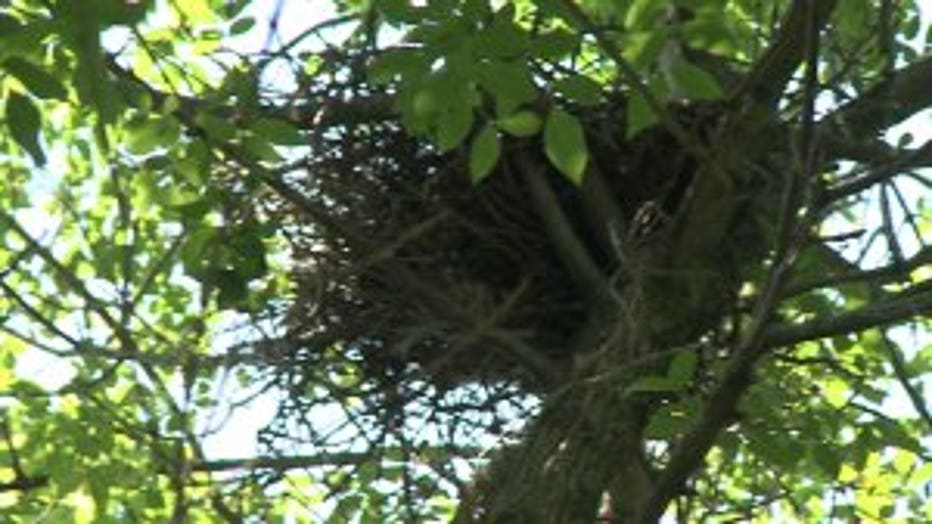 Coopers Hawk nest at Lake Park


The man working to band the birds was dangling from the tree for at least 45 minutes, according to witnesses. He was 40 feet in the air, with two of the hawks in his bag.

"There was something on his back weighing him down -- which we now know that was a backpack," Green said.

Fire officials rescued him -- extending a ladder up to the tree, cutting his harness, and then lowering him to the ground. He was checked out by paramedics at the scene and wasn't hurt. He refused transport to the hospital.

"He wasn`t looking too good when we got him down.  His harness was restricting his breathing," Slowey said.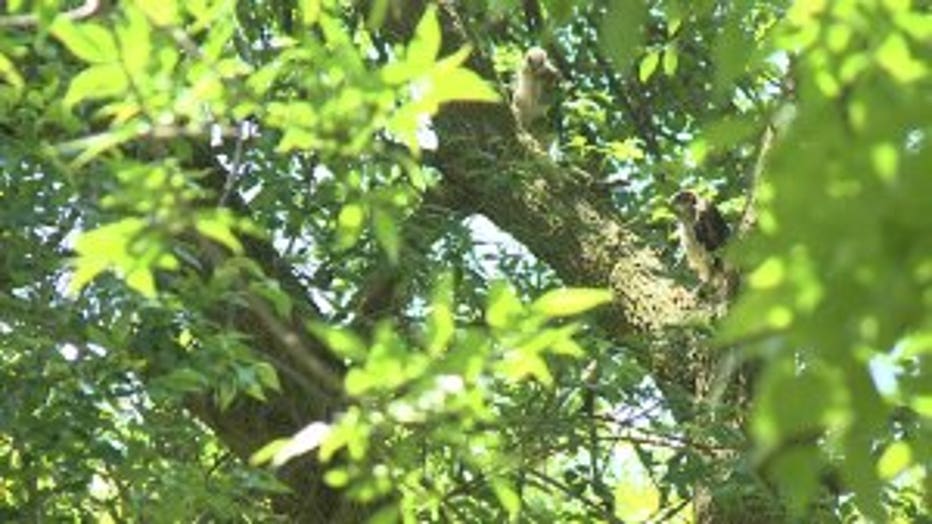 Coopers Hawks at Lake Park


Officials with the Wisconsin Humane Society were called out to the scene, and a decision was made to wet down the two baby birds that had been banded and recovered by the bird bander, and then place them back into their nest. According to Chief Slowey, the hope was that the birds' parents would return to the nest and continue to care for their offspring. The birds were wetted down so that they would not fly from their nest.

"The mom, the mama bird was in another tree.  She was just watching.  Sitting there watching," Green said.

The mother eventually returned to the nest.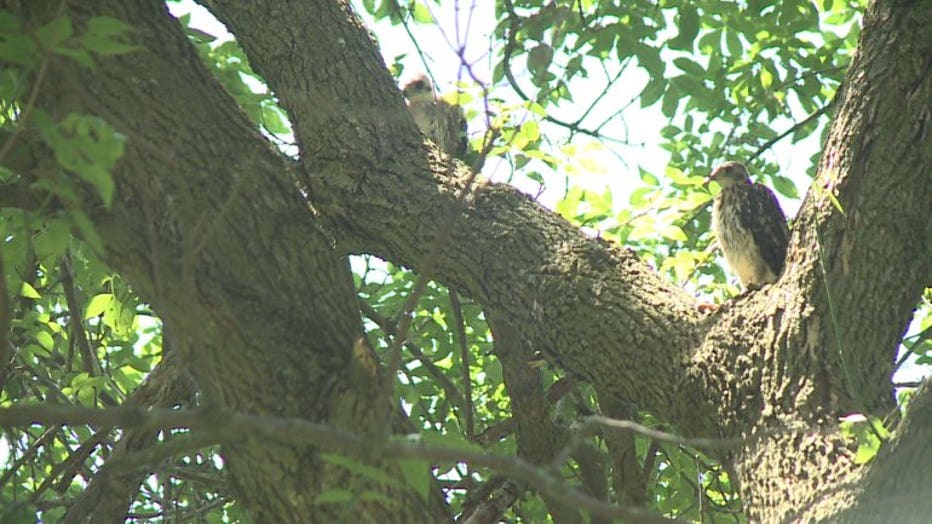 Coopers Hawks at Lake Park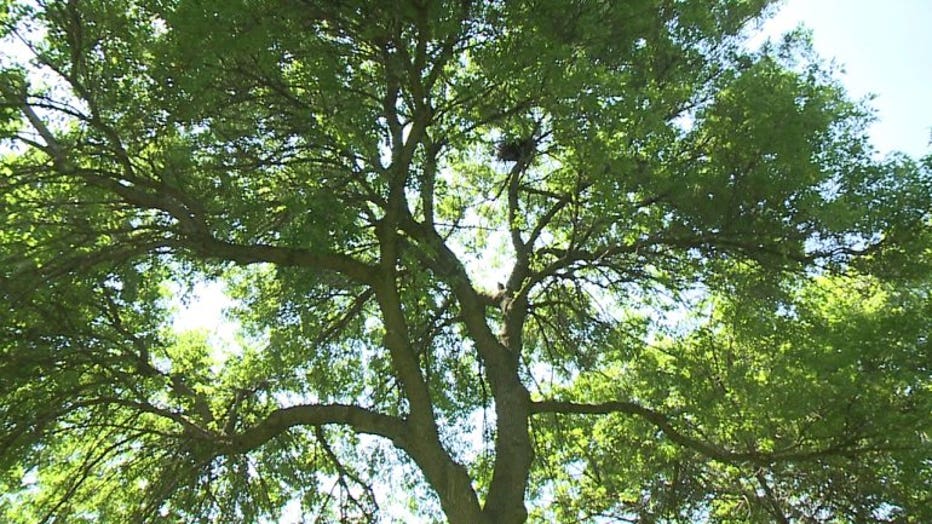 Chief Slowey said Sunday's incident was a first for him.

"In 36 years, this is the first time I've had to cut a federally-licensed bander out of a tree and put hawks back up in the tree," Slowey said.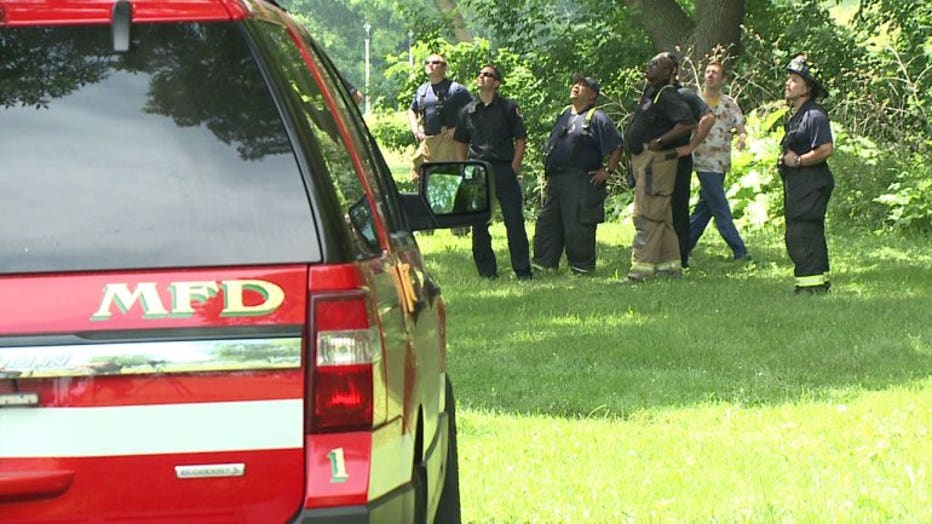 Monitor FOX6 News and FOX6Now.com for updates on this developing story.