Medical examiner identifies woman killed in hit-and-run; man arrested
MILWAUKEE -- The Milwaukee County medical examiner on Tuesday, March 3 positively identified the 36-year-old woman struck by a hit-and-run driver and killed near 1st Street and Chase Avenue on Sunday, March 1. She was identified as Sandra Skenandore. Police on Tuesday afternoon announced the arrest of a 27-year-old Milwaukee man.

The medical examiner said Skenandore suffered multiple traumatic injuries in the crash.

According to the medical examiner's report, Skenandore was attempting to cross the street at an unmarked croswalk when she was struck -- walking from west to east. The report noted Skenandore was a part of the homeless community that resides under the bridge where she was crossing. She was trying to meet members of a homeless ministry that comes to the area at a designated time to hand out items to those in need.

The report noted individuals involved with the homeless ministry witnessed the crash in the posted 30 miles per hour zone.

Skenandore was pronounced dead at the scene.

The medical examiner's report noted Skenandore had nine children, and a history of mental illness, drug, and alcohol issues.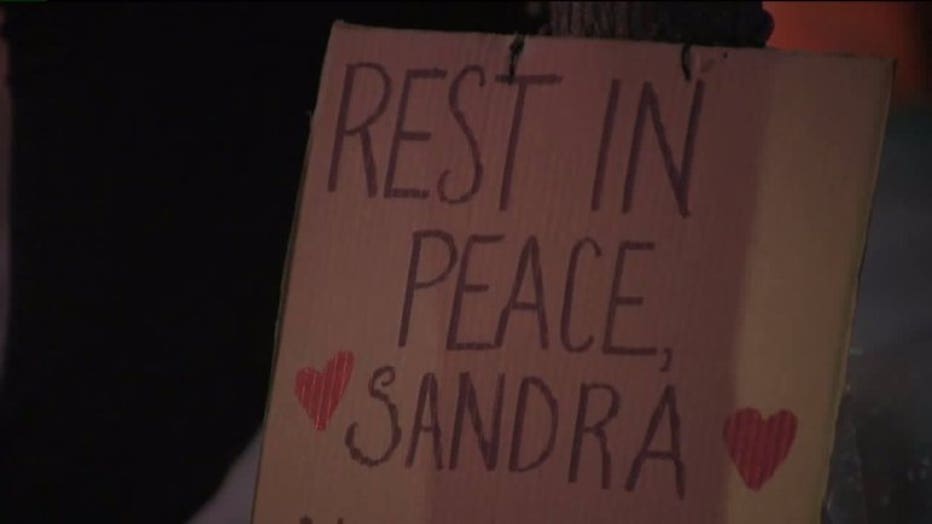 Striking vehicle recovered

Earlier Tuesday, Milwaukee police announced the vehicle wanted in connection to this incident was recovered.

The vehicle was located around 5:30 a.m. near 55th Street and Hampton Avenue.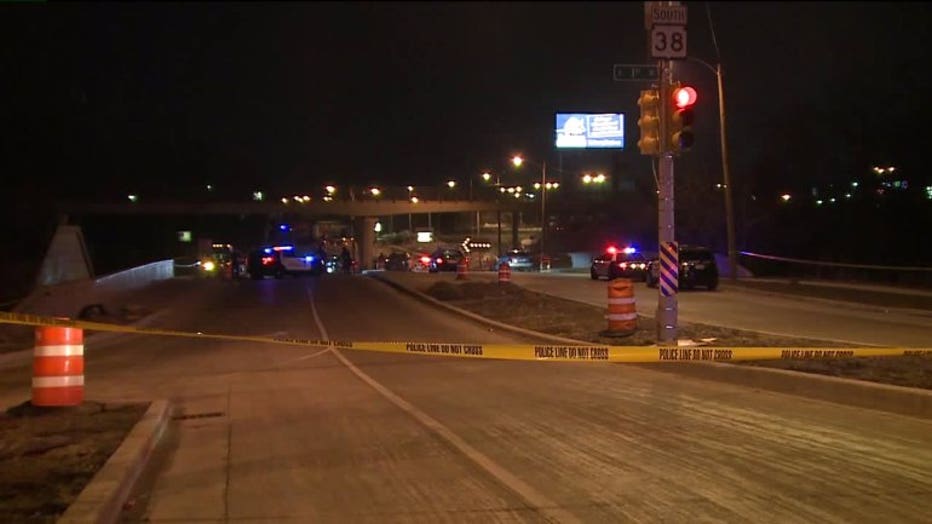 MPD recovers vehicle involved in fatal hit-and-run
Vigil for Sandra

FOX6 News on Monday night spoke with members of Street Angels Inc. Milwaukee Outreach at a vigil for Skenandore.

"Losses like this are unnecessary, but we just know that there was another purpose for her right now, and that's what she's doing," said a loved one.



"She was a fun-loving person," said Dan Grellinger, Street Angels board member and Outreach Team member. "She always made sure others had a meal, others were awake to come up and get a meal."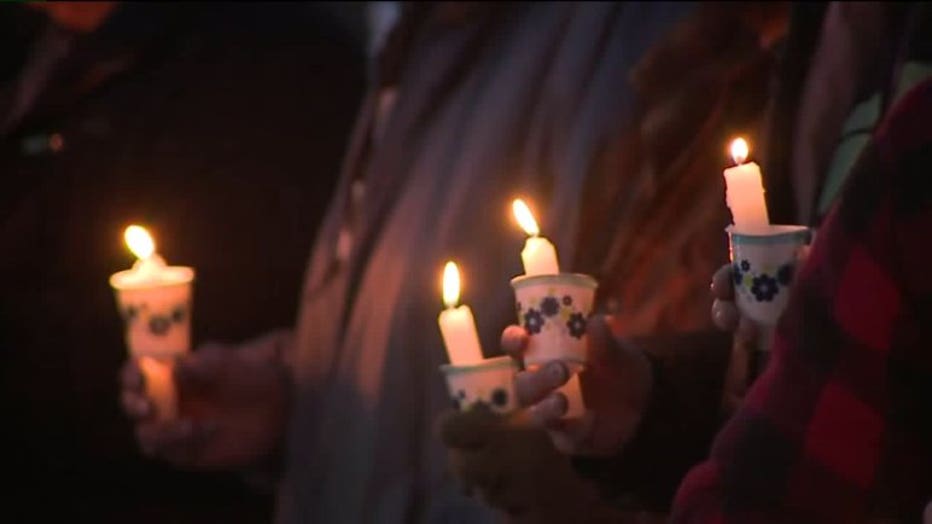 "Last night was a hard night," said Grellinger. "Sandra was coming across the street to get to us, and she was hit by a motorist."

"She did not deserve that," said Shelly Sarasin with Street Angels. "Nobody should have seen that. It should never have happened, and to just turn themselves in because her life mattered, and we're hurting."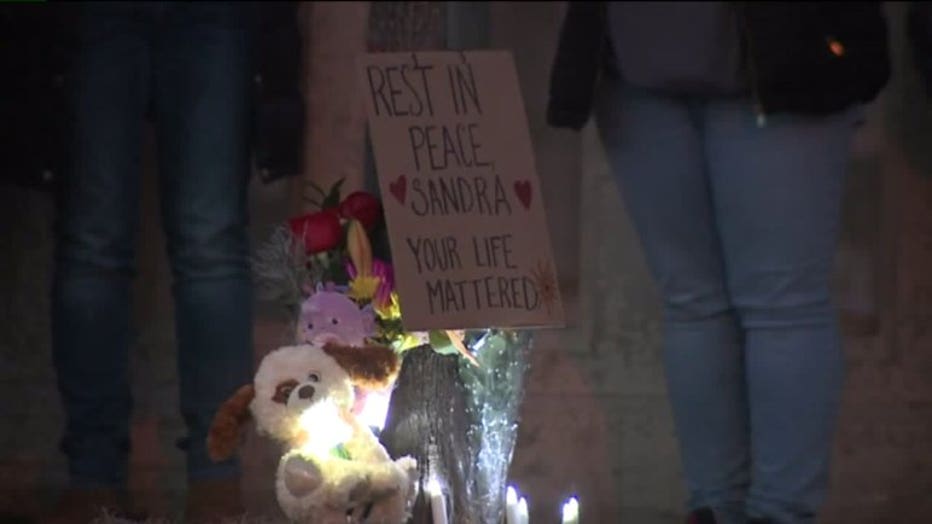 If anyone has any information regarding this incident, please call Milwaukee police at 414-935-7360 or Milwaukee Crime Stoppers at 414-224-TIPS. MPD would also like to thank our media partners for sharing this information with the public.