"It's sad:" West Allis police work to capture graffiti suspect caught on camera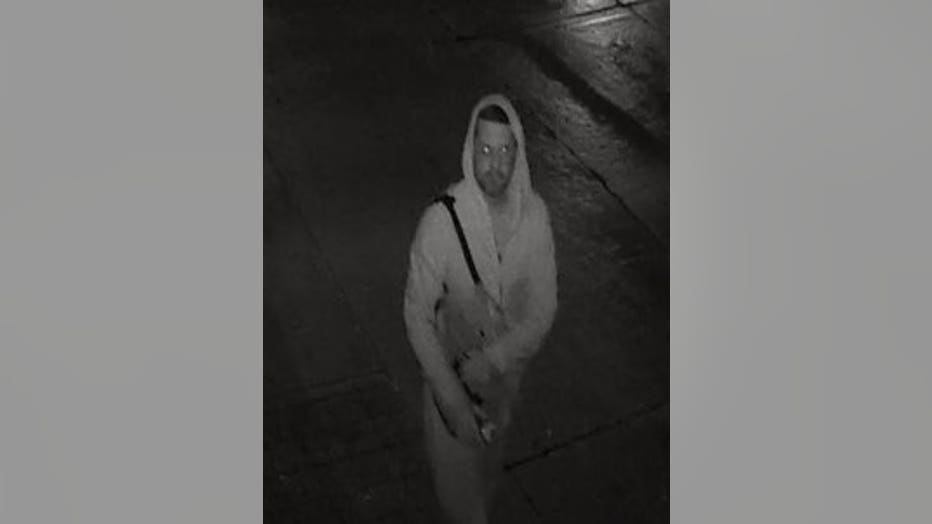 WEST ALLIS -- West Allis police need your help identifying and apprehending a suspect wanted in connection with multiple acts of graffiti that occurred early Sunday morning, October 15th -- targeting businesses.

The acts occurred between the 7000-7400 blocks of W. Greenfield Avenue, and business owners have called the suspect's actions annoying and disrespectful. Graffiti along W. Greenfield has apparently been a problem for years.

"Nowadays you just take it with the times," Don Minch said.

Minch said when he returned to his sewing machine business after a trip up north, he realized his business was one of several targeted by the suspect in this case.

"It's sad that people have to do that for entertainment. Instead of doing that, why don't you go to a youth center and help the kids instead of tagging," Minch said.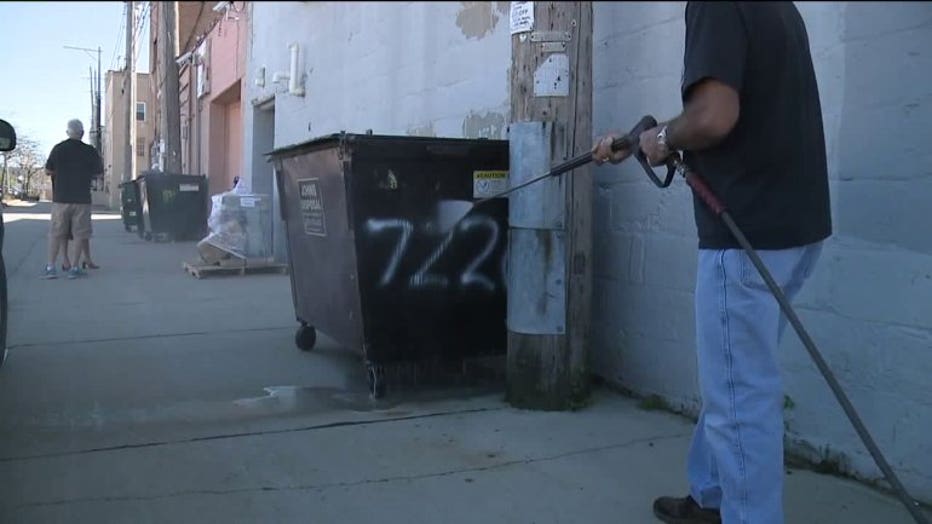 On Wednesday, the graffiti was being removed.

Minch said this was the first time his business has been targeted.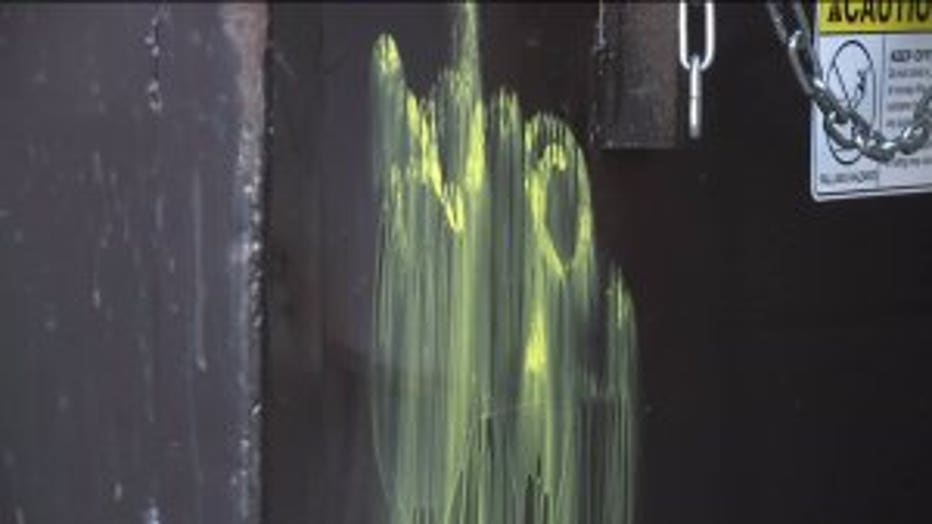 "In my day if we tagged, my dad would have gotten a hold of that. I'd have been in trouble. I wouldn't be worried about the police talking to me. I'd be worrying about my father talking to me," Minch said.

Minch's surveillance cameras captured the suspect as he walked through the alley with his spray paint. Another angle shows him painting the graffiti.

"It's sad that the community has to worry about the way kids react. 13, 14-year-olds stealing cars. At 13, 14 years old, all I thought about was playing baseball, or shooting buckets in the alley," Minch said.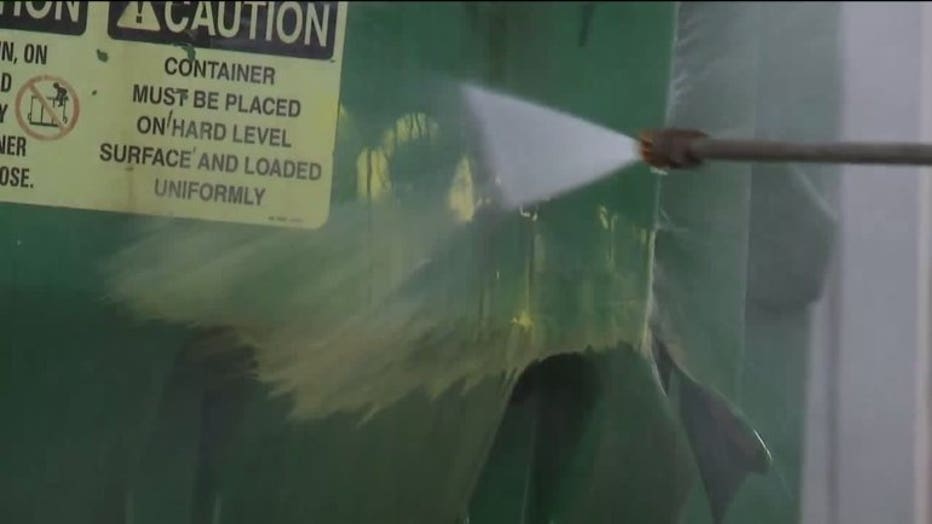 The suspect is described as a white man in his 30s, standing 5'10"-6'00" tall with a thin build. He has dark hair, glasses and facial hair.

If you have any information, you're asked to contact the West Allis Police Department at (414) 302-8000 or remain anonymous by calling Crime Stoppers at (414) 476-CASH.