"I listened to the American people:" Walker gives straightforward, concise answers in first GOP debate
CLEVELAND, Ohio -- There were fireworks during the first Republican presidential debate -- and while Governor Scott Walker stayed out of the fights, there was a lot of attention on Donald Trump.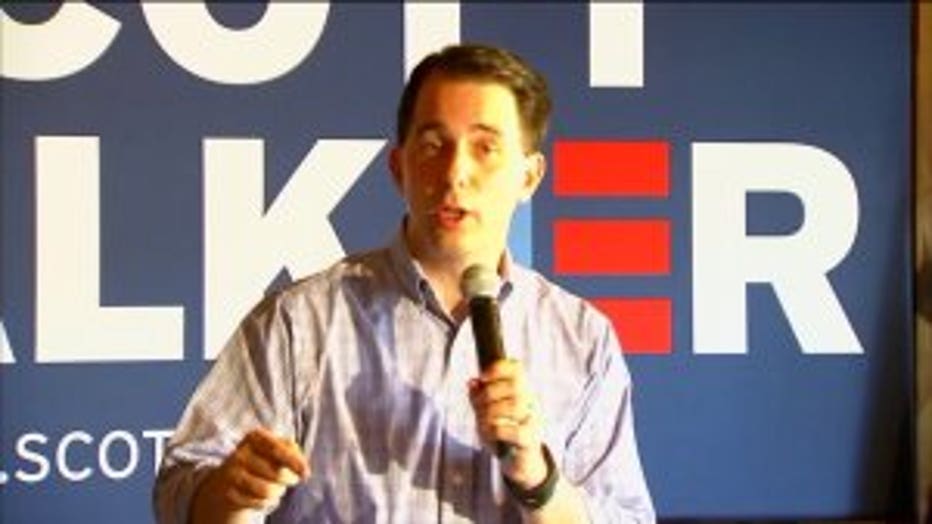 With millions watching, Governor Walker walked onto the stage in Cleveland, Ohio Thursday night, but almost instantly the attention was gobbled up by Donald Trump.

Trump, the Republican front-runner, was asked tough questions and gave his usual blunt responses.

"You've called women you don't like fat pigs, dogs, slobs and disgusting animals," said FOX News moderator Megyn Kelly.

Trump responded with "only Rosie O'Donnell."

Walker stayed out of trouble and gave straightforward answers. He was questioned about flip-flopping on immigration.

"I acknowledged that. I said I actually listened to the American people and I think people across America want a leader who's actually going to listen to them," said Walker.

It was a quiet night for the governor from Wisconsin but campaign officials say it wasn't a bad one.

How important is Ohio to Republicans? Not only is their first presidential debate held there, their convention will be held their in nearly a year.

There are currently 17 GOP presidential candidates, and only one will receive the party's nomination. So there is a long road ahead to find out who will be the party's nominee.