"I find it reprehensible:" More than 80 Milwaukee Public Schools rally to stop takeovers


MILWAUKEE -- Rallies were held Friday, September 18th at more than 80 Milwaukee Public Schools. Teachers, parents and legislators oppose a law passed in this year's state budget that converts struggling schools into charter or private schools. The question is, can anything be done to reverse it?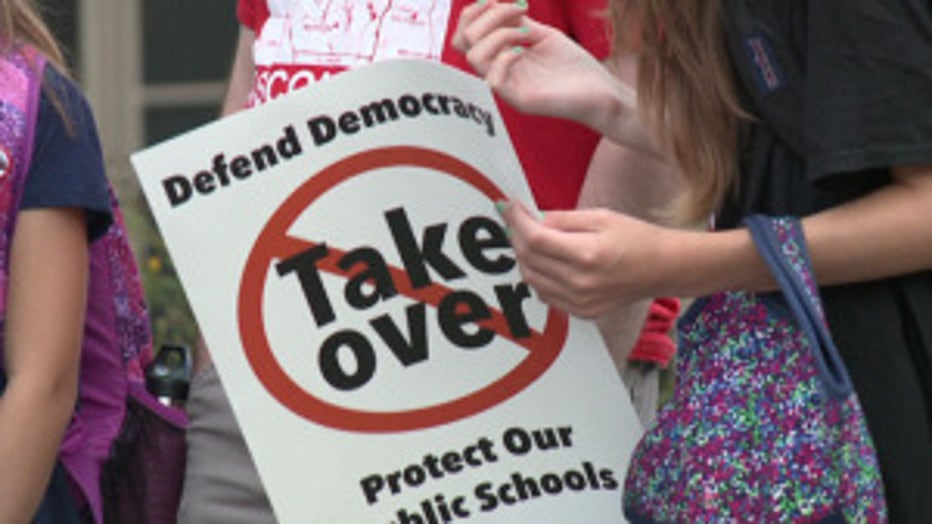 That state grades 55 Milwaukee Public Schools as failing to meet expectations, where students are performing at less than 15% efficiency.

Under the Opportunity Schools Partnership Program(OSPP), County Executive Chris Abele will appoint a commissioner who would operate independently from the school board to assume control of up to five schools in the first year, and directly manage them or solicit offers from charter or private school operators.

"This is not a responsibility the County Executive asked for, however, he will make every effort to make sure it is a success," said Director of Administrate Services for Milwaukee County,Teig Whaley-Smith.

At Friday's Milwaukee County Board Committee meeting there was a 4-1 vote for a resolution opposing the OSPP. Concern over an elected official selecting a school commissioner and paying the commissioner's salary.

"I don't understand how we got here," said Milwaukee County Supervisor Peggy Romo.

But the law already passed.

"I know there is a lot of folks here to express their displeasure with this state action, but there is nothing we can do to undo it," said Milwaukee County Supervisor Anthony Staskunas.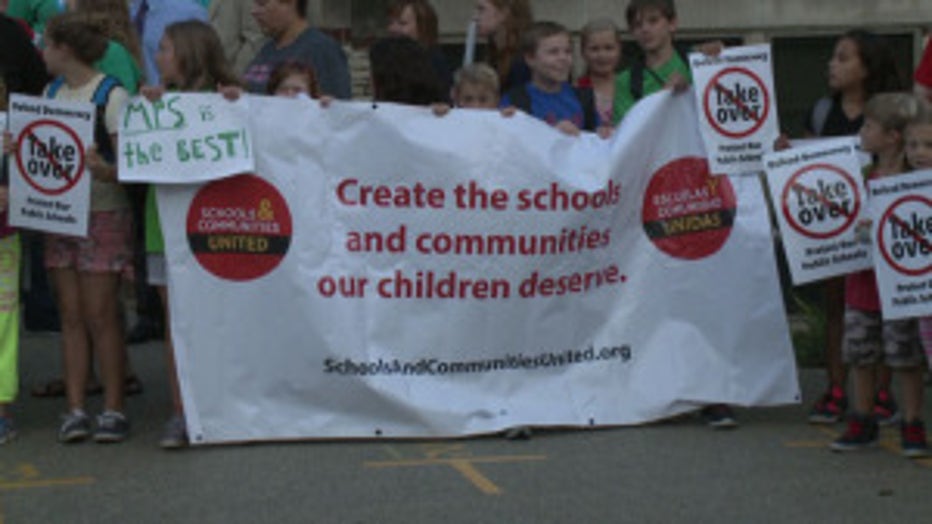 "As soon as the schools are named, we will collapse all of our efforts around those schools, it will be quite a fight," said MTEA President Kim Schroeder.

Senator Alberta Darling's released the following statement:

"I find it reprehensible that the county board and the teachers union would rather trap children in schools where zero kids are proficient at reading.  Zero. "

"While the county board and MTEA waste time and energy with useless resolutions and pay raises, we have enacted reforms that will improve the educational opportunities and outcomes for kids stuck in failing MPS schools.  These reforms have worked in places like Memphis and New Orleans and it's time to let them work here in Milwaukee.  For the sake of the children, I hope the unions and county board come to their senses and finally put children first."

County Executive Chris Abele is required to appoint the commissioner by mid-November.