Driver crashes vehicle into woman's living room while fleeing from police


WEST ALLIS -- A West Allis homeowner woke up early Tuesday, Sept. 10 to a car crashing through the front of her house near 72nd and Cleveland. Police say the crash is the result of yet another person leading officers on a high-speed chase.

"When she got up, she thought it was thunder," said Jane Kieliszewski, lives nearby.

Surveillance cameras were rolling shortly after midnight and captured the speeding car hop a curb, drive straight through a front yard and strike the home head-on.

"She looked and she saw the car in her living room and the lights on, but no one was in there," said Kieliszewski.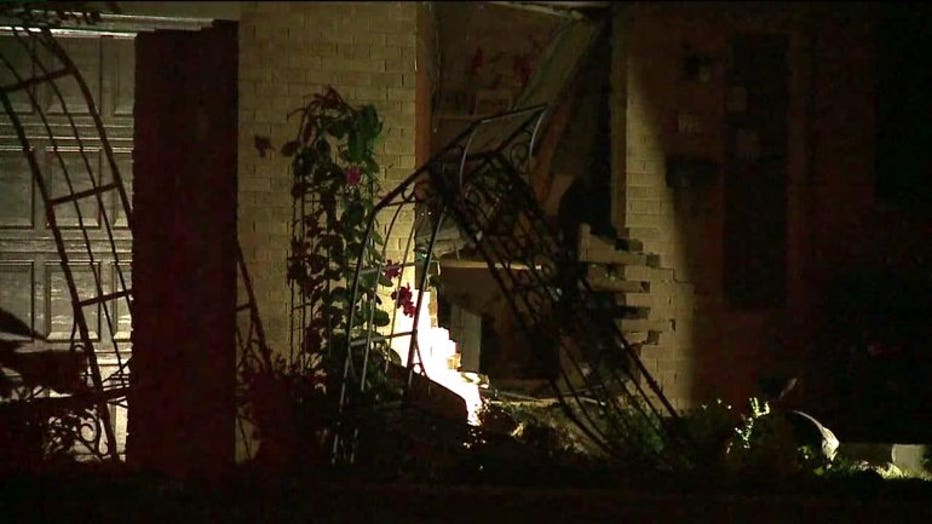 Vehicle crashes into home near 72nd and Cleveland in West Allis


Jane Kieliszewski lives next door to the home that was hit. She happened to be awake as officers surrounded the area.

"I got up in the middle of the night and saw all of these lights flickering from the police cars. They were on both sides of the street, close to about 12 of them," said Kieliszewski.

Despite the intense impact, the suspect was able to avoid capture again by abandoning the car and running off before law enforcement arrived.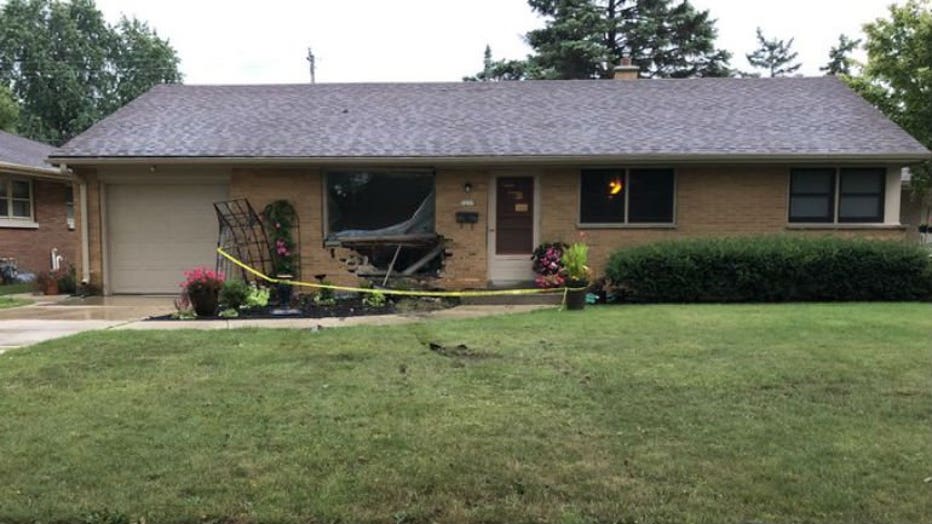 "I just hope they get him because he's going to have to pay for this," said Kieliszewski.

According to police, the pursuit began after officers attempted to stop the vehicle for "traffic-related offenses."

Officials say they do know who they're looking for.