Cudahy man charged in standoff says he was mad his friend called police
CUDAHY (WITI) -- A 34-year-old Cudahy man has been charged in connection with an hours-long standoff that occurred last Friday afternoon, April 4th.

The standoff began shortly before noon, and didn't end until about 4:30 p.m.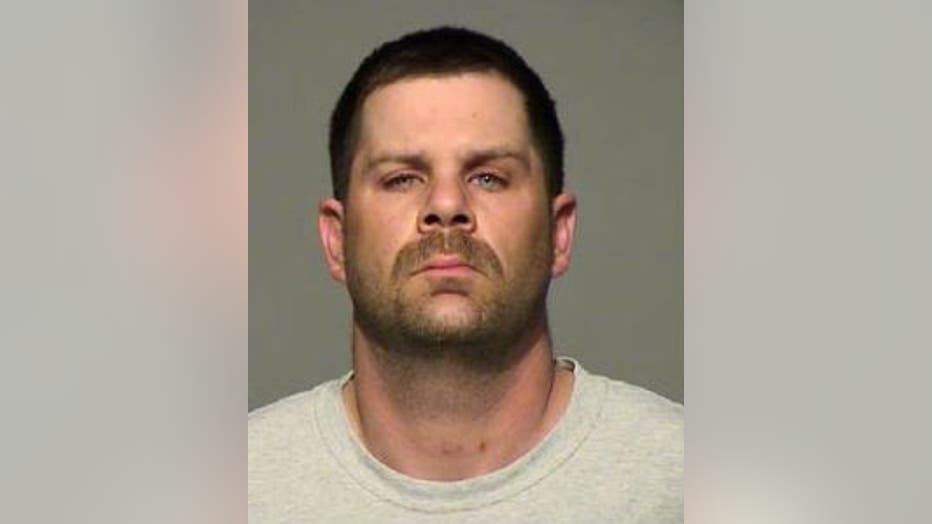 Steven Cynova faces three felony counts of first degree recklessly endangering safety, use of a dangerous weapon and one count of failure to comply with officers' attempts to take him into custody -- a felony.

According to the criminal complaint against him, Cynova was reportedly intoxicated, and video-chatting with a Kentucky man, when he displayed a shotgun and began to load the shotgun while threatening to commit suicide.

Cudahy police arrived shortly before noon and set up a perimeter.

Officials learned Cynova was continually threatening to commit suicide and his aggression escalated when he learned the police were involved and present at his home, according to the complaint.

The complaint says around 12:30 p.m., Cynova discharged a shotgun inside his home.

Cudahy police requested assistance from other agencies, roads were shut down and the South Shore Joint Tactical unit arrived at the scene.

Around 12:38 p.m., the criminal complaint says Cynova briefly exited the front door of his home holding an iPad, and he appeared to be video recording perimeter officers. The complaint says a police officer tried to encourage him to come out -- but Cynova yelled an expletive and went back inside.

Around 12:41 p.m., according to the complaint, officers learned Cynova's demeanor had escalated and he reported to the individual with whom he was video-chatting that he intended to "go out in a blaze of glory."

The complaint says the man exited his home and fired a round over the homes located on the east side of the street -- before going back inside.

Just before 1:00 p.m., the complaint indicates another round was fired from the front door. Around 1:08 p.m., the complaint says another round was fired from the second story balcony. Another round was discharged around 1:12 p.m.

Shots Cynova fired entered a nearby home, where three residents were at home, but were unharmed.

The complaint says around 1:15 p.m., the man opened the front door and directed the barrel of his shotgun towards a residence on S. Disch Ave. The complaint says that is where officers were positioned to monitor Cynova -- and they believed Cynova was going to discharge the firearm at them.

According to the complaint, an officer fired at Cynova, striking him in the left arm.

Around 1:48 p.m., the complaint says the man came out of his home and appeared dazed/weakened. The complaint says Cynova disregarded multiple commands to show officers his hands -- before going back inside the home.

The complaint says officers discharged pepper spray and Cynova was taken into custody just after 4:30 p.m.

The complaint says police spoke with Cynova, who said he had returned home from working third shift and had started drinking. He said he began video-chatting with a friend, and said he wanted to show off the shotgun his wife owned. He said he took the gun out of the closet, removed it from its case and went to multiple places to get ammunition because he was suicidal and wanted to be taken seriously.

The complaint says Cynova admitted to putting the shotgun into his mouth on one occasion.

The complaint says Cynova was angry that his friend contacted police.

If convicted of all charges, Cynova faces up to 56 years in prison.