Alderman expresses concern about mental health of Ofc. Schoen
MILWAUKEE -- Milwaukee Alderman Joe Davis expressed concerns about the mental health status of Milwaukee Police Officer Richard Schoen during a news conference on Monday, December 10th. This, after Schoen was fired by Milwaukee Police Chief Ed Flynn and then reinstated by the Fire and Police Commission.
Schoen was caught on squad car dashcam video punching a female suspect in the face in September 2011. Alderman Davis now wants every officer in District #7 to give testimony about what Schoen was like mentally during the time since he was accused of punching the suspect. 
"Was there any concern for Officer Schoen's mental health status by an officer or commander of the Milwaukee Police Department after the internal investigation concluded and Chief Flynn gave the order to fire Officer Schoen and thereafter?" Davis said.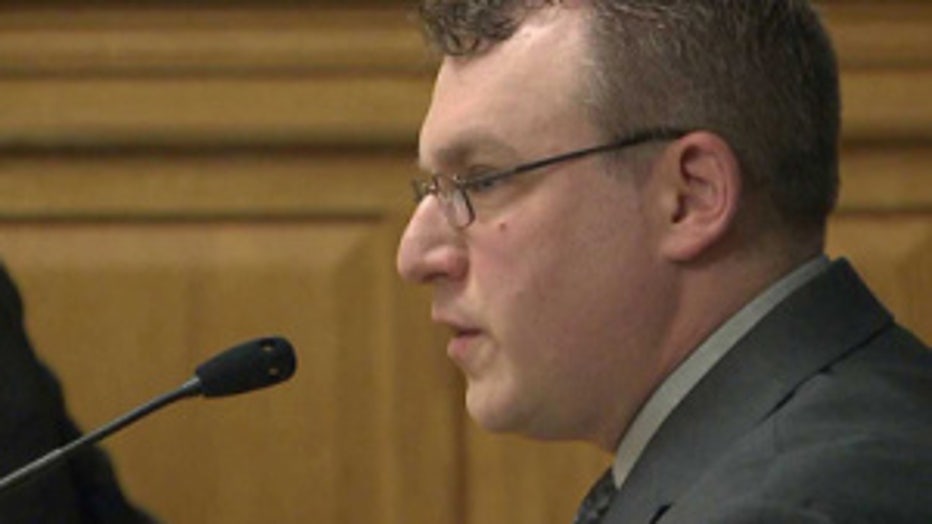 Last week, an angry crowd came to the Fire and Police Commission meeting to protest the fact that commissioners voted to give Schoen his job back. A panel of three commissioners said Schoen could have his job back after a 60-day suspension.
When FOX6 News asked Ald. Davis why he was concerned about Schoen's mental health, Davis said, "The Milwaukee Police Department had another issue like this with Officer Glover when he was fired, got his job back and then a tragedy happened."
In 2006 Glover was charged with homicide after he shot and killed a man during a traffic altercation. He was off-duty and an inquest jury recommended no charges. The district attorney at the time went ahead with charges. Glover then shot and killed himself.
Milwaukee Police Association head Mike Crivello told reporters he has the utmost respect for Alderman Davis, and doesn't know of any mental health crisis relating to Officer Schoen. However, he said union officials would investigate.
Ald. Davis wants an investigation into Schoen's mental health status to be complete no later than December 24th. 
Officials with the Fire and Police Commission and the D.A.'s Office say they don't get involved in issuing mental commitments. If Milwaukee police did try to commit Schoen, it would be private information.
Monitor FOX6 News and FOX6Now.com for updates on this developing story.