'Absolutely horrible:' 1 dead, 3 others wounded after shooting in street near 38th and Wright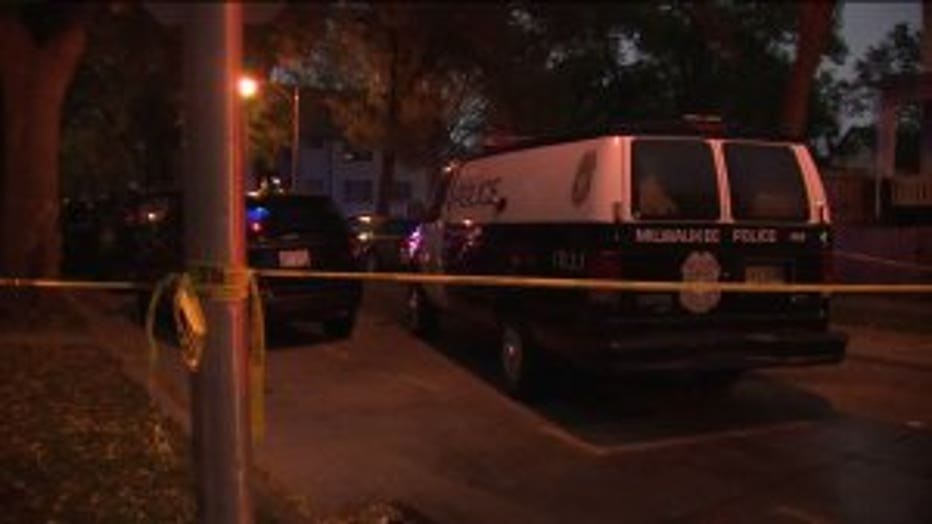 Scene of quadruple shooting near 38th and Wright, Milwaukee


MILWAUKEE -- Milwaukee police say one person is dead and three others, including two children, are wounded after a shooting incident in the street near 38th and Wright on the city's north side.

"We were sitting over there at the corner store and we had heard gunshots," said Lee James.

Officials say around 5:30 p.m., officers on patrol heard gunshots. They witnessed a suspect shooting -- and started to chase that suspect.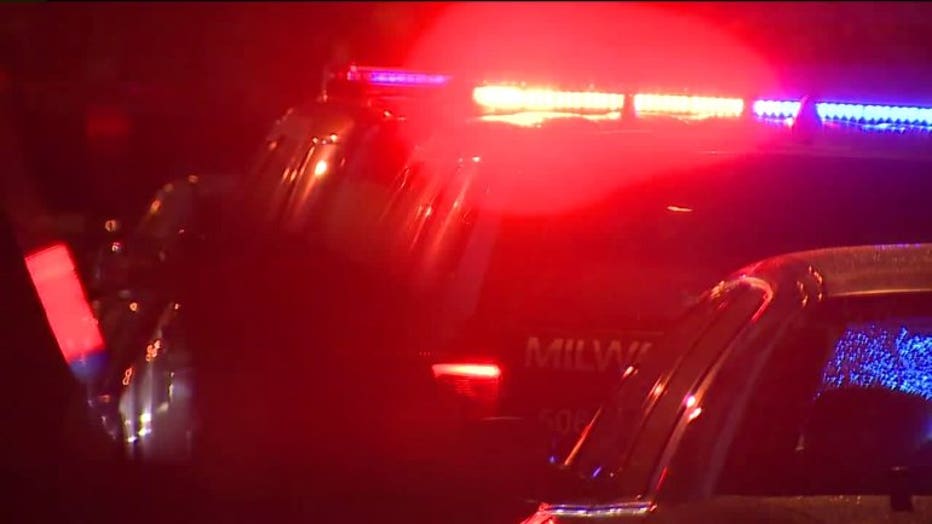 Scene of quadruple shooting near 38th and Wright, Milwaukee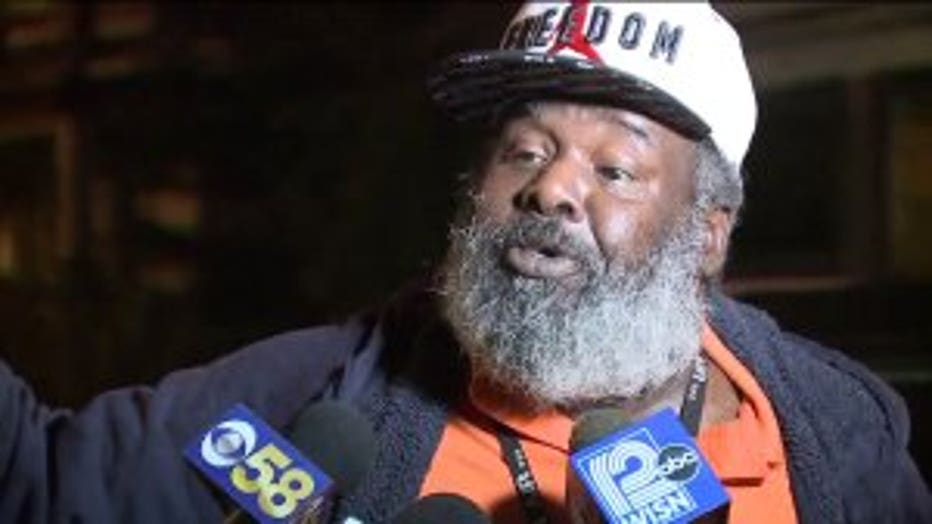 "We had ran back into the store and the police started chasing him, going back towards 38th," James said.

The shooter was taken into custody several blocks later, police say.

Back at the shooting scene, officials say a 38-year-old died on the scene. The three surviving victims include a 14-year-old -- who is in grave condition -- a 10-year-old and a 26-year-old male.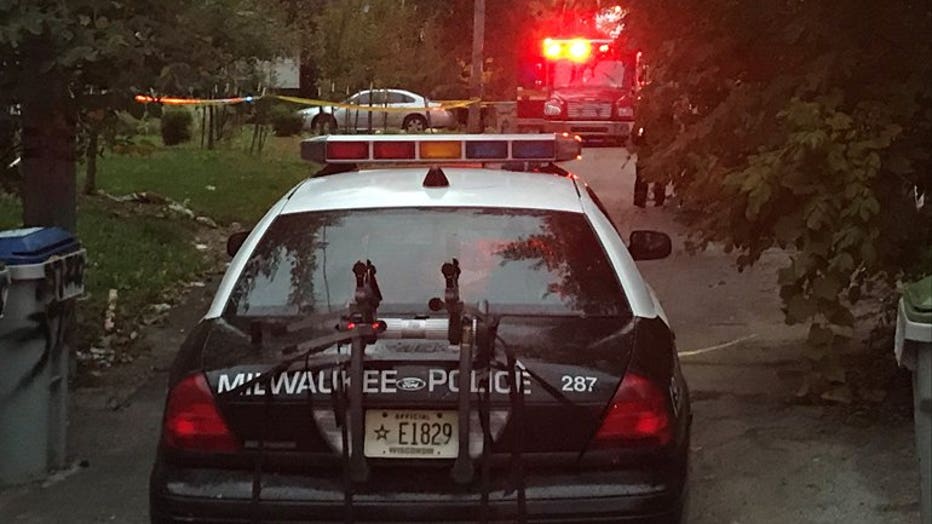 Scene of quadruple shooting near 38th and Wright, Milwaukee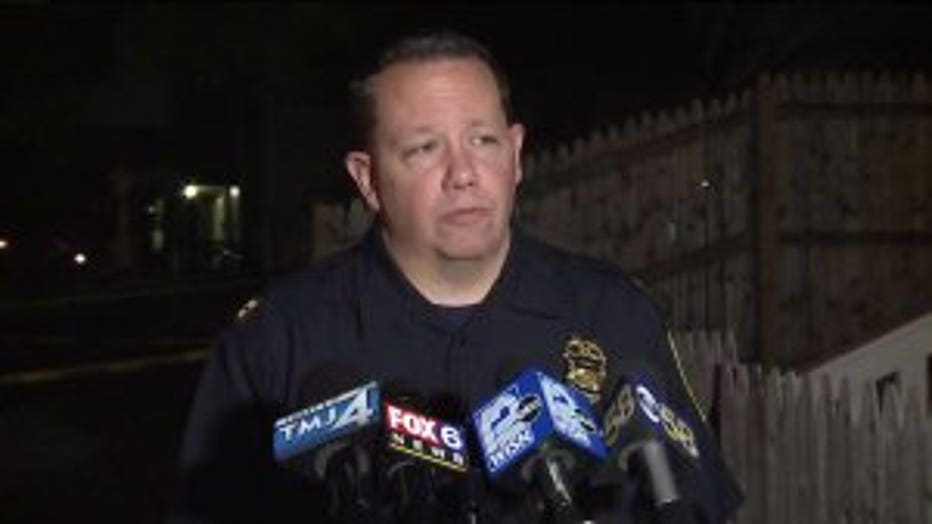 "It doesn't matter where you live in this city or in this community, your children should be free of this type of violence," said Capt. David Salazar of the Milwaukee Police Department.

Investigators could be seen focusing on an area behind a home even as the rain began to fall Thursday evening.

A woman at the scene, who identified herself as the 38-year-old man's mother, said she's "hurt, but OK." But she cannot believe she is going to have to bury her son who would be celebrating a birthday in just a couple of months.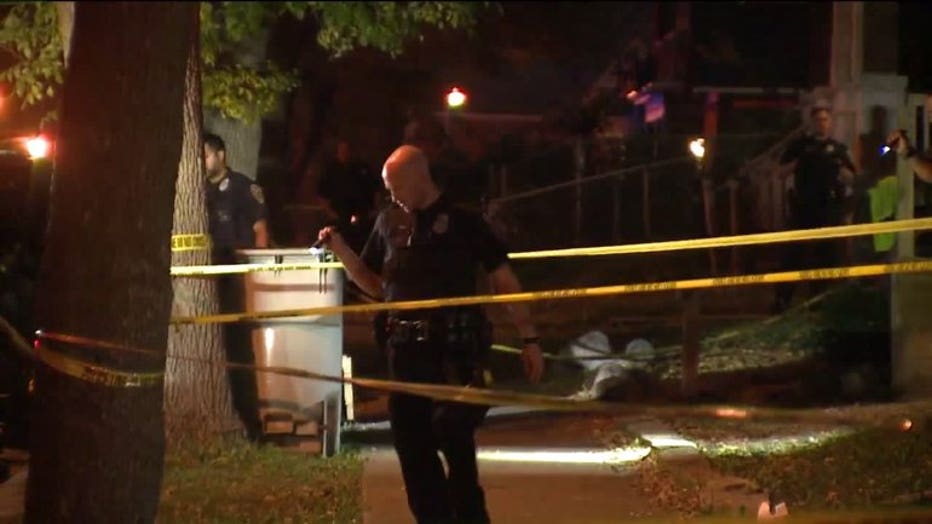 Scene of quadruple shooting near 38th and Wright, Milwaukee
"So my children are the same age as these children, that were shot tonight. And as a parent, as a police officer and a member of this community, it's absolutely horrible," Capt. Salazar said.

Police would not say what the relationships were between the victims and the suspect -- if there is any.

If you have information that could help Milwaukee police in this investigation, you are urged to call 414-935-7360. Meanwhile, officials plan to release more information about this crime on Friday morning.