Wisconsin transplants, visitors cheer on the Brewers in and around Coors Field
DENVER -- In football weather, in a football town, a river of purple and black still flowed into Coors Field on Sunday afternoon, Oct. 7 -- their numbers diluted by fans of the Milwaukee Brewers, some in jackets as old as the Rockies' park itself.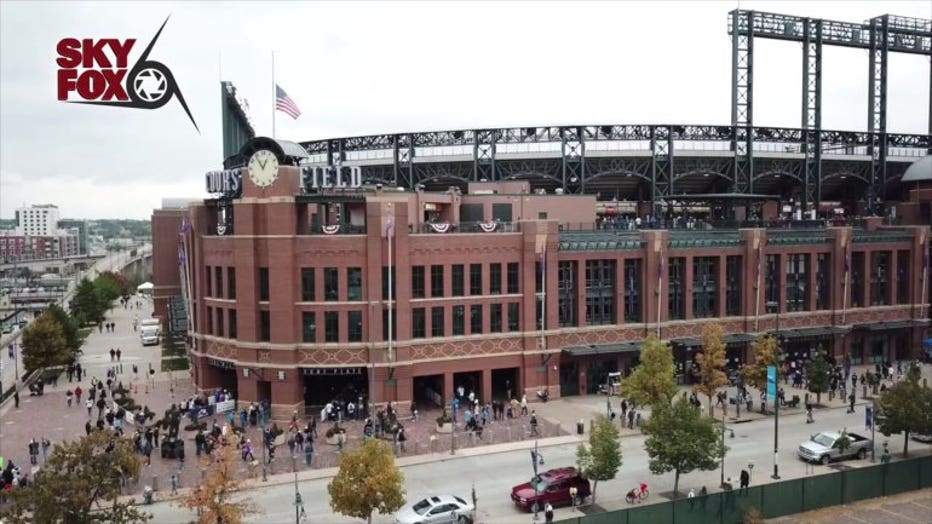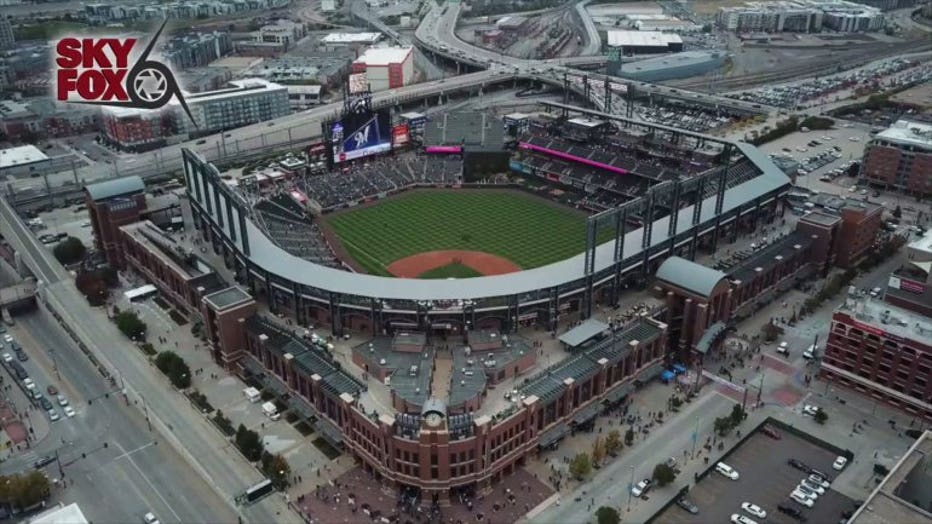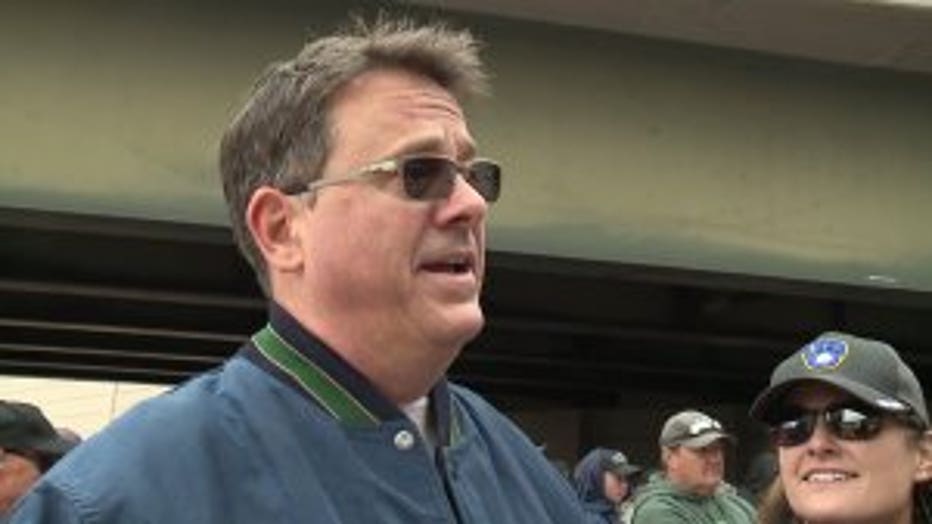 Dale Sanders and Mary Christensen


An hour before first pitch, Dale Sanders and Mary Christensen stood out.

"I love Rockies fans," said Sanders.

Sanders is even one of them when they're not playing his home-state Brewers. He kept that loyalty when he moved out to Colorado a few years ago.

"The fact that the Brewers got this far was amazing. Usually I get punk'd in my office and it's filled with purple and black, but I'm wearing my Brewers stuff all the time," said Sanders.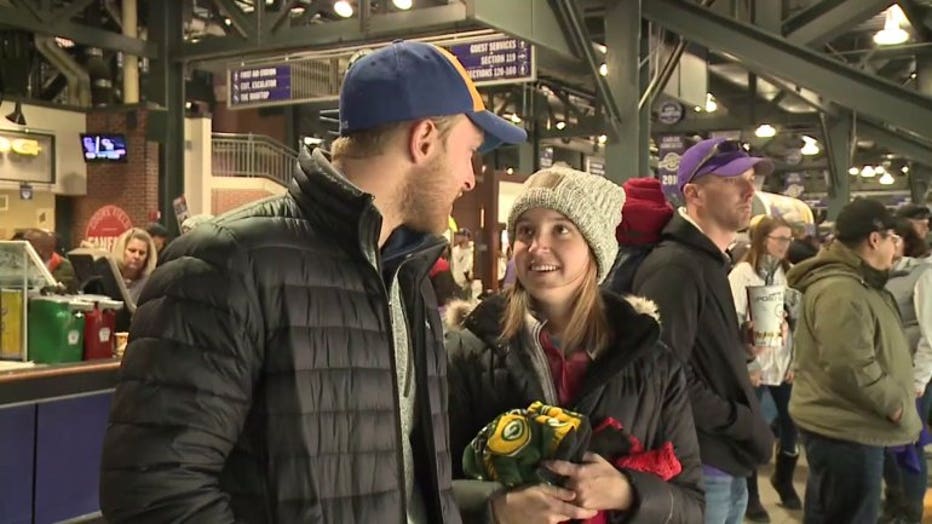 Jacob Green and Katie Schmig


When the baseball season began, Jacob Green and Katie Schmig were Wisconsinites. A mid-season move has them living "mile high," but down to Earth in loyalty.

"So far so good. It's like, you're going to cheer for your team, we're going to cheer for ours. It's just love of sports," said Schmig.

"We talked to a few Rockies fans. There's no bad blood there or anything. It's baseball. It's fun. It's entertaining. You just cheer them on and best team wins, you know?" said Green.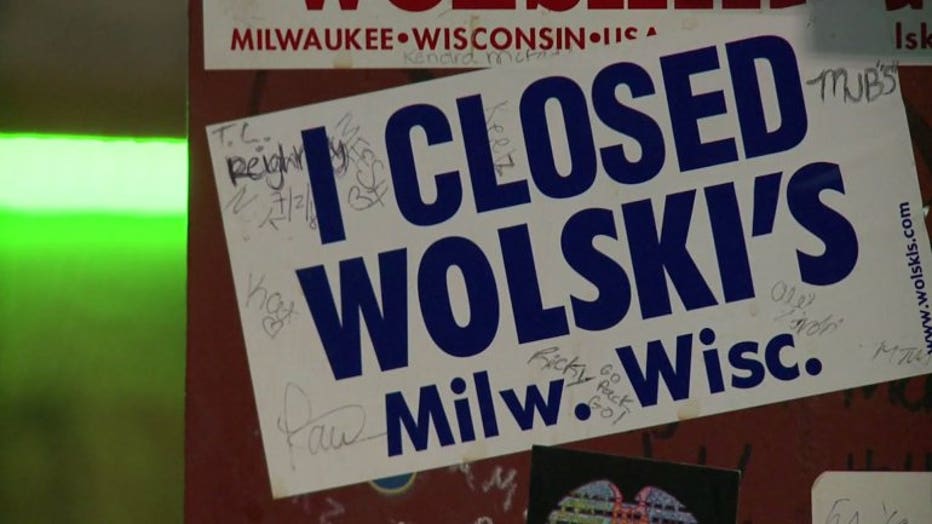 There were a lot of fans inside Coors Field, but just a foul ball away, FOX6 News found a bar with a heavy Wisconsin theme.

That's where we found  Beth Stoyer and her husband, who drove 14 hours from Racine. It was a planned vacation, made better by the Brewers' marvelous run.

"The fan base out here -- amazing," said Stoyer.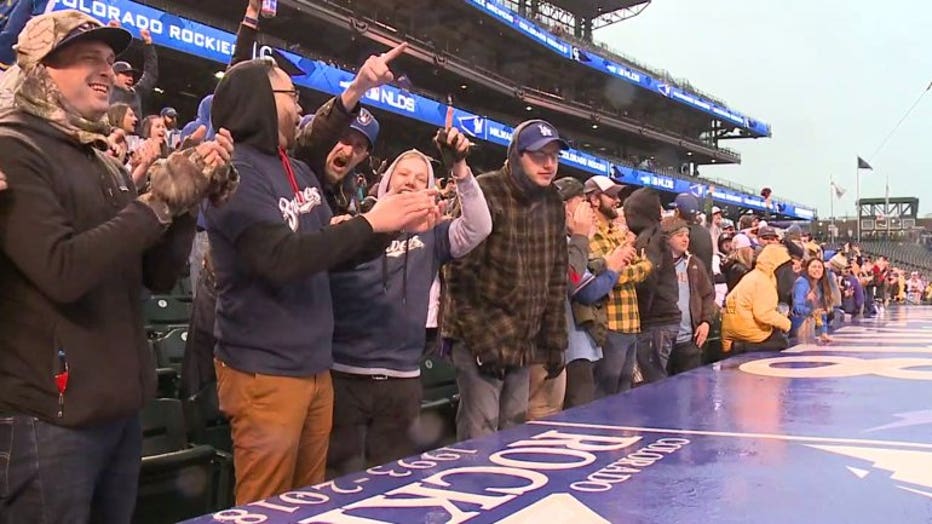 When it was over, no one could possibly have regretted making the trip. Next up for the Crew: The NLCS, which starts Friday, Oct. 12 at Miller Park.