"We need to win:" Packers' Jordy Nelson talks team preparations ahead of Bears game


GREEN BAY -- The Green Bay Packers are gearing up for another divisional foe Sunday, November 12th, at Chicago. FOX6's Kaitlin Sharkey spoke one-on-one with Jordy Nelson Wednesday, November 8th -- and started by asking him if there was one thing that the team could take away from the loss against the Lions -- the Packers' third straight.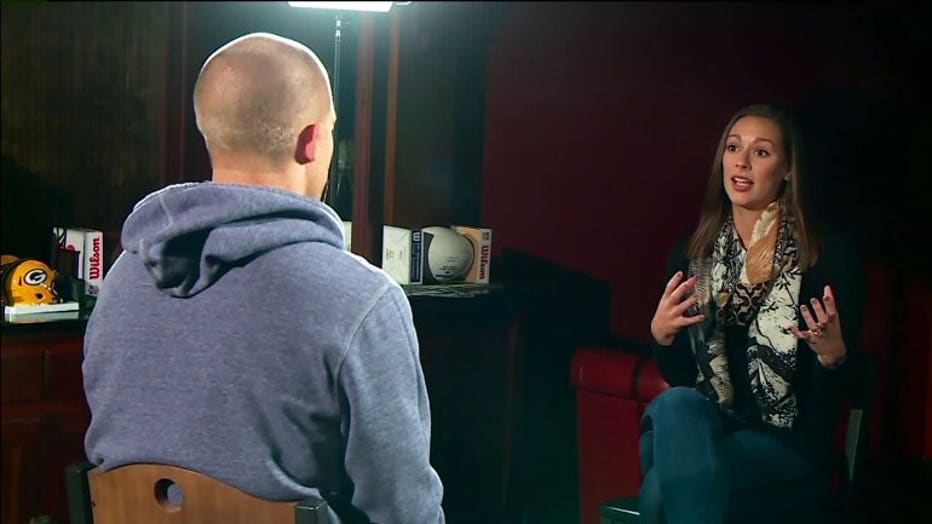 "I don't know. I think it's hard to pinpoint one thing, to be honest with you. I think it's something different all the time, which isn't good. If it was one simple fix, we would have it fixed, but I think it's just someone different. Something different every time -- not allowing us to play to our level that we need to to be competitive and win these games. I think a lot of people are trying to put it on Brett. It's not all Brett's fault by any means at all. I think he played pretty good. I haven't watched the film. I haven't seen what the coaches have said, but just the way he still controls the huddle, the way he is up at the line of scrimmage, I know he made some good checks to get us into a better play and stuff like that. So it is great to see that growth and I think we will just continue to work at it this week and go back out there on Sunday in Chicago and have another big division game," Nelson said.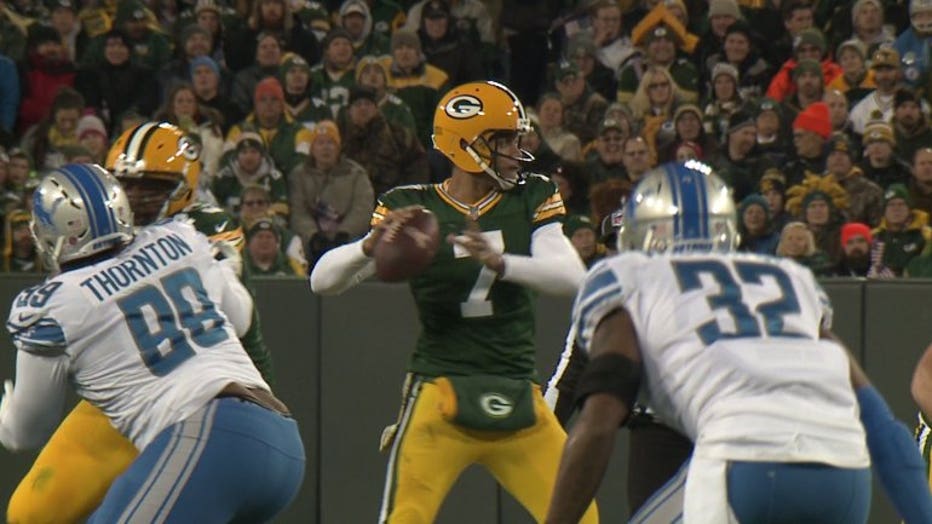 Kaitlin Sharkey: "Do you feel like the offense is changed more so than expected at this point with Brett? And do you feel like he's being held back a little bit?"

"No I think we've stayed pretty consistent with what we are doing. I think we have changed some things, just to his skill set. compared to, what he does well compared to what Aaron does well. They are different quarterbacks, so you have to tailor things to him to make sure he's comfortable in the back end and what they are wanting to do and what they are wanting to throw, but for the most part, it's the same offense, but we have tweaked it a little bit just to give it, give Brett what he wants. Every quarterback likes to throw certain routes, certain things, so," Nelson said.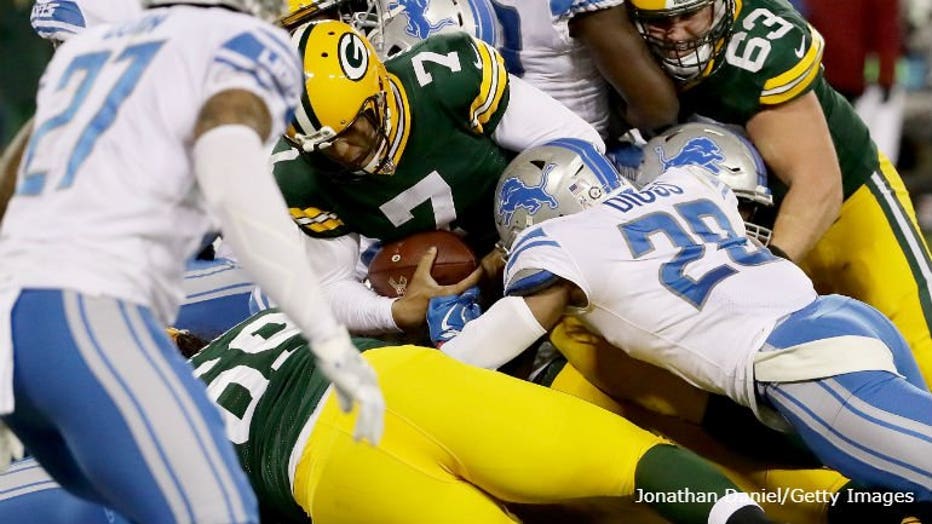 GREEN BAY, WI - NOVEMBER 06: Brett Hundley #7 of the Green Bay Packers scores a touchdown on a quarterback sneak in the fourth quarter against the Detroit Lions at Lambeau Field on November 6, 2017 in Green Bay, Wisconsin. (Photo by Jonathan Daniel/G


Kaitlin: "Do you find that given the situation you guys are in this season, that you have to exercise some patience?"

"There's a little bit of it, but there also has to be urgency. You can't just sit back and like 'OK, we get five weeks to get this figured out. 'We don't. We got to play each and every week and we have to win games, so I think the patience is more mental in not getting frustrated in that aspect, but also there's an urgency of the week of preparation -- making sure that we are on top of our game and preparing the right way and going out and executing. It comes down to little things that make a big difference in these games and I think our margin for error has changed without having Aaron, but we are still in the same situation to win games," Nelson said.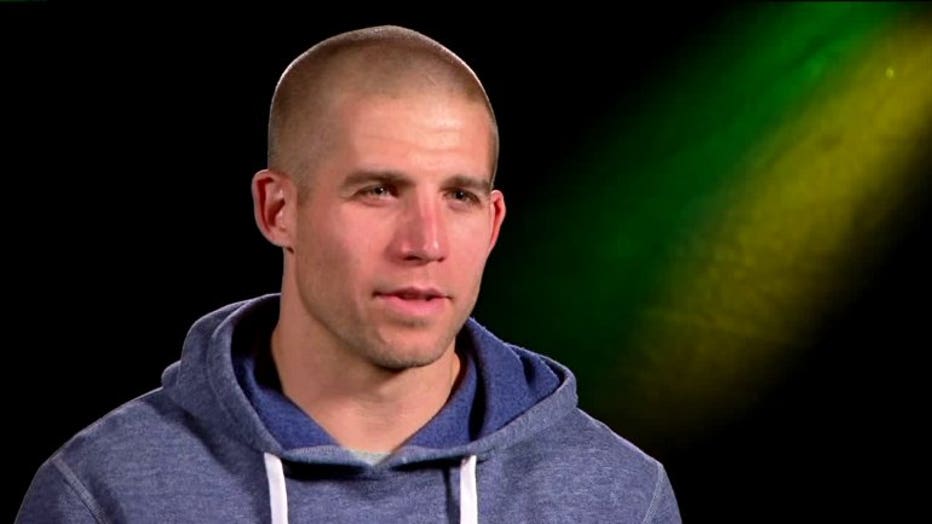 Kaitlin Sharkey: "Some of the guys were saying last night that the Bears game is a must-win. It's like the biggest cliche. Every game is obviously important, but do you feel because it's urgency-driven -- that it's a must-win?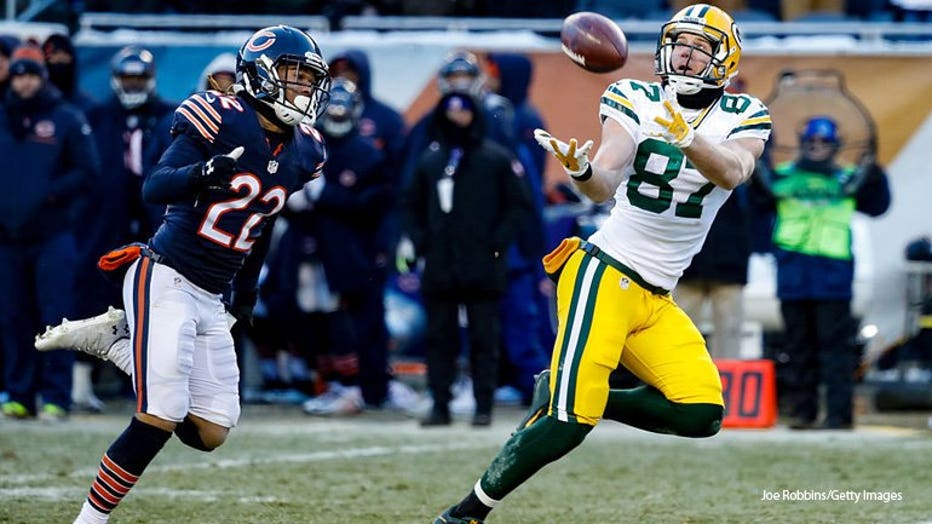 CHICAGO, IL - DECEMBER 18: Jordy Nelson #87 of the Green Bay Packers completes the pass for 60 yds, ahead of Cre'von LeBlanc #22 of the Chicago Bears, in the fourth quarter at Soldier Field on December 18, 2016 in Chicago, Illinois. The Green Bay Pac


"I don't know. I think it's a cool thing to say maybe. Because if we lose, I don't know what happens then, is my issue. It's a game we want to win just like any other, but it's a division game. We've given two different division games away with Minnesota and Detroit now, so we just need to get back on the right side. And I guess maybe it's a must-win because it's the next one and we need to win a game and that's what we are here to do and that's what we need to do to put ourselves in a situation to be successful. We just need to go out and execute. I'm more worried about the execution and the way we play. I think if we do that and execute and play to level that we can then we need as individuals and as a unit and then we will be in a situation to win the game and then you can honestly be happy with what is going on," Nelson said.