'Unique opportunity:' How much are fans willing to pay to see Brewers play in NLCS?


MILWAUKEE -- If you want to be part of history at Miller Park, you may want to act sooner than later. That is because tickets to the Brewers-Dodgers National League Championship Series (NLCS) games are almost twice as expensive as the Brewers-Rockies games -- and those prices are only expected to go up.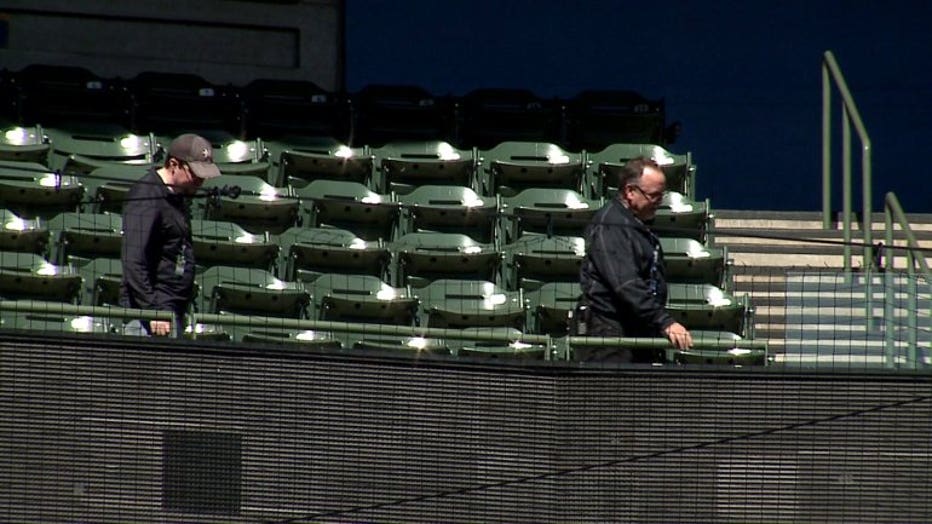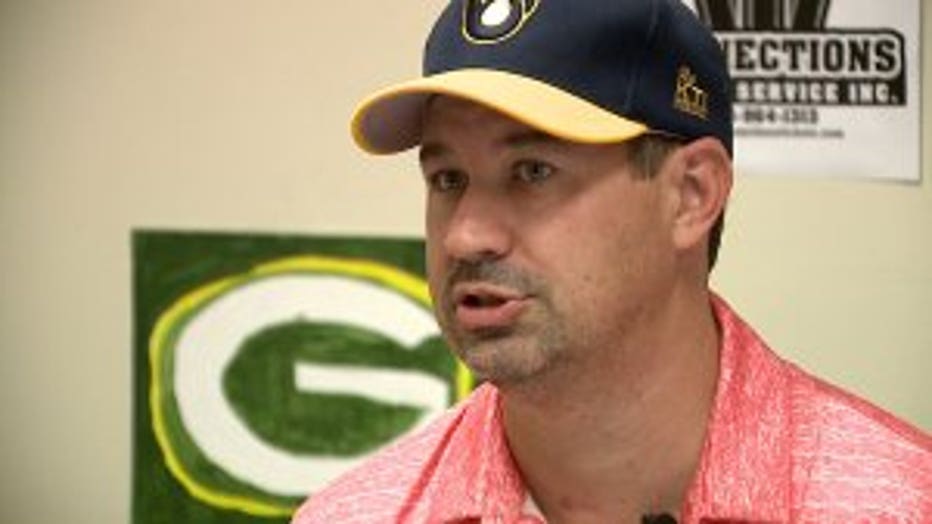 "This is such a unique opportunity. There are going to be a lot of fans that are just going to say, 'I'm going to do it no matter what because I have to do it,'" said Mike Holzberger at Connections Ticket Service on Tuesday, Oct. 9.

The Los Angeles Dodgers are coming to town beginning Friday, Oct. 12 -- and officials with VISIT Milwaukee said that's great for exposure.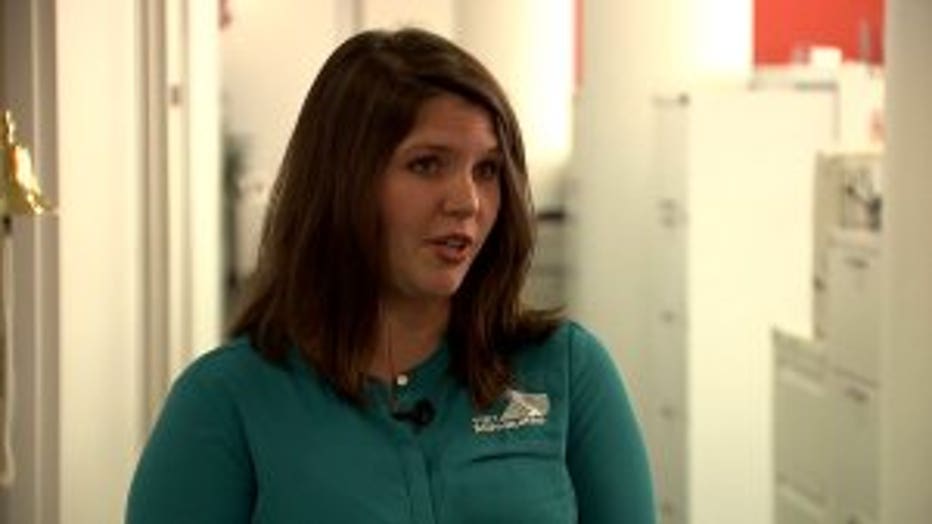 "Of course, the hotels love it, first of all, but also restaurant and bars. They are going there before and after the game. They are also really good tourists," said Claire Koenig of VISIT Milwaukee.

Koenig told FOX6 News Dodgers fans definitely take in the sites -- and compared to the series with Colorado, helped drive up ticket prices.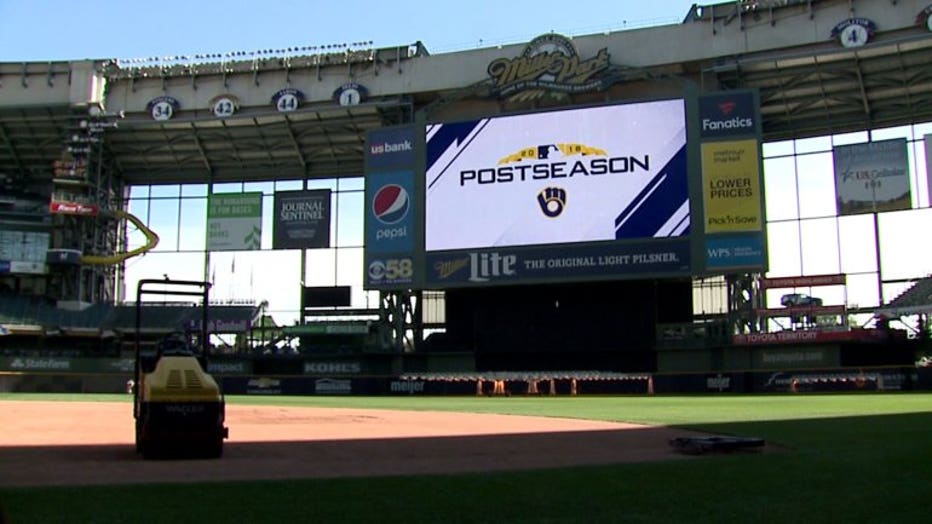 "This is probably, for a lot of fans, the last series that's going to be actually affordable, and good seats are still going to be $300, $400, $500. Skies the limit if you have something in the first couple of rows," said Holzberger.

Holzberger said Tuesday he does not expect prices to drop. If you cannot afford this series, the World Series will be far out of reach.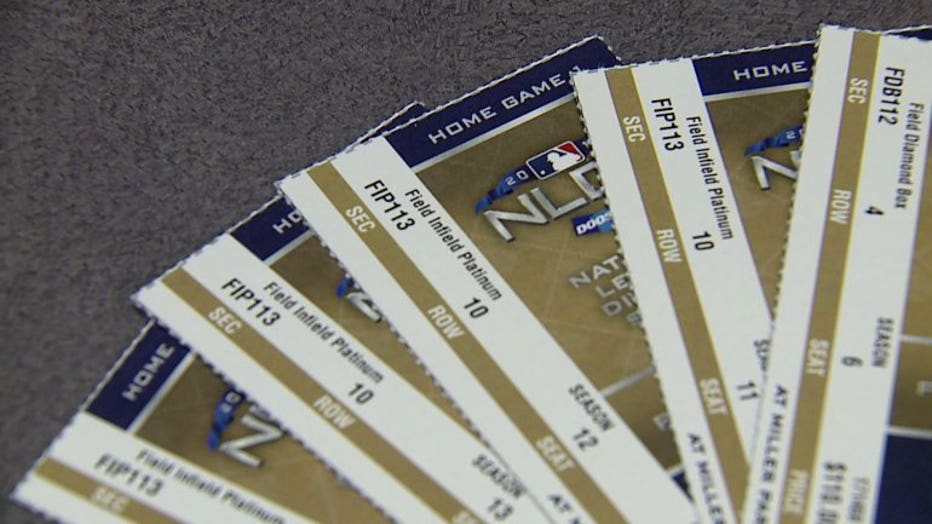 "There are not going to be World Series tickets cheaper than $600 or $700 for upper level seats," said Holzberger.

On the flip side, the third game against the Dodgers was driving tickets to the Monday night Packers' game below face value.