"The most fun I've ever had:" Brewers feeling the chemistry at spring training


MILWAUKEE -- With the Milwaukee Brewers turning over their roster and starting the rebuilding process, many were wondering how this year's group of players would come together.

From the very beginning of spring training, there was an air of happiness permeating through Maryvale Baseball Park. A lot of that was helped by the now famous laugh of Minor League Outfielder Brett Phillips.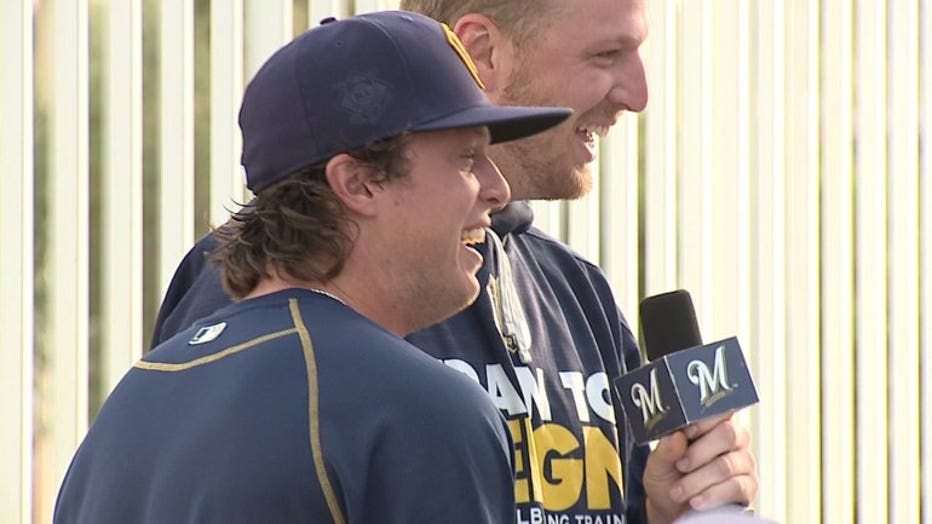 "Something that's going to make everybody laugh, that's always going to spread for sure," said Milwaukee Brewers Manager Craig Counsell.

It truly has.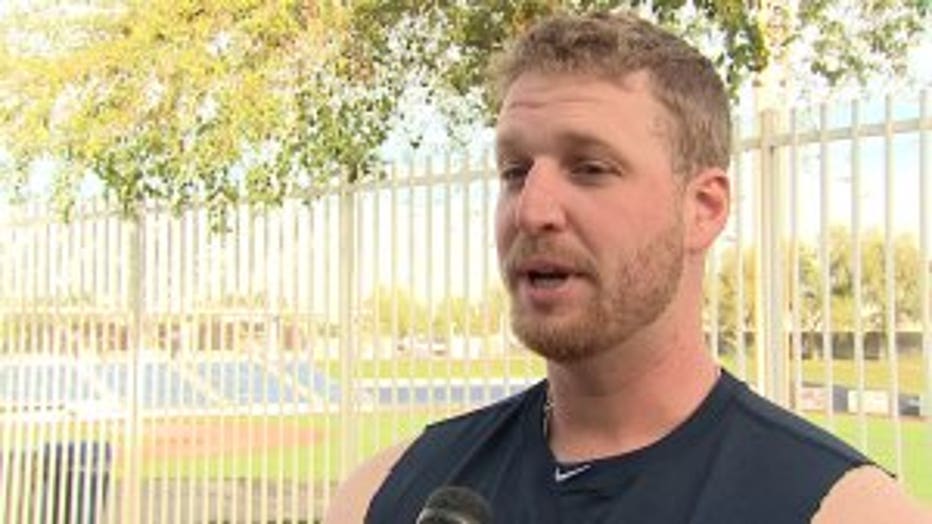 "I think this is the most fun I've ever had in spring training," said Milwaukee Brewers Pitcher Will Smith.

Smith, who helped prod Phillips along, said he feels the positive energy even when going through daily drills.

"We had a three-station competition the other day versus pitchers. We had one group that was just hecklers. That was our only job, so it's fun. It's an exciting time," said Smith.

A big part of that is how young many of the players on the roster are, which is contagious even for veterans like Aaron Hill.

"It keeps the older guys young. It's fun listening to the guys about their Tweets and Instagrams and all this stuff. So it's fun hearing it. It's entertaining, and it's good to be a part of," said Aaron Hill, Brewers third baseman.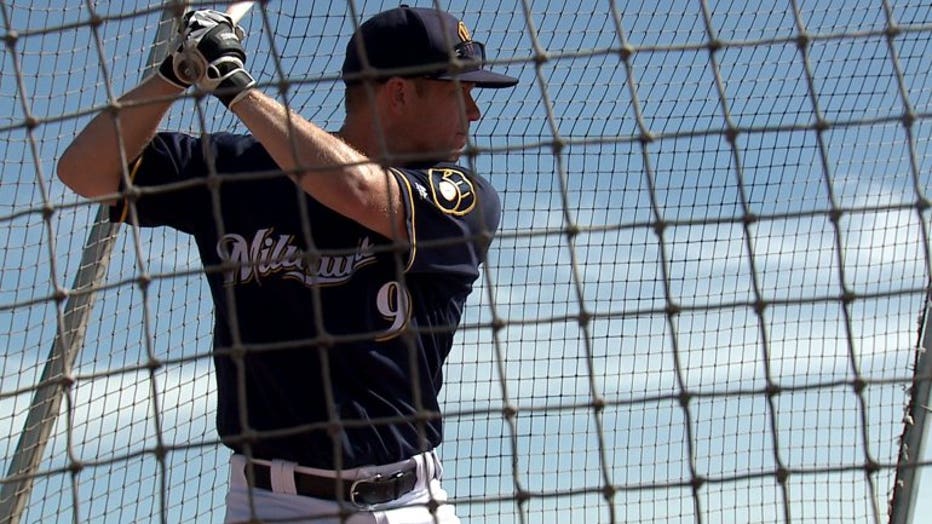 There's more to the upbeat feeling among the players than just the youthful exuberance.

"We're starting something from the foundation, from the ground up. And to be a part of that, something new, it's very exciting," said Chase Anderson, Brewers pitcher.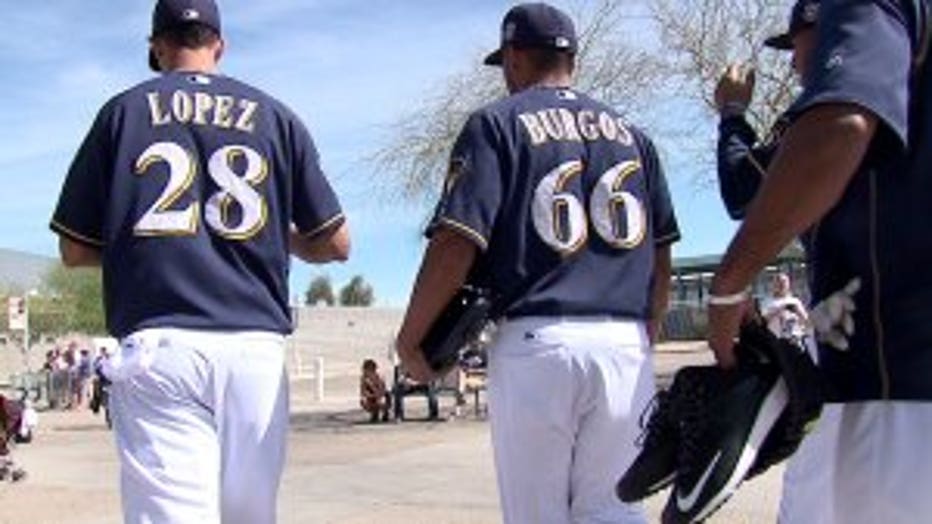 Anderson and Hill are also new to the Brewers as both came over in a trade with the Diamondbacks.

"The guys coming in, the chemistry, it's been really, really good so far. The guys are like just one big group, one big family already and that's key. If we build off that, it's going to lead to a lot of other special things," said Anderson.

Part of that chemistry is formed when the guys are away from the daily grind of baseball.

"Some guys go golf. Some guys go to movies together. It's just whatever the person enjoys doing and you try to gravitate towards that and get to know them off the field," said Scooter Gennett, Brewers second baseman.

"I think we've all been doing a pretty good job with it. Trying to get to know someone new every day is almost what you've got to do. But for the most part, everybody you meet is a great person. They've got the right goal in their mind and there's one goal in that clubhouse -- and that's be the best we can," said Smith.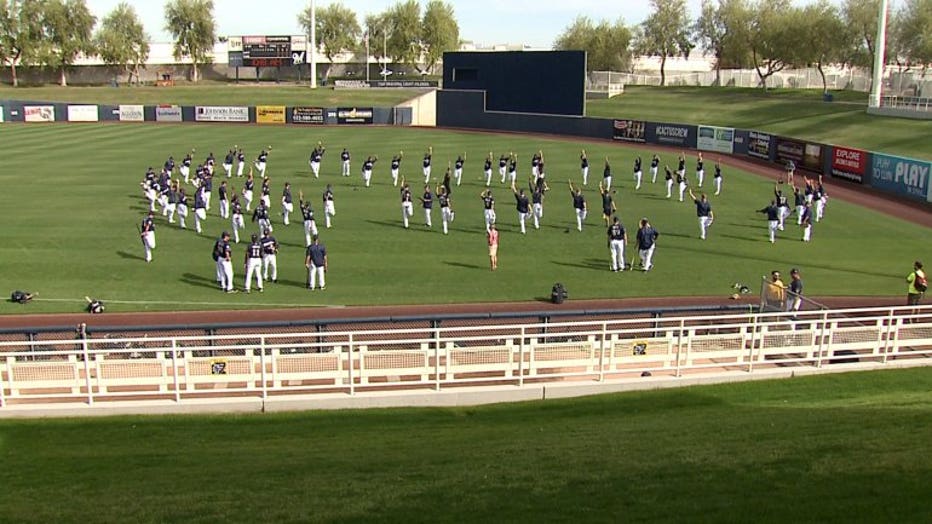 Veterans are learning from the rookies and vice versa, which is refreshing for the oldest player in the clubhouse, Chris Capuano.

"We've got rookies with a great attitude. They all want to learn. There's very little ego and that's a big part of being a good team is checking that ego at the door when you come to the clubhouse everyday, and saying 'I'm just going to dedicate myself to the team effort today,'" said Chris Capuano.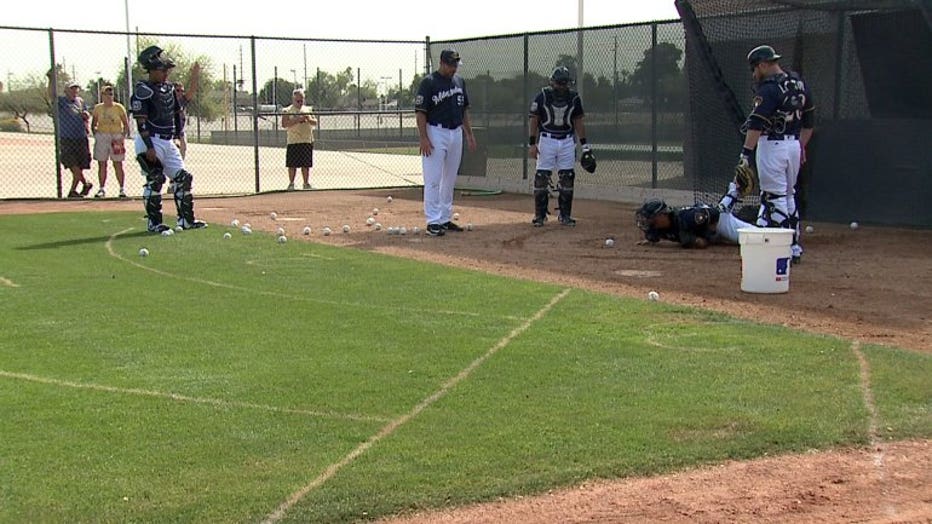 So far so good, and even better with a heartfelt laugh.

"We want to be surrounded by people that make us smile, people make us laugh," said Counsell.

The players said another reason for the positive feeling around spring training is how loose Counsell keeps things -- especially during the monotony of drills.

Phillips has been reassigned to the minor league camp after the Brewers trimmed their roster earlier in the week.