Packers fill need on defense, but what's ahead for round 2 of NFL Draft?


GREEN BAY — The Green Bay Packers filled a need on defense by taking tackle Kenny Clark from UCLA with the 27th overall pick in the NFL draft Thursday night. But now the question is, where will the team go from here.

Round 2 of the NFL draft happens on Friday, April 29th. The Packers have done very well in recent years with picks in the later rounds of the draft.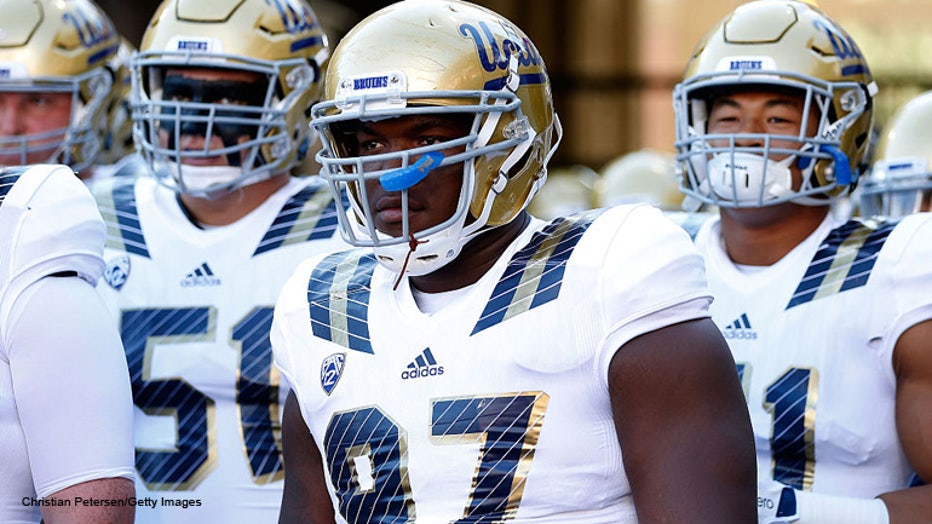 TUCSON, AZ - SEPTEMBER 26: Defensive lineman Kenny Clark #97 of the UCLA Bruins prepares to take the field before the college football game against the Arizona Wildcats at Arizona Stadium on September 26, 2015 in Tucson, Arizona. (Photo by Christian


As for Kenny Clark, he played three years at UCLA, starting all 13 games in 2015 and making 29 consecutive starts overall. A team captain, Clark had 75 tackles and six sacks for the Bruins last season.

The first three hours of the draft shook out well for Green Bay, with plenty of front seven options still available late in the first round.

There is a huge void in the middle of the defense with tackle B.J. Raji choosing to take a year off. The 6-foot-4, 310-pound Clark will help plug that hole.