Packers 4-3 on season after falling to Saints 26-17 in 1st game without Rodgers


GREEN BAY -- Drew Brees threw for a touchdown and ran for another, Mark Ingram rushed for a score and the New Orleans Saints overcame several mistakes to beat the Green Bay Packers 26-17 on Sunday.

Will Lutz kicked two second-half field goals, including a 44-yarder to put New Orleans up for good 19-17 with 10:26 left in the game. Brees' 1-yard sneak gave the Saints a two-score lead with 4:55 left.

The sloppy Saints were fortunate to get their fourth straight victory. The Packers lost their first game with Brett Hundley starting at quarterback for injured star Aaron Rodgers.




New Orleans' defense gave up a 46-yard touchdown run to rookie Aaron Jones on the opening drive. Brees was picked off twice in the first quarter. Lutz had a blocked extra point and New Orleans (4-2) was penalized seven times for 80 yards.

But the Saints pulled away late at overcast Lambeau Field, scoring on all four of their second-half drives.

After holding the Packers (4-3) to a three-and-out inside the 20, New Orleans drove 55 yards in eight plays to seal the game with Brees' sneak over the goal line.

Brees finished 27 of 38 for 331 yards with a touchdown. Ingram ran for 105 yards on 22 carries.

Trailing late, the Packers couldn't muster big plays late without Rodgers. He's out indefinitely with a broken right collarbone.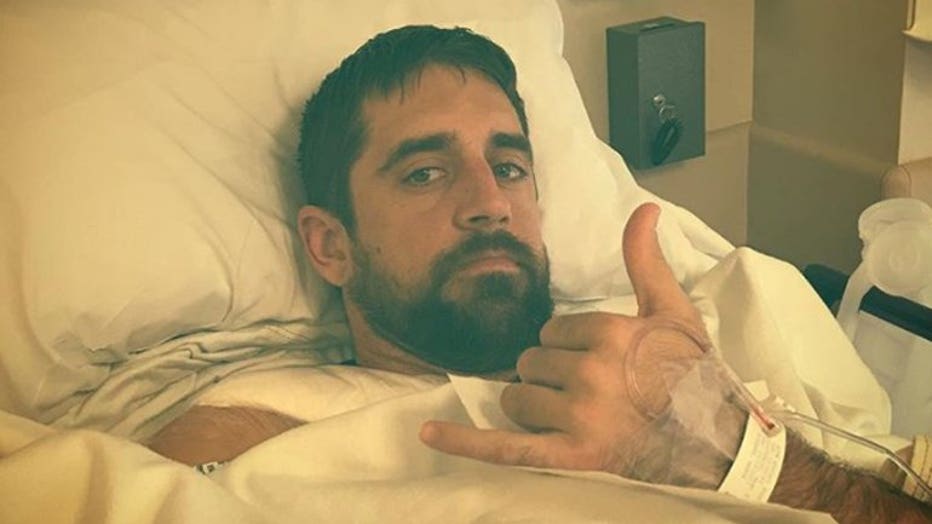 Aaron Rodgers (Courtesy: Aaron Rodgers Instagram page)


Instead, coach Mike McCarthy turned to a running game that initially threw off the Saints.

Jones had 131 yards on 17 carries. Hundley showed toughness in running for a 14-yard score to give Green Bay a 14-7 lead with 8:37 left in the second quarter.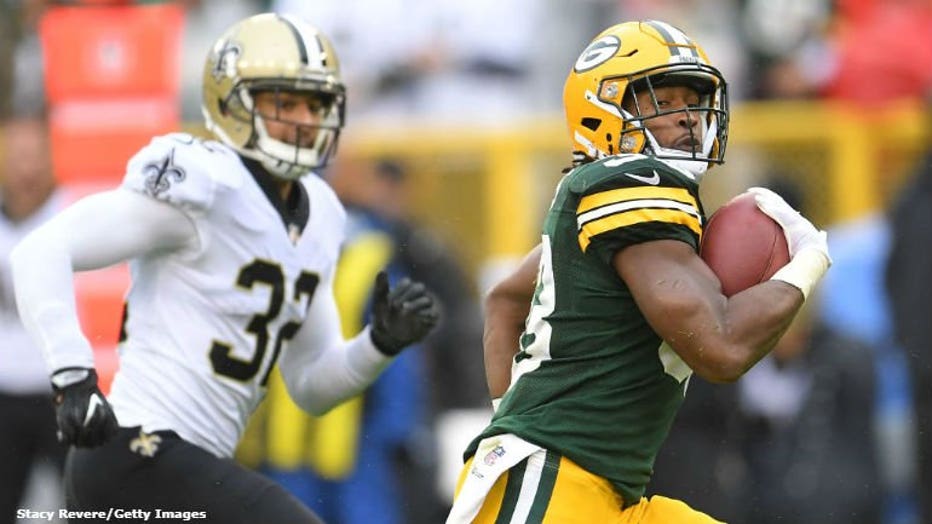 GREEN BAY, WI - OCTOBER 22: Aaron Jones #33 of the Green Bay Packers rushes for a touchdown against the New Orleans Saints during the first quarter at Lambeau Field on October 22, 2017 in Green Bay, Wisconsin.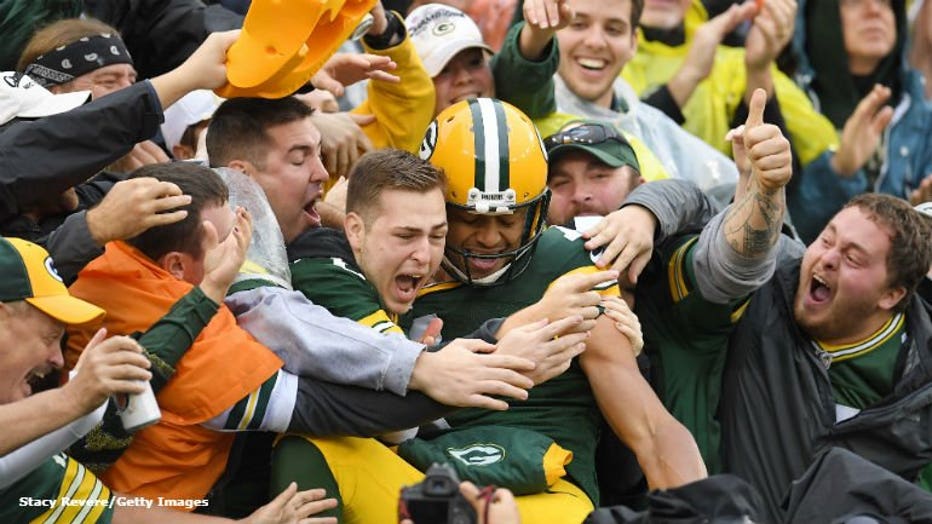 GREEN BAY, WI - OCTOBER 22: Brett Hundley #7 of the Green Bay Packers celebrates a touchdown with fans during the second quarter against the New Orleans Saints at Lambeau Field on October 22, 2017 in Green Bay, Wisconsin.


But the Packers managed just a 46-yard field goal from Mason Crosby in the second half, which gave them a brief 17-16 lead.

The Saints took over from there, and the Packers couldn't keep up through the air.

Hundley finished 12 of 25 for 87 yards. He was intercepted by safety Kenny Vaccaro on a deep ball down the middle of the field with 4:20 left, ending the Packers' comeback bid.






CLICK HERE for a Packers/Saints recap via Packers.com.

One of the highlights during Sunday's matchup at Lambeau Field was the return of Bart Starr!






The Packers shared photos of the legend at Lambeau HERE.