"Keeps the team loose:" Brewers minor leaguer having a lot of fun creating videos for social media


MILWAUKEE -- By now, most Milwaukee Brewers fans know about the funny videos that minor leaguer Tim Dillard creates for social media, but during spring training, the relief pitcher really stepped up his game -- and he got a lot of help from his friends.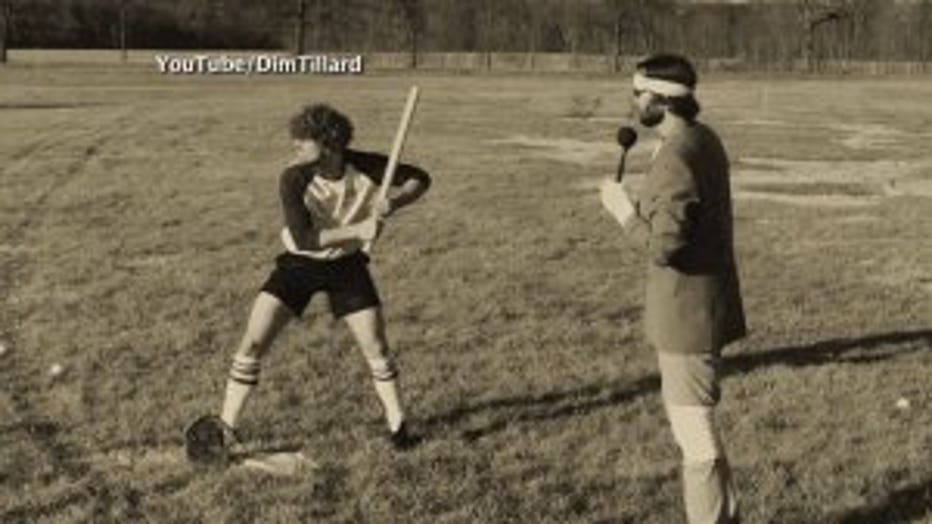 For a few years now, Brewers fans and anyone following Dillard on Twitter know about his videos, but this spring, he has stepped up his game on social media -- giving fans a fun look inside the Brewers clubhouse, thanks to some new videos involving some teammates.

"I think I've been around enough that I measure success with relationships and getting to know teammates and this is kind of the new thing. This is the stuff we've been doing in the clubhouse forever. It's just now, we are filming it and keep it appropriate for the public -- but it's fun," Dillard said.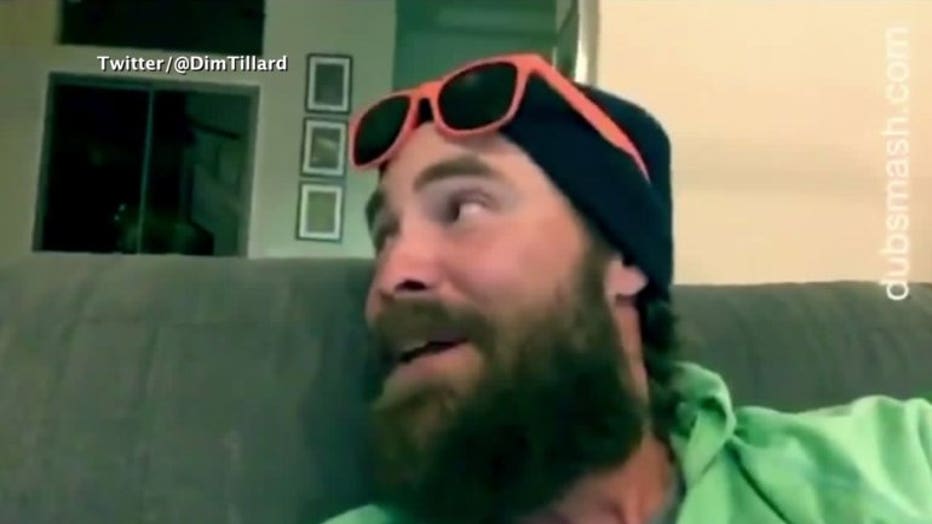 Teammates like minor league outfielder Kyle Wren are proving to be more than willing participants.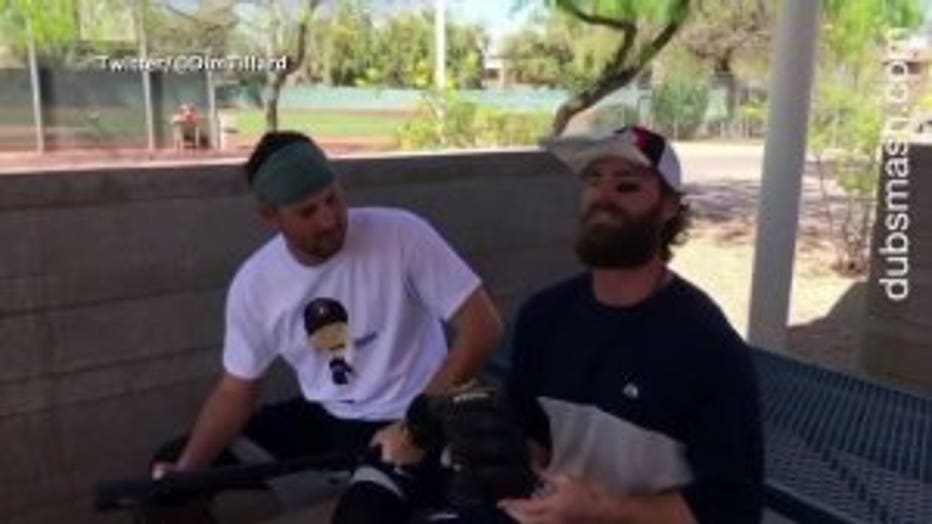 "It keeps the team loose. Every day you come in and he's like 'I need four or five guys,' and once you are a guy he trusts he gives you bigger parts, bigger roles. It's like you're going through an acting career. At first you get the side part and after a couple of those you get the main part," Wren said.

And while anyone is invited to make an appearance in the videos, Dillard uses some strategy when casting.

"Very carefully. I announce very loudly 'hey, does anyone want to be in a video?' And whoever steps forward, I critique them and say 'have you ever seen this movie?' And if they haven't, I'm like 'no. Moving on,'" Dillard said.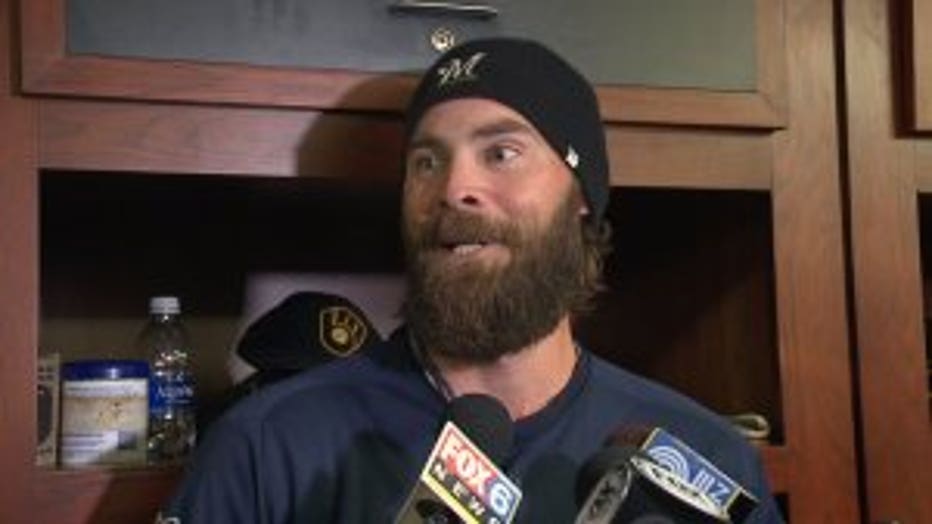 While baseball is priority number one for the relief pitcher, he said the sport does involve a lot of down time that he's just trying to fill.

"We talk about baseball all the time and that's first and foremost, but having fun with that, we spend all this time together and we can't talk about baseball all the time and so that's where some of these ideas are born.Most of it is from walking around the clubhouse and I see, like, an object, a prop of some kind, and I'm like 'I bet I can turn that into something,'" Dillard said.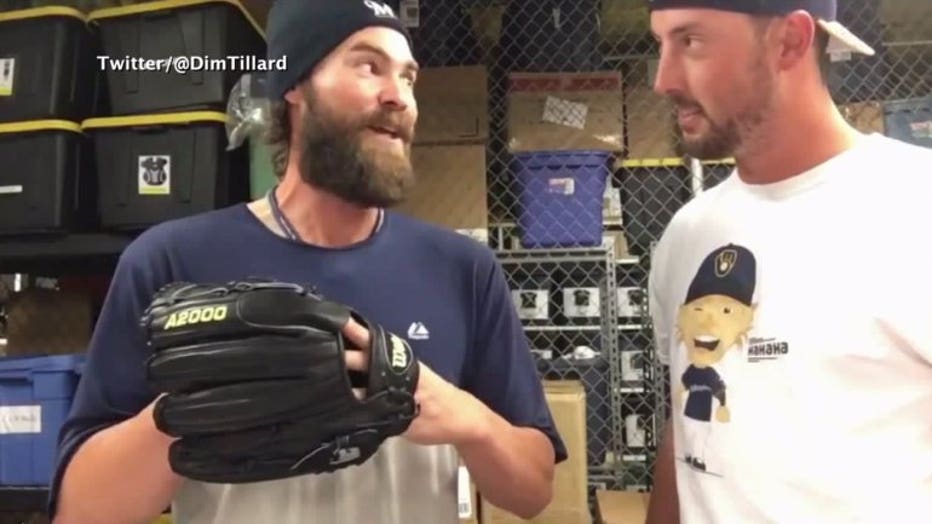 No matter where the idea comes from, there's one thing the amateur director makes sure anyone who pitches him an idea knows:

"Guys come up to me all the time and say 'hey, I got an idea,' and I say 'you can't bring an idea unless you are willing to be in a video,'" Dillard said.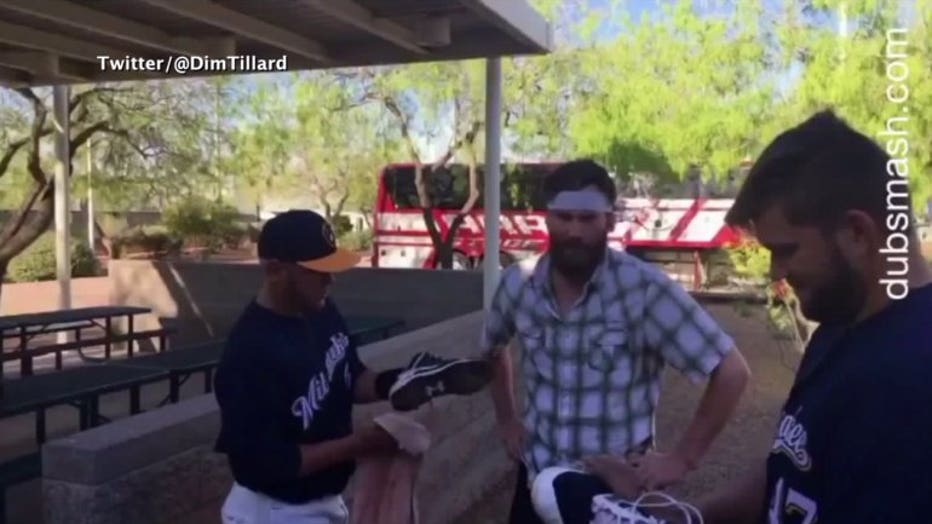 He's having fun, and having a positive impact on his teammates and fans.

"I've been in a lot of clubhouses when I was with Atlanta and with the Brewers and you never quite had someone like Dillard -- so this is kind of a unique experience and it's just something you do get to get your personality out there and people get to see what you like and it's a cool opportunity for people to get to know you through weird videos," Wren said.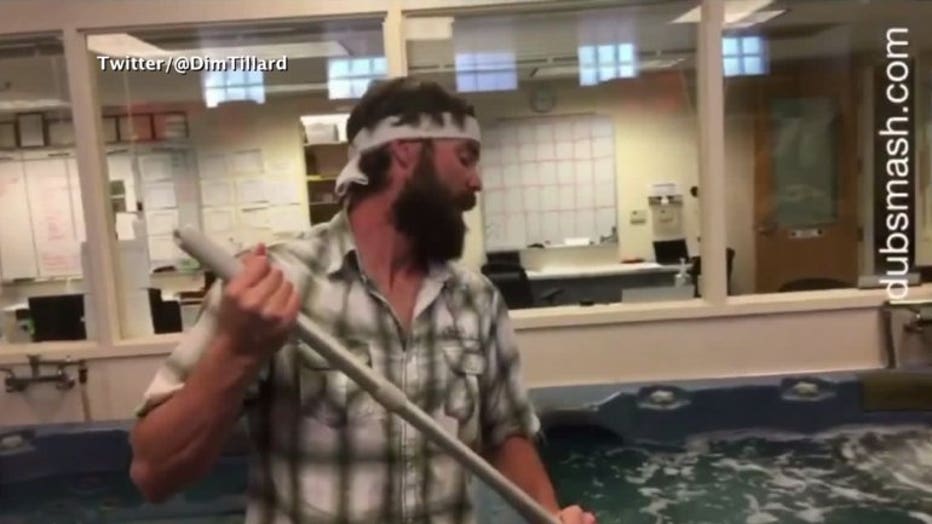 Dillard said most of the videos are done in about five minutes, and in one take -- but some of the more elaborate scenes have taken multiple takes, and up to 45 minutes to complete and post.