'It's priceless:' Game 3 of NLCS all about family time for group from Shorewood in LA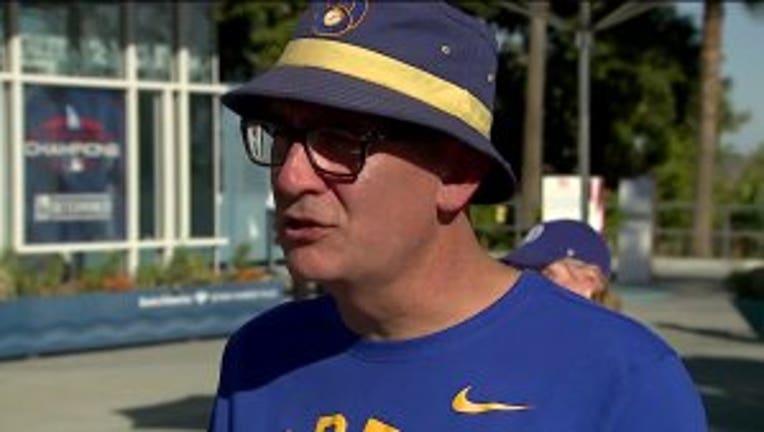 article


LOS ANGELES -- It was no surprise that the Milwaukee Brewers were headed to Los Angeles for Game 3 of the NLCS vs. the Dodgers, but it was a surprise for a family from Shorewood.

It is exactly 8.8 miles from the DeWeerdt home in Shorewood to Miller Park in Milwaukee -- yet Dan DeWeerdt, a longtime fan of the Milwaukee Brewers, decided he and is two daughters needed to be at Game 3 of the NLCS Monday, Oct. 15 at Dodger Stadium in Los Angeles -- considerably farther than 8.8 miles away.

"Why not? Beautiful Dodger Stadium, LA baseball -- and cheer on the Brewers," said DeWeerdt.

And there they were, soaking in SoCal's sun, and not minding at all that they were outnumbered by those wearing Dodgers' blue.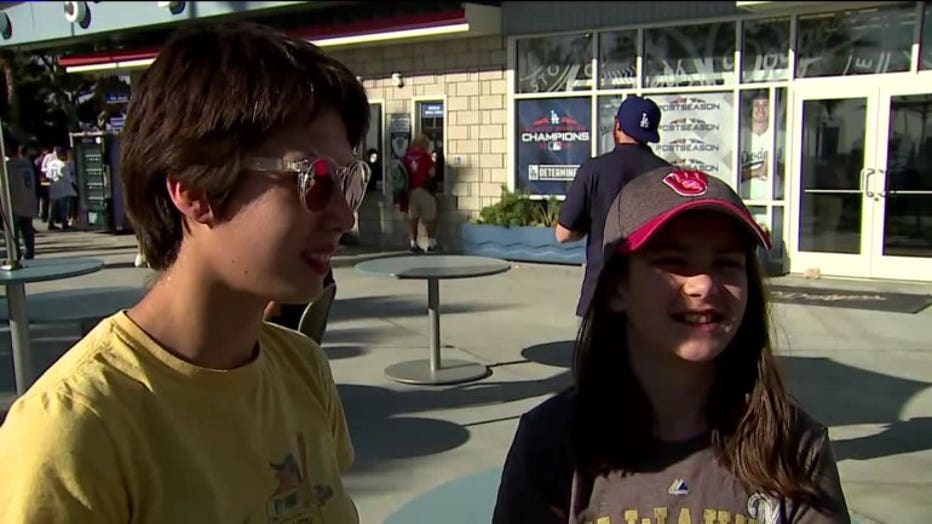 "It's priceless. The fact that our youngest is really getting into the Brewers, and then for our sophomore to join us -- what a family memory, and hopefully we`ll get a Brewers' win," said DeWeerdt.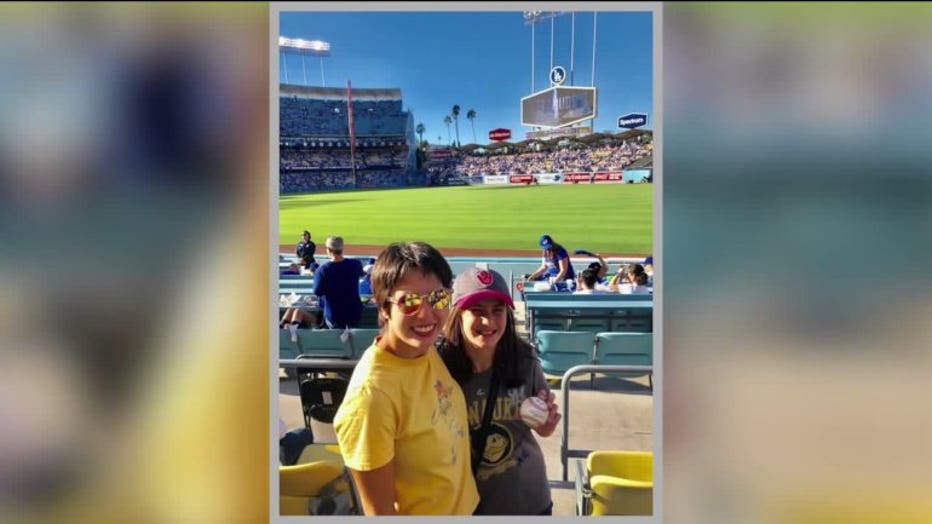 Youngest daughter Mary Jane was the inspiration for the trip. She really got into the Brewers this year, and got a ball tossed to her at batting practice.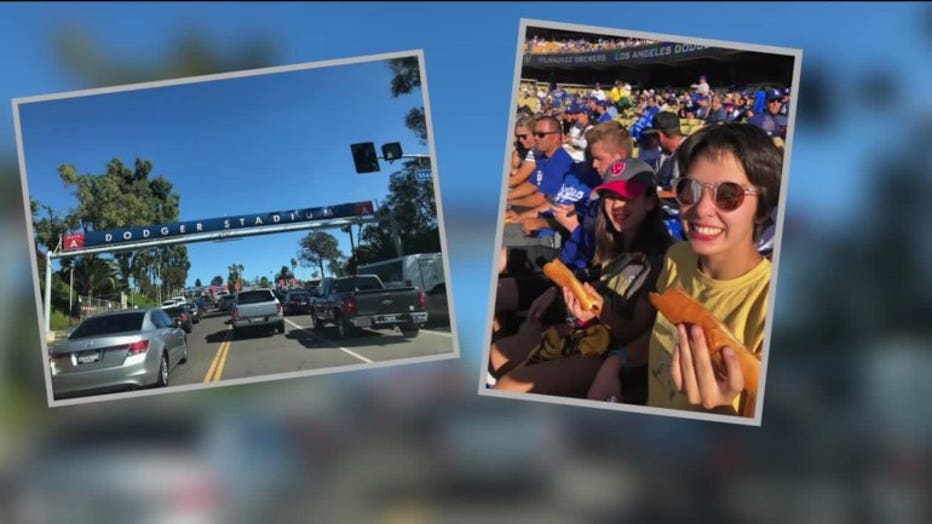 "It hit the bar and it went in a different direction and there was a spot where I couldn't go, and a Dodger fan picked it up and gave it to us," she said.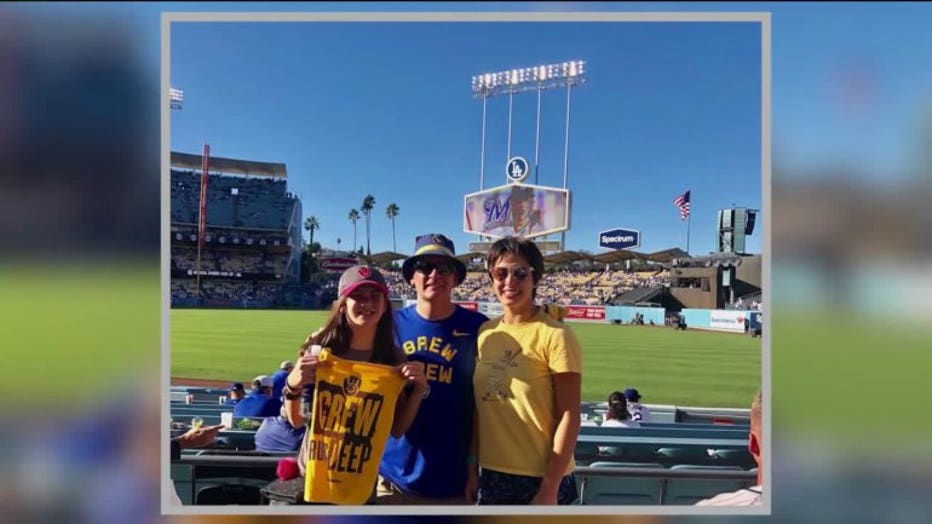 It's the stuff of which memories are made, regardless of the final score -- quality time with Dad, even if it was in unfamiliar surroundings.