"I think I definitely belong in this league:" Up-and-coming Green Bay native battles all-time franchise leader for spot on Packers
GREEN BAY -- One of the most spirited roster battles in Green Bay this summer is taking place at a position that doesn't get a whole lot of attention. It's pitting two guys who know a lot about Lambeau Field against each other.

In his six seasons as a Packer, Tim Masthay has become the all-time franchise leader in both gross punting average and net punting average. He's won the NFC Special Teams Player of the Week award three times.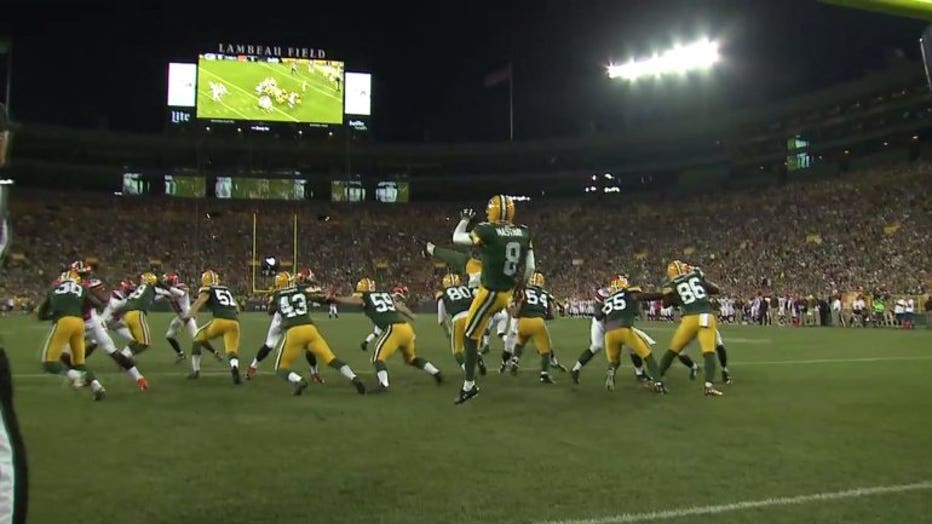 Masthay has never taken himself too seriously. He was cut by the Indianapolis Colts and couldn't find a professional football job back in 2009. That being said, as he competes against rookie Peter Mortell in Training Camp this summer, Masthay is anything but standoffish.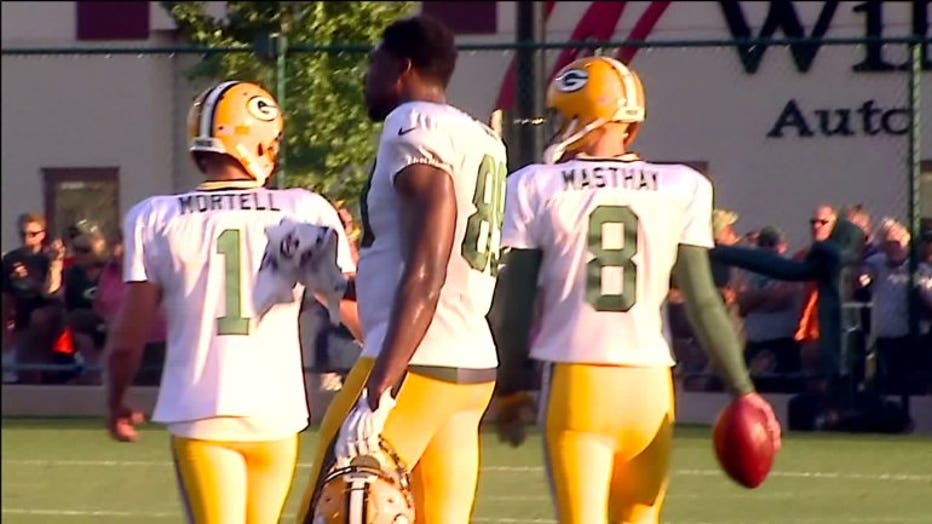 "I like working with Pete. I don't feel any need or desire to hold anything back from him and you know, the truth is older guys can learn from younger guys too," Masthay explained. "So, it's a two-way street. It's not always just older guys passing knowledge on to younger guys."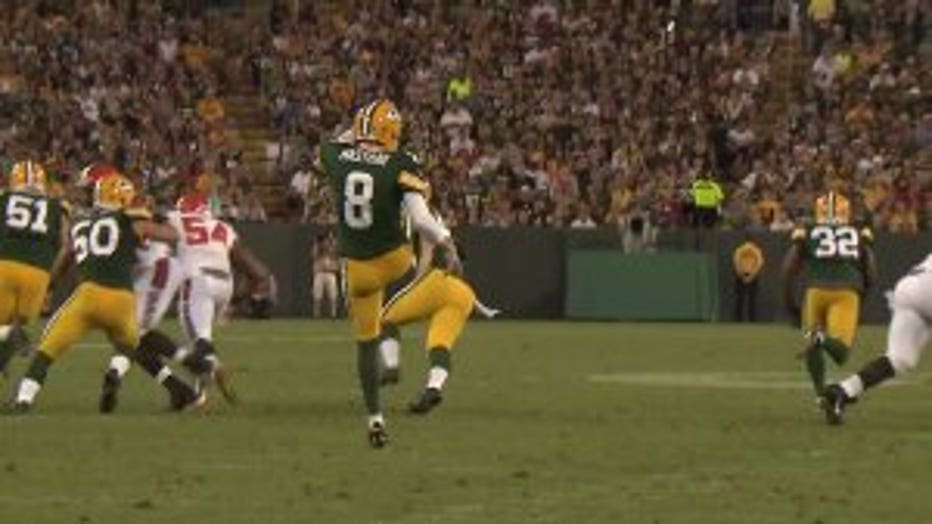 Mortell is not just a younger guy. His 44 yards per punt average is the top in the University of Minnesota's history. He's also a four-time Academic All-Big Ten selection. Last but not least, he just happens to be a Green Bay native. But he doesn't want the job just because he grew up in the shadow of Lambeau Field.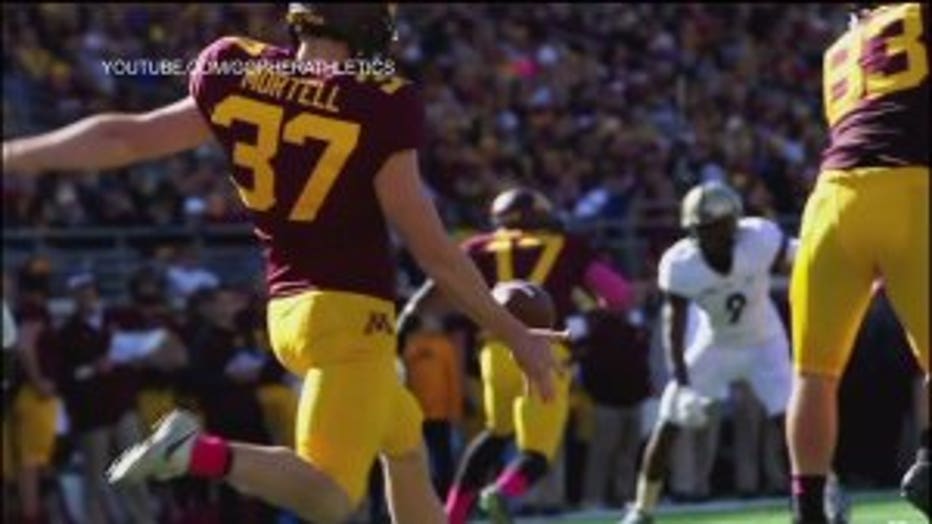 "I don't look at it like that. There's no sentiment in the NFL," Mortell said. "They're not going to give me a job just because I'm a local kid and I don't want them to. I want to earn it."

He wants to earn his spot on the team by showing off his talents on the field.

"There's a lot of guys that have big legs and go and kick really high and long. I don't necessarily have the strongest leg in the league, I understand that, but I'm willing to put myself up mentally against anyone," Mortell explained.

Peter Mortell's grandpa was the timekeeper at Lambeau Field. He then passed the job down to his son Jerry, Peter's dad, who's the timekeeper to this day. Peter himself used to help out in the press box on game day, and now he thinks he could play out there on game day, during the regular season.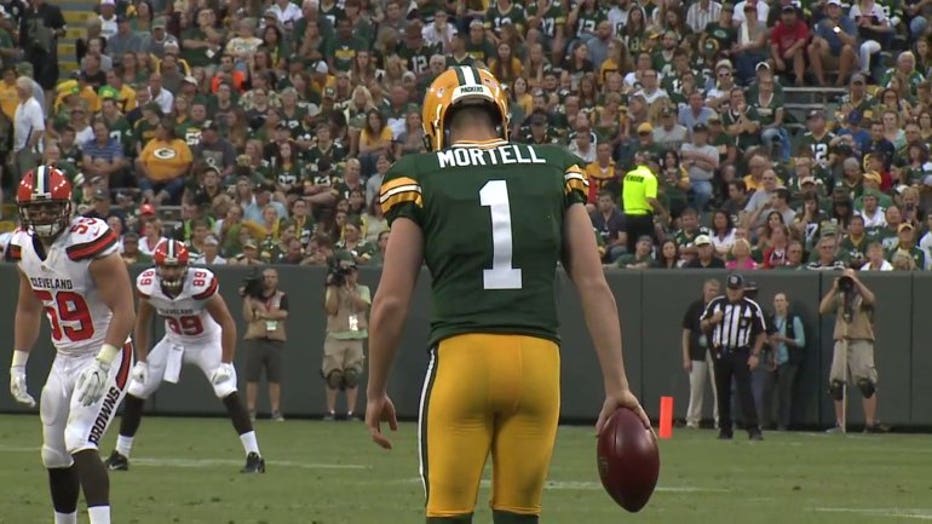 "I think I definitely belong in this league. I don't think about where. I just focus on being better, each and every day," Mortell said. "I believe I'm an NFL punter and I think the Packers believe that too.

Both of the potential punters will be on the field Friday night, August 26 during their third preseason game in San Francisco. This time of year, the stakes are higher for individual players than they are for teams. So now, it's two quality punters in a battle for just one spot in Green Bay this season.