Brewers rookie Wei-Chung Wang hopes for bullpen spot


MILWAUKEE (WITI) -- The international language of baseball pitchers is "get batters out." Understanding that is what one Brewers pitcher hopes will help him earn a job in Milwaukee this season.

"My name is Wang," Wei-Chung Wang said.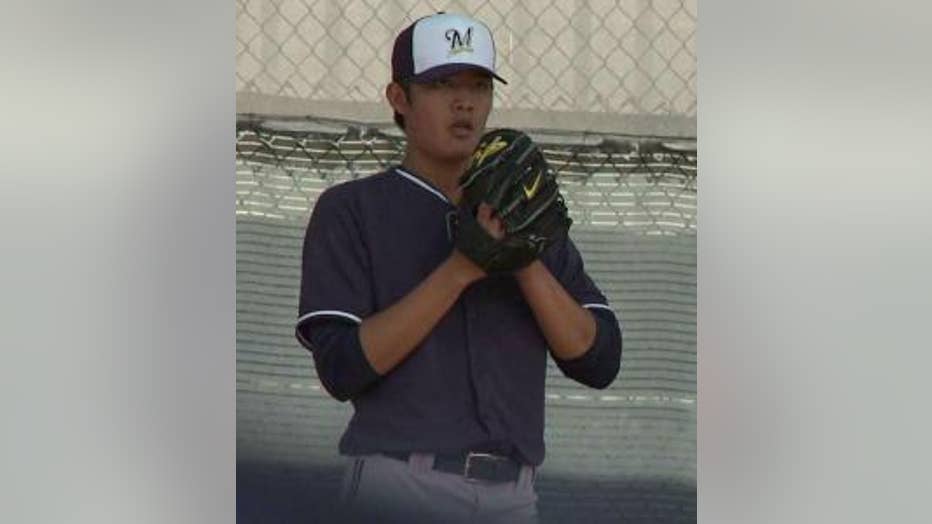 And with that, you know who the most intriguing pitching prospect in Brewers camp is this spring.

Wang was born in 1992. He is left-handed. He has never played rookie ball -- and he speaks almost no English.

Wang took an interesting path to the Brewers.

Born in Taiwan, he was scouted and signed by the Pirates organization. Because he needed Tommy John surgery, Pittsburgh gave him a lesser contract, which made him eligible for the "Rule 5 Draft" -- a Major League Baseball player draft that occurs each year in December, at the annual Winter Meeting of general managers.

The Brewers tabbed him and are taking the flier of all fliers -- and have to keep him on their Big League roster all year, or offer him back to the Pirates -- presumably along with his interpreter, Jay Hsu.

Hsu says Wang feels lucky to have the chance that he does.

"A player like Wang comes in and if he can show enough ability to be a future front end of the rotation, then we have to make a tough call and see if we can manage him on our roster over the court of the year," Brewers GM Doug Melvin said.

The Brewers actually have quite a bit of pitching, down through about 15, 16, 17 guys, and they can't keep that many for the regular season. Barring injury, it's a question as to whether they can keep Wang -- the "Rule 5," 21-year-old lefty, but there's a reason why they're intrigued.

"You know, Johan Santana was a Rule 5 pick by the Minnesota Twins from the Houston Astros. In his first year with the Twins, he had 80 innings. He had 50 walks, and he had a six-and-a-half ERA. They carried that on their team for that particular year, and then a couple of years later, they had a number one starter,"

Santana has gone on to make millions of dollars in baseball. Wang is at the other end of the spectrum right now.

How much Wang is consuming when it comes to baseball information is open to debate.

"Who knows how much is being interpreted and if it's all correct -- so I assume it's got to be a little tougher, but I'm sure Jay does a great job and lets him know everything. We're trying to teach him how to say all the profanities. We have actually joked around. We joke around with everybody and obviously it's a little tougher with him because he doesn't really understand, but I'll just tell Jay and he'll tell him. He understands. He gets it,"

For Wang, more than just baseball provides a learning curve. He doesn't have a driver's license yet. His interpreter says he's afraid he'll be in an accident.

As for whether Wang will be able to pitch his way into the Brewers bullpen this season -- that remains to be seen.

The young left-hander made his Spring Training debut for the Brewers on Monday, March 3rd and was impressive -- retiring all three Cubs batters he faced.