"They lied about it:" Prison wardens told 'fish tale' to law enforcement


PUT-IN-BAY, OHIO -- Fisherman have long been known for stretching the truth, but a pair of Wisconsin prison wardens told a fish tale of their own to the Ohio Department of Natural Resources. Their flip-flopping statements to investigators are recorded in public records. So why didn't the Wisconsin Department of Corrections bother to check?

It's not just that they broke the law -- they are wardens in charge of public safety institutions filled with law-breakers -- but the 'tale' they told investigators that bothers one retired correctional officer the most.

"There's a thing called leadership by example," said Jeff West, a retired correctional officer in Waupun. West served in the United States Marines Corps and was part of a team that was the first to arrive in Kuwait during the first Gulf War. After the war, he became a correctional officer, in part, because it was a career with strict rules to follow, much like the Marines. And that's why he's speaking out about what happened on this prison leaders fishing trip to Ohio.

"If you've got a leader that lies, you're not gonna follow 'em. You can't trust 'em," West said.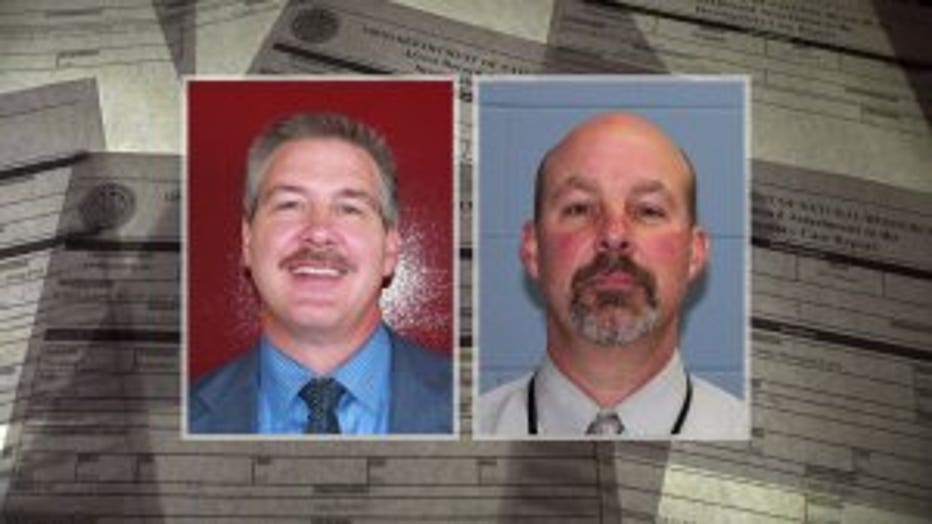 Michael Dittman (left), Warden at Columbia Correctional Institution. Steven Schueler (right), Deputy Warden and Green Bay Correctional Institution.


He's talking about Michael Dittmann, the warden at Columbia Correctional Institution in Portage, and Steven Schueler, deputy warden in Green Bay. Earlier this year, they joined other current and former Wisconsin prison leaders on a fishing trip to Put-in-Bay, Ohio. It's a popular island village on Lake Erie, known for world class walleye fishing.

"The reports from the wardens from Ohio say that they took too many fish," West said.

Ohio state law limits the number of fish any fisherman can catch in a single day, as a way of protecting the population for other fishermen. And, in recent years, the DNR has increasingly focused its enforcement efforts on out-of-state tourists. In 2014, the Ohio DNR did not cite a single Wisconsin resident for violating Ohio fishing limits. But in 2015, they arrested 10. The next year, 25. And last year, Ohio DNR cited 33 Wisconsin anglers for catching too many walleye.

The prison wardens were just the latest to get caught in the dragnet.

Ohio state law limits fishermen to six walleye per day. For Dittmann, Schueler and a third correctional employee on Dittmann's boat, that meant a maximum of 18 walleye per day. But on May 23rd, 2017, conservation agents doing routine surveillance watched as the Wisconsin men hauled in a whole lot more.

"Everybody makes mistakes," West said. "These wardens made a mistake, okay."

But West says it's what the Wisconsin prison wardens did when questioned by the authorities that bothers him the most.

"The thing is, they lied about it."

Reports obtained by the FOX 6 Investigators show that Dittmann and Schueler -- both senior managers of state correctional institutions -- tried to hide the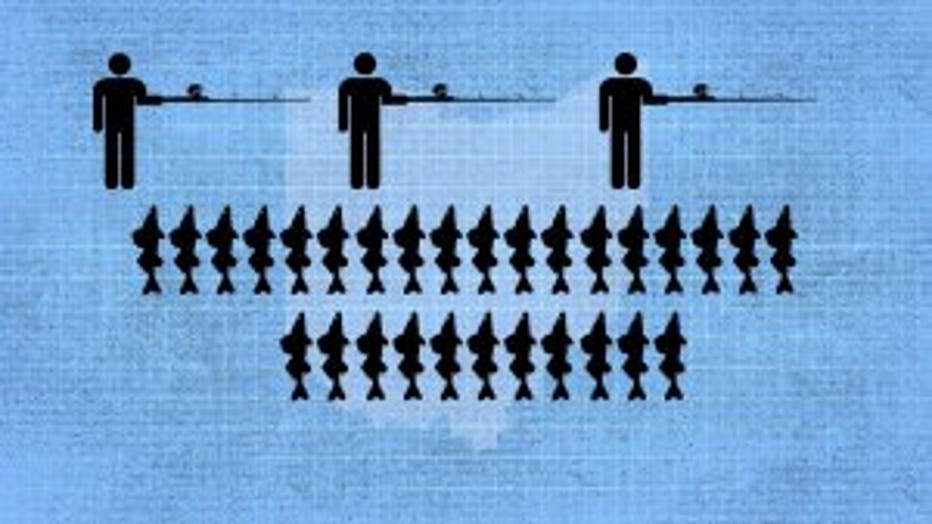 Dittmann, Schueler and another correctional employee were cited for catching 29 walleye in one day. That's 11 more than Ohio law allows for three fishermen.


truth from the DNR. According to narratives detailing the law enforcement encounter, when agents asked how many fish they'd caught that day, both Dittmann and Schueler answered "eleven."

The DNR already knew that the men had been out fishing twice that day, an illegal practice known as 'double-tripping.' But, according to the case file, Dittmann "denied going fishing" in the morning and Schueler said they only caught "seven walleye" in the morning.

In fact, the men had caught their full, 18-fish limit before lunch. Then went back out, on purpose, and hooked 11 more. In Ohio, that's a fourth-degree misdemeanor and a mandatory court appearance.

"The point is, you do not lie," West reiterates.

Under Wisconsin Department of Corrections work rules, the wardens were required to report the police contact to a supervisor within 48 hours. And DOC records indicate they did just that. But Wisconsin DOC did not assign investigators to the case for nearly two weeks. In fact, it wasn't until a Fond du Lac radio station broke the story that DOC launched an internal investigation. And our investigation finds that, even then, Wisconsin DOC did not review Ohio investigative case files before closing their own investigation.

Had they checked the files, they might have seen that statements the men made to Ohio law enforcement do not necessarily match what they told DOC.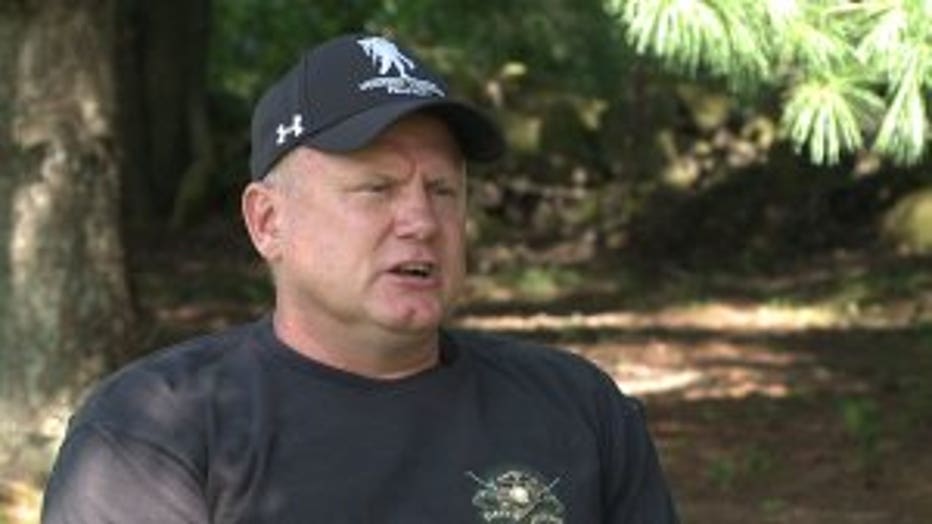 Jeff West, a retired correctional officer in Waupun, thinks a 3-day suspension is inadequate because he says the wardens "lied" to law enforcement.


Take Dittmann, who told Wisconsin investigators that he "didn't answer right away" when asked about going fishing the morning. Actually, he did answer right away -- he "denied" they went fishing.

Schueler told DOC he admitted to catching their 18-fish limit in the morning, when, in fact, he initially claimed to Ohio DNR they only caught "seven." Schueler even told DOC that Ohio investigators thanked him "for being honest."

But Wisconsin investigators never caught the flip-flopping statements, because they never reviewed the Ohio files. And they never investigated whether or not the wardens were truthful with law enforcement.

"All they're doin' is covering their own people," West said.

The Wisconsin Department of Corrections declined a request for an on camera interview. In a statement, a department spokesman writes that DOC "conducted a thorough and complete investigation" and that "any assertion to the contrary is unfounded and without merit."

In the end, DOC gave Dittmann and Schueler each 3-day, unpaid suspensions.

"They should've got more than 3 days off. That's ridiculous," West said. "The people on the front lines, if they lie to the wardens over a hearing, they'd be fired. And I've seen it done."

In other words, West believes that if this case involved one of the little guys, the department might not have been so willing to catch and release.

FOX6 Investigators attempted to reach Dittmann and Schueler through their official state email accounts. A DOC spokesman responded on their behalf, declining interviews. Dittmann, Schueler and four other current and former DOC employees on the trip were fined more than $400 each, given stayed sentences of 10 days in jail, and had their fishing licenses revoked for 1 year. That suspension applies not only to Ohio, but also Wisconsin and virtually every other state in America, through a nationwide legal compact.