'So much blood:' Man shot, wounded near 9th and Wells, reportedly after court hearing


MILWAUKEE -- A 19-year-old Milwaukee man was shot and wounded near 9th and Wells on Tuesday afternoon, Sept. 24 -- very near the Milwaukee County Courthouse. It reportedly followed a court hearing. FOX6 spoke with one witness who jumped into action to help the victim moments after the gunfire, and others who said there were a number of children around at the time. Just after 9 p.m., police confirmed an arrest in the case.

"They started arguing, and got to this street, and it escalated," said Timothy Felix Jr., witness. "One of the guys actually shooting the other guy, and pulling off in a Dodge Avenger."

"It was two loud bangs," said Amarie, witness. "You could hear them."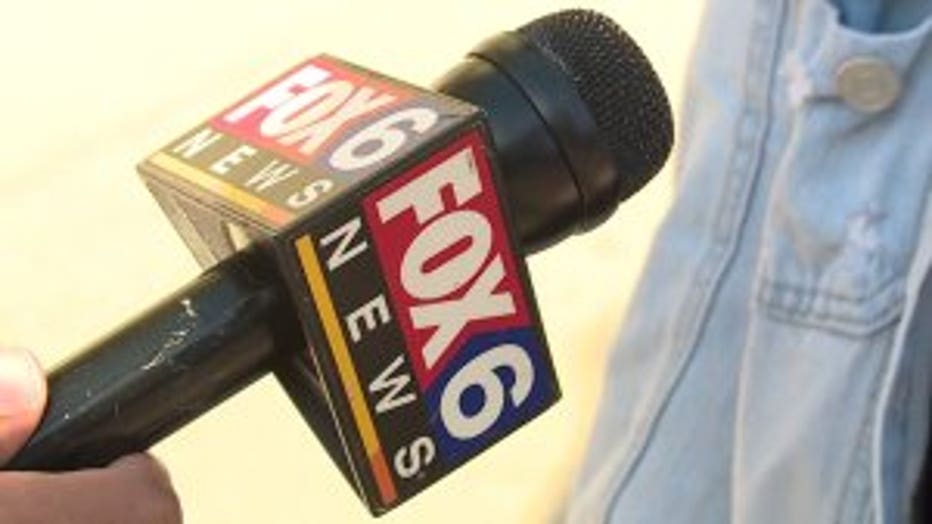 Milwaukee police said the victim suffered injuries not believed to be life-threatening -- and he was taken to a hospital for treatment.

"I couldn't run fast enough," said a mother who's eight months pregnant. "At first, when I saw the gun, I didn't think it was real."

She said she was inches away from the shooting.

"I was thinking he was going to shoot witnesses," she said. "The boy who was shot, he landed on me, grabbing on my leg."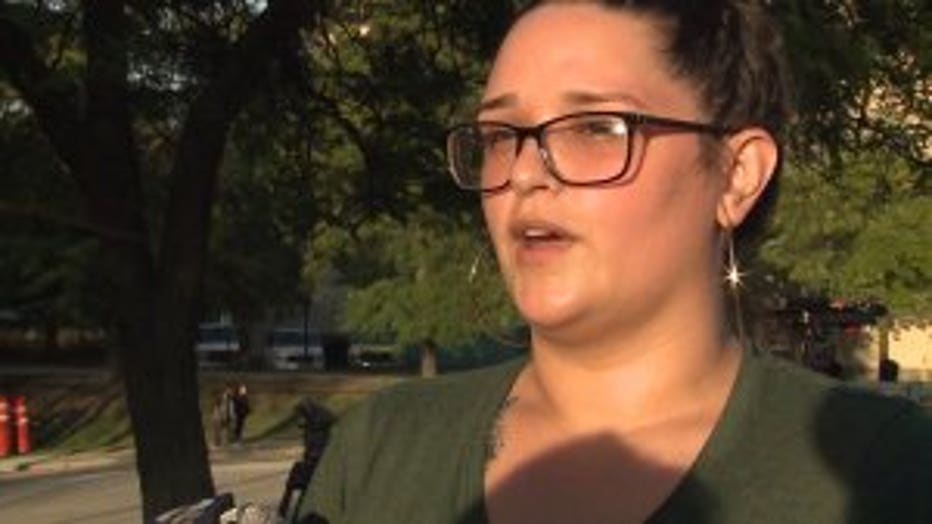 Witness who applied tourniquet to shooting victim near 9th and Wells


One woman applied a tourniquet to the victim's wound.

"It's instinct," she said. " I was not going to grab my phone and record it. I was going to help him. I grabbed a sweater. Tied it up really tight. It wasn't tight enough. Then, I grabbed his beater off of him and tied it up really tight to stop the blood flow."

She said she feared an artery had been hit.

"It was so much blood," she said. "I didn't know if he was going to bleed out."

Officials said the shooter and victim were known to one another -- and Milwaukee police were seeking the person responsible for this crime.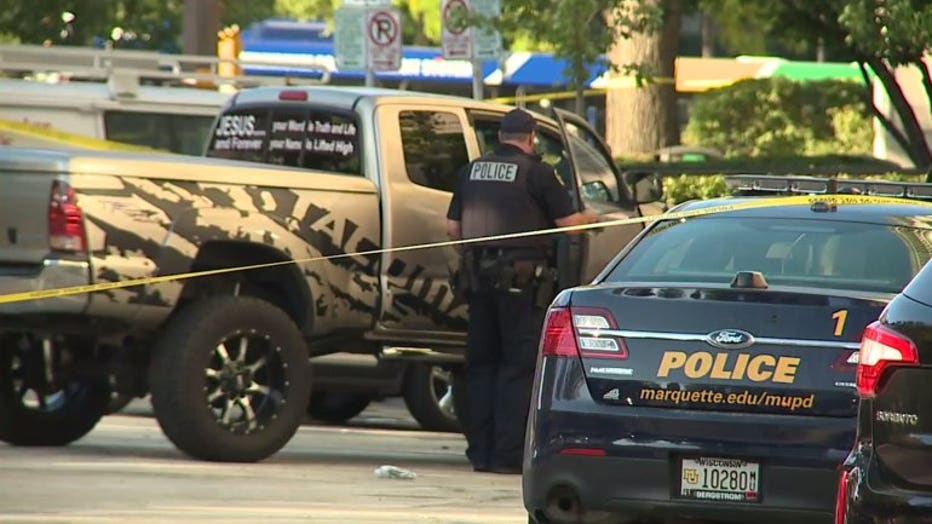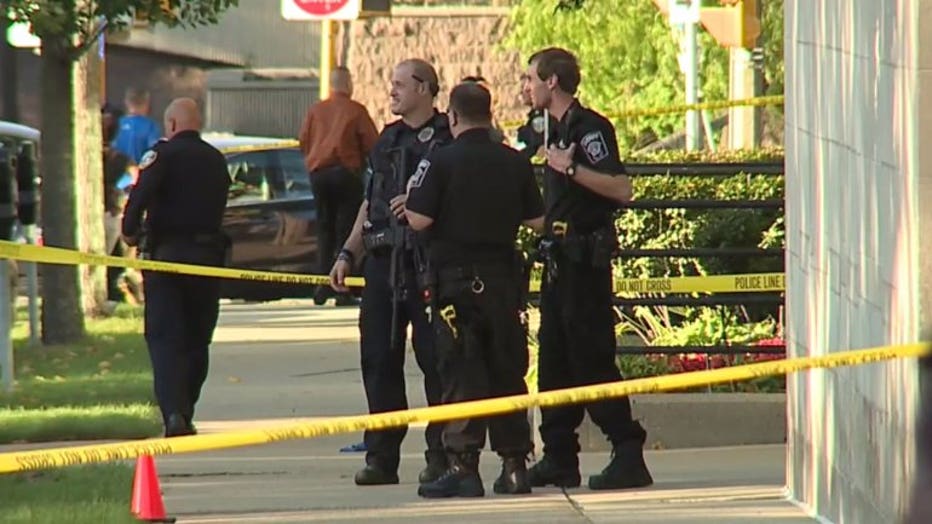 "We believe the victim was targeted in this incident," said MPD Captain James Campbell.

FOX6 News was at the Milwaukee County Sheriff's Office Tuesday afternoon for an unrelated interview when someone walked in and said the interview wasn't happening because something was going on outside the courthouse. The complex was placed on lockdown.

"They were running around and telling everybody to go the other direction," said Kapresha Patterson, another witness.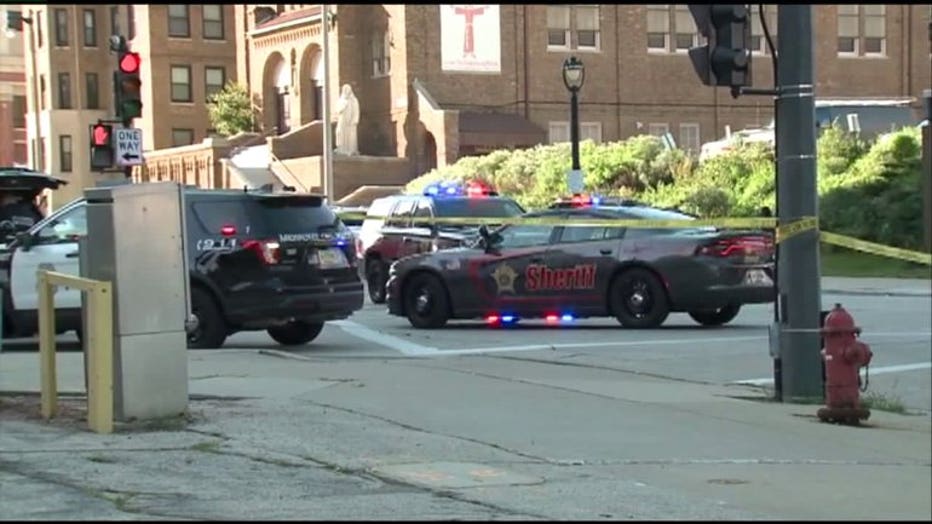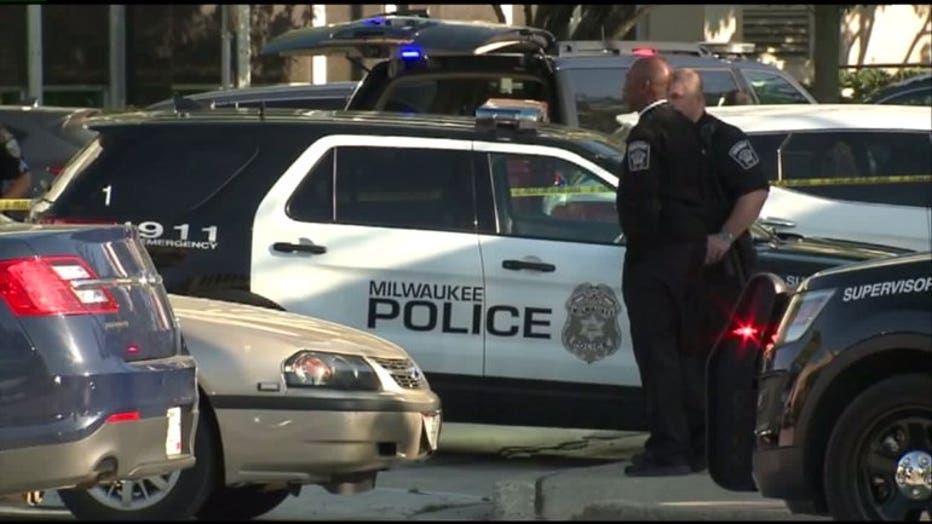 Panic set in, as police swarmed the busy area.

"I was scared, and the police said, they're like, 'This is a lockdown,'" said Amarie.

"There's police everywhere," said Patterson.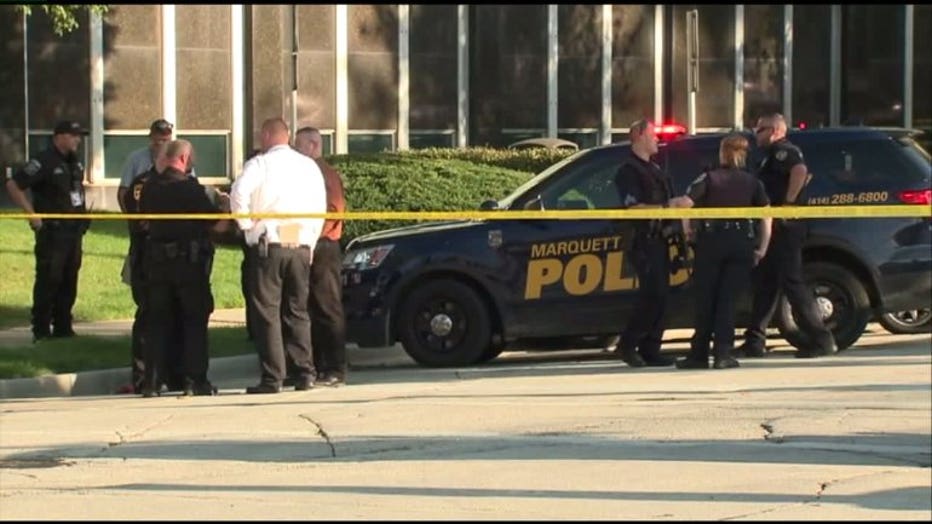 Marquette police said the shooter fled in a dark-colored Dodge Avenger. They said Straz Tower residence hall was briefly put on lockdown as a safety precaution and was later reopened.

"The proximity of the shooting to the residence hall was about a block, and we didn't know which direction the suspect fled at that time," said MUPD Assistant Chief Jeffrey Kranz.

"You can't be safe downtown," said Patterson. "Seems like you can't be safe nowhere."