"So exciting!" She started college 35 years ago, and on Mother's Day, she finally graduated!


WAUKESHA -- On Mother's Day, Sunday, May 8th, a Waukesha mother and grandmother finished something she started a long time ago. Yolanda Medina graduated from college.

"This is so exciting. I'm having the hardest time holding it together right now," Medina said as she waited in line to graduate on Sunday.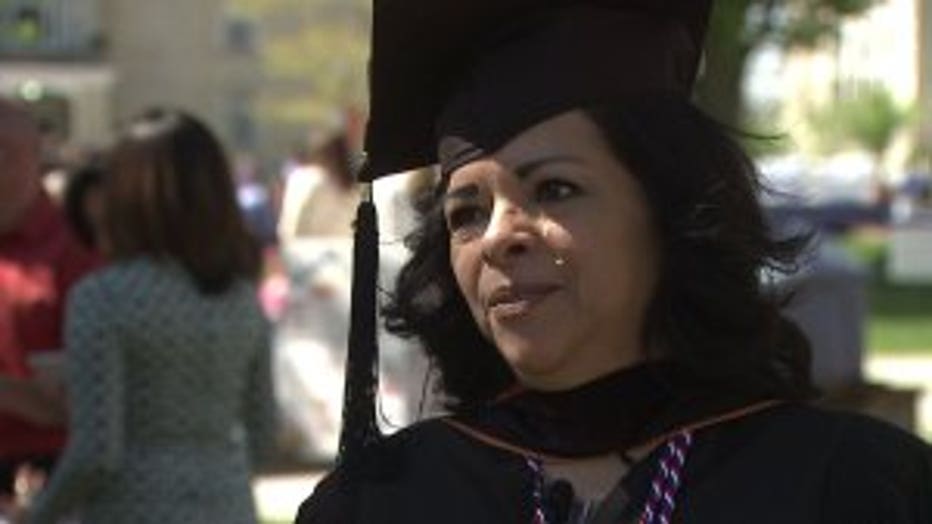 Carroll University may be a four-year institution, but Medina started her freshman year in 1980.

"From the moment I stepped on campus to now, graduating, has been 35 years," Medina said.

Even though she was attending on a full-ride scholarship, Medina dropped out of college.

"A very cute boy name Joe Medina joined the Marine Corps and I was convinced I needed to drop my four-year scholarship," Medina said.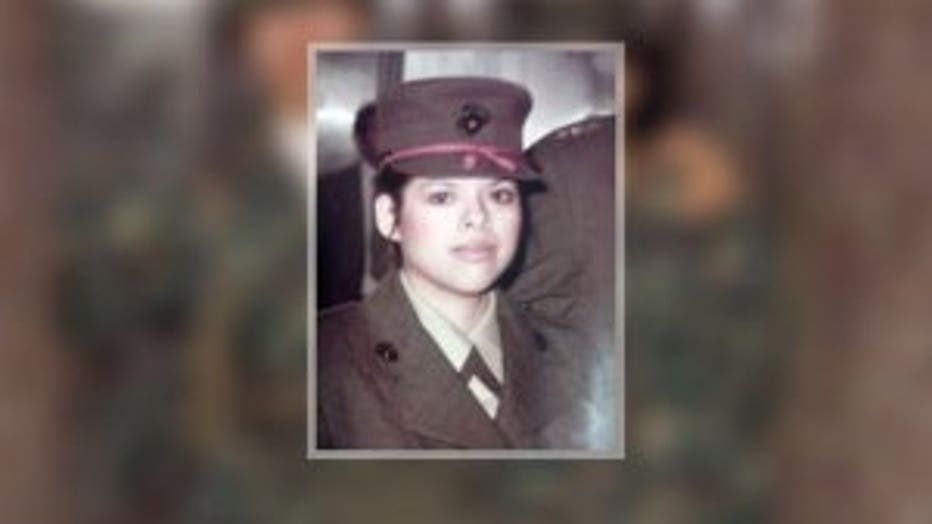 Long before Medina donned a cap and gown, she put on a uniform, and her husband was by her side.

"I'm just so proud of her -- the work she's put in, the dedication, she is actually a great example to our children," Joe Medina said.

Yolanda Medina would serve five years in the Marines, and after returning to civilian life, she found her way back to Carroll University.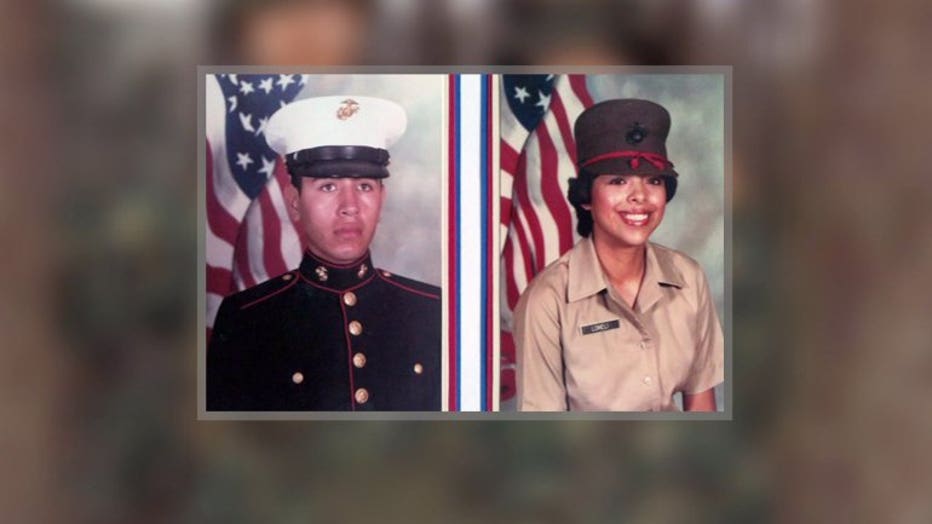 "Starting in 2005, I started working here on campus, taking classes and now I'm graduating!" Medina said.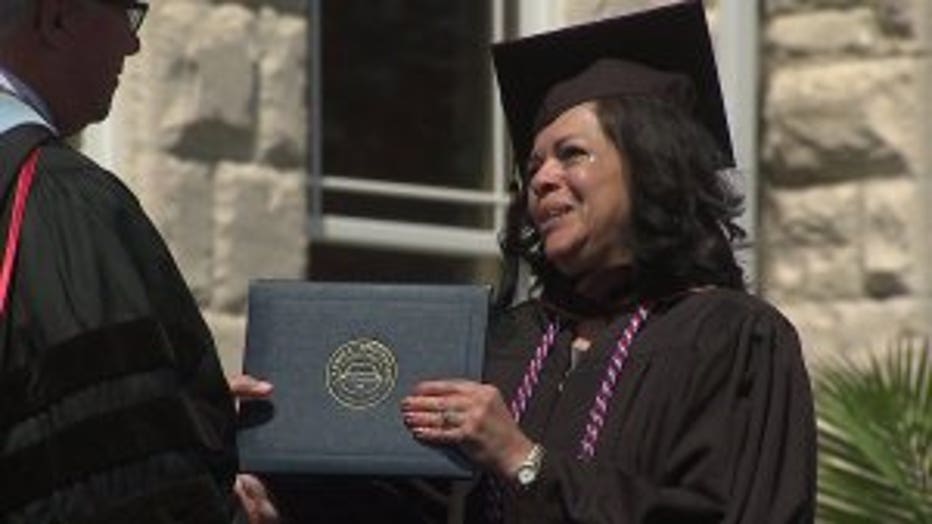 Never forgetting about our country, Medina founded the Carroll Student Veteran Organization.

It only takes a few moments to walk across a stage, but Medina worked for 35 years to do exactly that.

"It's going front and center in my new office. We're moving into some new offices and that's where it's going to go," Yolanda Medina said of her new diploma.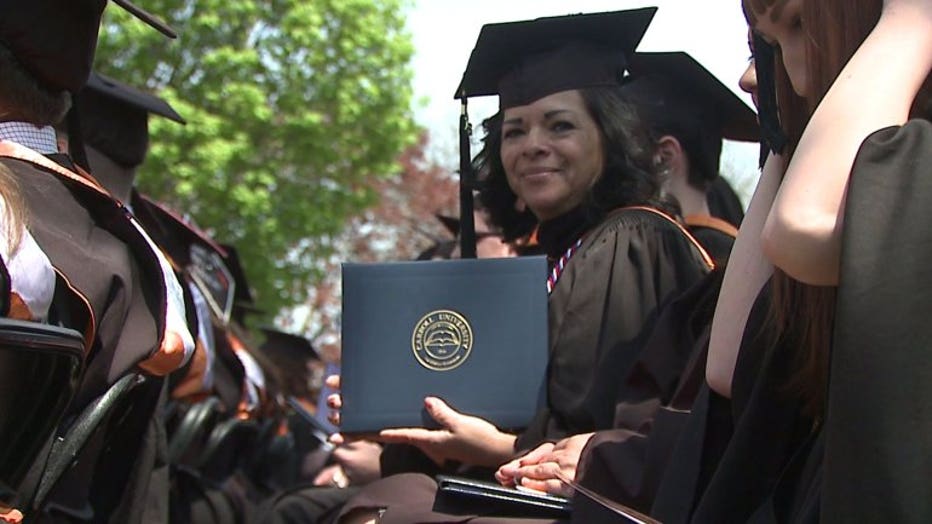 In her spare time, over those 35 years, Yolanda and her husband Joe raised six children, and they now have seven grandchildren.