Madison Police Chief Mike Koval defending Officer Matt Kenny following officer-involved shooting
MADISON (AP) — Madison Police Chief Mike Koval is defending the Madison police officer who shot and killed 19-year-old Tony Robinson, urging people not to leap to conclusions about the incident.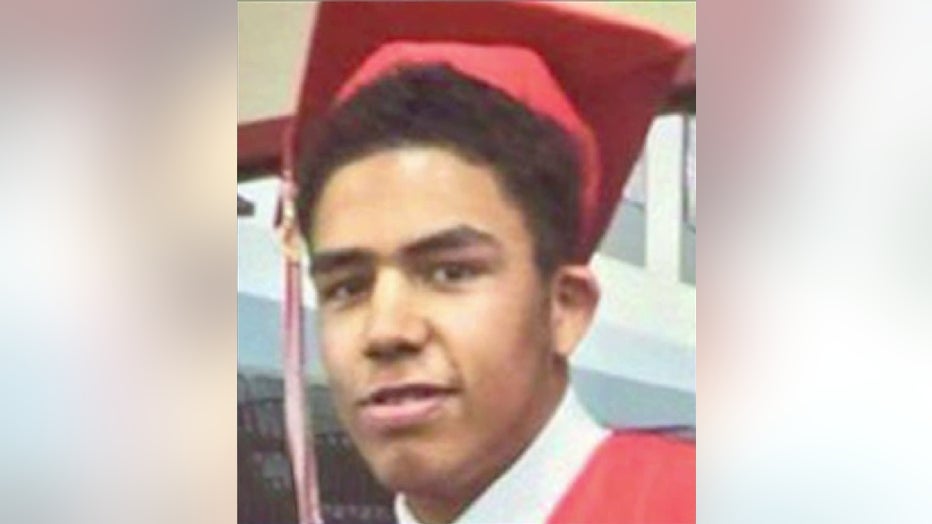 Officer Matt Kenny shot Tony Robinson in an apartment house on Williamson Street in Madison on March 6th.

The state Justice Department expects to complete an investigation within the next two weeks.

The incident began when authorities got a call that a male was yelling and jumping in front of cars, Madison Police Chief Mike Koval said.

A little later, the dispatcher says, "Apparently Tony hit one of his friends. No weapons seen."Dispatchers identified him as Tony Robinson, according to 911 audio obtained by WKOW.

About four minutes later, the dispatcher says, "I got another call for the same suspect at . He tried to strangle another patron."

About 30 seconds later, an unidentified officer says, "Shots fired, shots fired."

When Officer Matt Kenny went to the apartment, he heard some commotion and forced his way in, Koval said.

"Once inside the home the subject involved in this incident — the same one allegedly out in traffic and that had battered someone — assaulted my officer," Koval said.

Koval says Robinson attacked Officer Kenny.

After that, according to the chief, "The officer did draw his revolver and subsequently shot the subject."

Robinson had a criminal history. Wisconsin Circuit Court documents indicate Robinson pleaded guilty in December to an armed robbery that occurred last April.

This officer-involved shooting was Wisconsin's sixth since January 5th, and the state's third fatal incident. It made Madison the latest epicenter of protests. Last week, two demonstrations were held near the Capitol -- one in support of Tony Robinson, and one on support of Matt Kenny.

Koval wrote in his blog Monday, March 16th that he's outraged over people judging Kenny without any facts. He says he's known Kenny for more than 12 years, notes Kenny has a college degree and had what he called a robust career as a U.S. Coast Guard medic.

He wrote that Kenny has received 45 commendations as a Madison officer.