Investigators: Man steals car from elderly woman because "none of the cars he wanted were in his price range"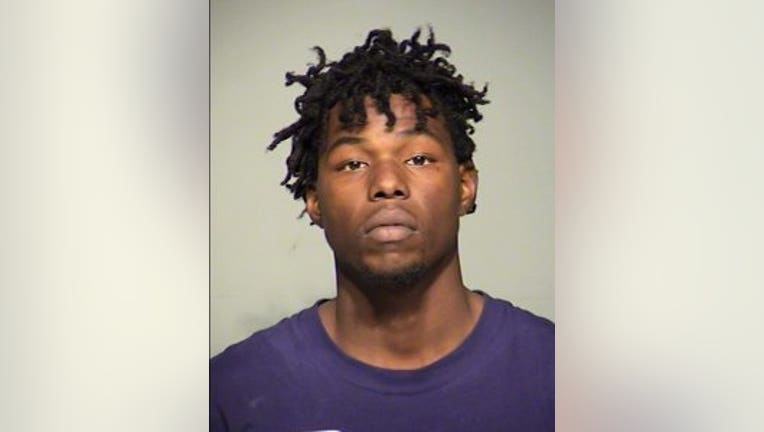 MILWAUKEE -- A 22-year-old Milwaukee man has been charged with armed robbery after investigators say he stole an elderly woman's vehicle at gunpoint.

According to the criminal complaint, on the afternoon of November 14th, a 69-year-old crossing guard was sitting in her 2007 Toyota near North 27th and Clarke Streets, after finishing her crossing guard duties.

Investigators say as her car was running, 22-year-old Dearold Dotson and two other men approached her vehicle, opened her driver's door and pointed a handgun in her face yelling "get out!" The crossing guard exited her vehicle and left her purse and cellphone behind -- stating to investigators one of the men demanded she leave her phone in the car.

The crossing guard witnessed two of the men get into her vehicle while one ran from the scene. The men sped off and the victim flagged down a passing motorist who called police.

Officials say on November 17th -- three days after the auto theft -- an officer spotted the crossing guard's stolen vehicle parked and running, with two men asleep inside near 34th and Wright.

During an interview with Dotson, he initially stated he bought the car "eight days ago," but when he was told the vehicle was stolen he said, "he was not going to lie anymore."

According to the criminal complaint, Dotson admitted he and two other men were walking around and that he, "just wanted a car to get around." He told investigators when they spotted the vehicle, one of the men urged him to steal it with a fake .38 revolver.

After taking the car, Dotson admitted to removing the plates. Investigators say Dotson was "apologetic" and stated that he "wanted a car and none of the cars he wanted were in his price range."

Dotson has been charged with one count of armed robbery with threat of force. He faces up to 40 years in prison and a $100,000 fine. He's due in court November 29th.